27 Blog Topic Ideas That Take 30 Minutes to Finish
Derrick Weiss also recommends this free guide: The Ultimate Inbound Marketing Strategy Playbook 2022.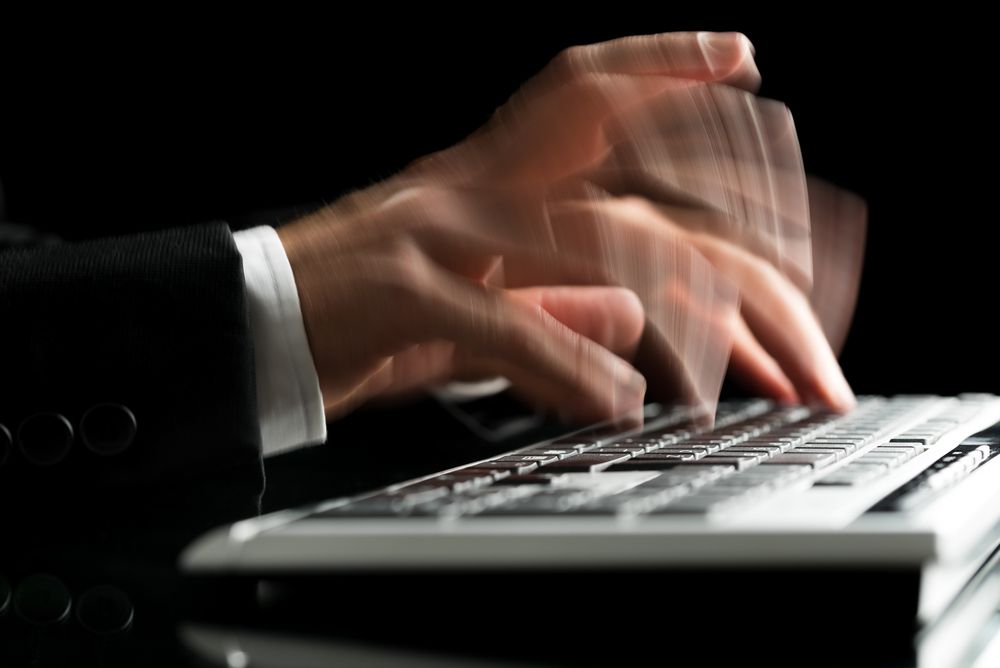 One of the most common objections to content marketing we hear from clients is that they don't have time to blog -- but that's no excuse.
Blogging is integral to getting found online and it doesn't have to take you longer than 30 minutes!
Free Guide: The Ultimate Inbound Marketing Strategy Playbook 2022
The 27 posts shared in this article are incredibly valuable. With the right promotion behind them, posts like these can take off, generating hundreds of shares, thousands of views, and ultimately contributing to your bottom line.
Check out the list below. They're not all going to fit your business or your goals exactly - so be sure to tweak them as needed.
Look out for words in brackets, such as [Industry] or [Role]. These titles are customizable and can be used many, many times to reach different audiences and generate different results.
Let's get to it!
1. # "Free Ideas You've Got to Try" (Example)
In this case, it's marketing ideas that cost nothing. Ask yourself this: what could one of your unqualified prospect be doing on their own right now that is going to turn them into a qualified prospect next year? Write them down in list format and with a little elbow grease, you have an article.
2. # Traits of a [Role] (Example)
Do you know how your audience can improve at their jobs and grow professionally - tell them. They'll always come back for more.
3. # Metrics You May Not Know to Track (Example)
Everybody loves metrics - they're great to help you figure out where you're succeeding or need to improve in a data-driven way. What metrics should your audience be tracking?
4. # [Industry] Handles to Follow on Twitter (Example)
This is a big one - find handles that are tweeting things you and your audience are interested in - the HubSpot Social Inbox App or Hootsuite are great ways to do this - and compile a list of them. When you promote this, be sure to mention them for additional reach and relevance.
5. # Blogs You Need to Follow (Example)
What industry blogs do you subscribe to that you absolutely love? For me, it's HubSpot, Kissmetrics, Think with Google, and Inbound.org. If you're a marketer, you should definitely subscribe to them - you'll learn a lot quickly.
See what I did there?
6. # Eye Opening Statistics In [Industry] (Example)
It's so easy to get caught up in the moment while doing your job. Sometimes you need a third party to look at the industry and pull out trends or statistics that apply to everybody. They'll change how you work!
7. # Habits to Increase [Industry Statistic] (Example)
Habits make up a huge part of your day. Give your audience a reason to build good ones, and they'll excel in their position, and look to you for more guidance.
8. # Best Practices for [Type of Person] (Example)
Want to create a stellar CTA - this is how you do it. The same applies to your audience - what do they do very often that can be improved upon with a few best practices?
9. # Quotes from Insightful Speakers at [Event] (Example)
Gary Vaynerchuk is a great example for this - this combines event marketing with content marketing, and delivers it in the form of quotes. Read a few - they'll change your mood and your day.
10. # Lessons To Do Things Differently from Your Competition (Example)
Did you want to be like everybody else? I don't. Write a few methodologies of how you can differentiate yourself from the competition. This is something that any business can benefit from.
11. # Tools To Accomplish [Industry Process] (Example)
Increasing efficiencies allows you to do more with less. Before HubSpot, you had to manage separate tools and platforms for email, social media, blogging, and reporting. Imagine how much time you'll save if you switch to HubSpot. What tools can your audience benefit from?
12. # Side Effects of [Bad Industry Practice] (Example)
Remember when you got a horrible call from a telemarketer during dinner? That's a bad industry practice. Don't let your audience make the same mistakes in their industry.
13. # Mistakes You're Making (And How to Fix Them!) (Example)
People make mistakes. But what if 80% of common mistakes could be avoided with a single blog article telling your audience what to not do? Go for it!
14. # Masterful Points from [Book] (Example)
Books are great - you can learn so much from them. But sometimes you just don't have the time to read. Pull out the main points from a great book and add your own flair - and tag the author on social media.
15. # Step Plan to do [Industry Process] (Example)
Go step by step and lay out exactly how to do something. It'll be a great piece of long form content, your audience will learn a lot, and you'll probably learn something when you're writing out your entire process. I know I did when I wrote about local SEO.
16. # KPIs You Should be Tracking (Example)
Key performance indicators are what C-level executives are always looking for. Track the most important ones regularly - you'd be surprised how much of your audience might not already know this.
17. # Books That Will Make You a Better [Role] (Example)
If your audience has the time to read, give them a reading list. They'll be able to read on their own time, at their own pace, but they'll come back to you for more once they're done.
18. # Inspirational Videos That Every [Role] Needs to Watch (Example)
Videos are easy to digest and curate. Put together a couple of your favorite ones and share them with your audience. They can learn from them too!
19. # [Industry] Terms You Need to Know (Example)
This one's easy. Define some of the most important or common terms in your industry. This could also make a great premium offer.
20. # Examples of [Common Industry Product] (Example)
People love to learn by example. Everything works in theory, but through articles like these you can show people exactly how your advice can be executed successfully.
21. # [Industry] Myths (Example)
An article like this piques curiosity. What are the myths? What's the truth behind them? Investigate some common misconceptions in your industry and share them with your audience.
22. # Rules You Must Follow in [Industry] (Example)
What does it take to succeed in your industry? What are the best practices that people should be following? Posts like these help share these rules and give readers the knowledge they need to make educated decisions.
23. # [Industry] Podcasts You Need to Listen To (Example)
Podcasts are growing in popularity, but mainly due to word-of-mouth. People are reluctant to get started in a broadcast unless they know it's worth their time which is why posts like these are so popular. Research what podcasts are making waves in your industry and share them with your readers.
24. # [Industry] Predictions for [Year] (Example)
If your industry is anything like inbound marketing, it changes quickly. Use a post like this to share your predictions for the next year or curate the views of several thought leaders. People are always looking for ways to be ahead of their competition so they will appreciate the guidance.
25. # Of the Best [Industry Product or Service] from [Year] (Example)
Tell readers what products/services are worth their time and why. This is also a great way to encourage shares from those included on the list and connect.
26. # Tools That Illuminate [Hard-to-Measure Industry Statistic] (Example)
Every industry has its softwares or physical tools. Think of a common problem that your readers face and highlight some tools that can help them solve it.
27. # Brands That [Do Something That Everyone Wants To Do] (Example)
This is a great example of an influencer post. Highlight different brands that are doing something right in your industry then let them know to encourage shares and increase referal traffic.
This article is part of the "Content Marketing & Blogging" Hub in The IMPACT Anthology. Other articles include:
What is Content Marketing?
7 Content Marketing Roadblocks (& How to Get Around Them)
Content Marketing Mission Statements: How to Find Your Editorial Focus
The Best Content Marketing Strategies Your Company is Still Ignoring
30 Days of New Content Ideas for Your Business Blog [Infographic]
Writing to Save Your Business: Blogging Tips from Marcus Sheridan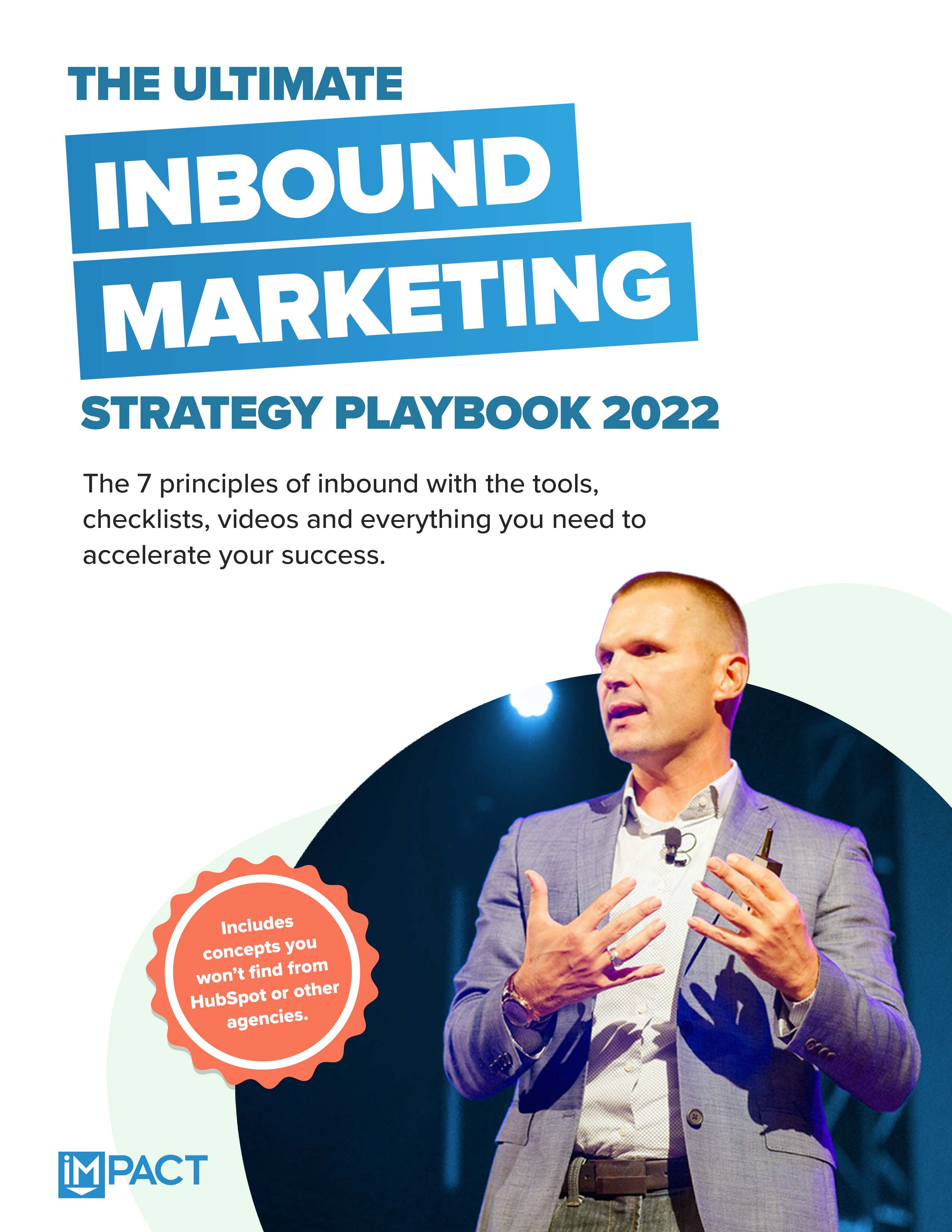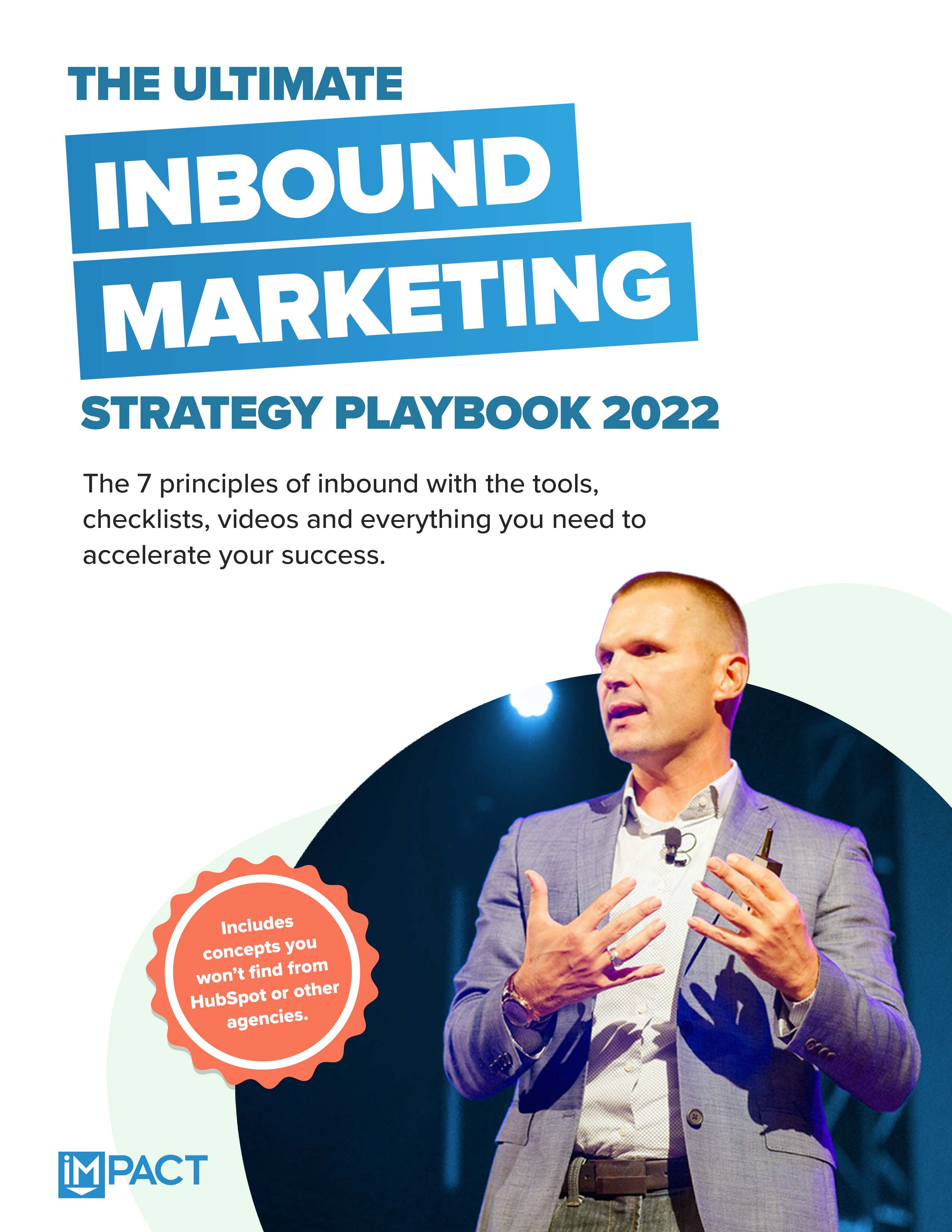 Free Guide:
The Ultimate Inbound Marketing Strategy Playbook 2022
Take your inbound strategy to the next level
Master the 7 principles of highly effective inbound marketing
Dramatically improve your inbound sales
Get more buy-in at your company
Published on May 12, 2016