What does a company whose business IS email do when it comes time to redesign its email newsletter?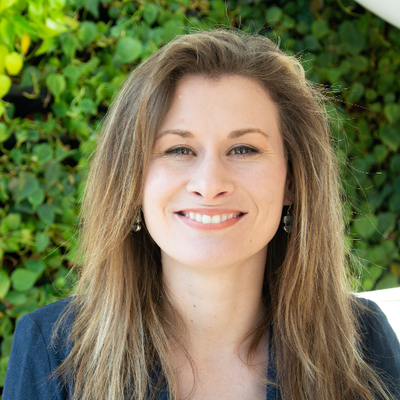 Liz Willits
This week on The Inbound Success Podcast, I'm joined by Liz Willits, who is a Senior Content Marketing Specialist at email marketing software provider AWeber.
Liz has sent thousands of emails in her time at AWeber, and has studied the performance of thousands more sent by AWeber's clients. She knows a thing or two about what works and what doesn't when it comes to email marketing and when it came time to revamp AWeber's own email newsletter, Liz applied these best practices, consulted with AWeber's readers, and conducted tests to develop a newsletter format that consistently gets 30%+ open rates.
This week's episode of The Inbound Success Podcast is brought to you by our sponsor, IMPACT Live, the most immersive and high energy learning experience for marketers and business leaders. IMPACT Live takes place August 6-7, 2019 in Hartford Connecticut and is headlined by Marcus Sheridan along with special guests including world-renowned Facebook marketing expert Mari Smith and Drift CEO and Co-Founder David Cancel.
Inbound Success Podcast listeners can save 10% off the price of tickets with the code "SUCCESS".

Click here to learn more or purchase tickets for IMPACT Live
Some highlights from my conversation with Liz include:
Email is going through a renaissance and there are a number of companies that have now formed business models around their emails.

AWeber's new email newsletter, called FWD: Thinking, is designed to be more of a conversation with its audience than a traditional newsletter.

When Liz began the process of redesigning the email newsletter, she sent a 10 question survey to the company's 30,000 subscribers to get their feedback.

Based on reader feedback, Liz changed the layout of the newsletter to establish a clear visual hierarchy that would help readers understand what they should focus on. That simple change resulted in a much higher clickthrough rate on the first article in the newsletter.
She also added images into the newsletter and says that modern email providers are much more capable of processing images, so they don't affect deliverability the way they might have in the past.
Because many email providers block images by default, it's important to think carefully about your image alt text.
Liz and her colleague split responsibility for writing the newsletter and one rule of thumb they follow is that the words they use need to be understood by someone who doesn't have a marketing background.
The newsletter is sent from "FWD:Thinking" as opposed to "AWeber," and changing the "From" field has had a big impact on open rates.
Liz recommends that email subject lines be between one and 20 characters and that marketers

aim for open-rates above 15%, and click-through rates above 5%.

List hygiene is important. Liz suggests removing anyone who hasn't opened one of your emails in the last six months.
Resources from this episode:
Free Guide: The Ultimate Inbound Marketing Strategy Playbook 2022
Listen to the podcast to get Liz's advice on how to structure email newsletters for maximum performance.
Kathleen Booth (Host): Welcome back to the Inbound Success Podcast. I'm your host, Kathleen Booth, and today, my guest is Liz Willits, who is a senior content marketing specialist at AWeber. How's it going Liz?

Liz Willits (Guest): Good. How's it going with you, Kathleen?


Liz and Kathleen recording this episode
Kathleen: Good. Good. Tell my audience a little bit more about what a senior content marketing specialist does, and what AWeber does.
About AWeber
Liz: Yeah. So, I've been at AWeber for around three years, and I do any kind of content creation. So, from webinars to landing pages, to blog posts, to guides, e-books, and email. I love email, and at AWeber, we're an email marketing platform. We're one of the oldest email marketing platforms, and actually, we invented email automation.
Kathleen: Wow.
Liz: Yeah. So, we are in the Philly suburbs. We have around a hundred thousand customers we help, and we help them connect with their audience with email.
So, I'm obsessed with email marketing, I think that's my wheelhouse, and I love all things email. I'm a bit of a nerd when it comes to email marketing which I never thought I would say that about myself, but it's true.
Kathleen: Well, I love it. Email is a good thing to be obsessed with. I have been in the marketing world for many years now, and if ... I don't think I could count on two hands the number of times I've heard people say, "Email is dead! Email is dying!"
Email is sort of like the cat with 9 lives, only it has more than 9. It never dies. I was just talking to somebody about this how, and in-fact, I think we're putting an article up on our website in the next two days about how email newsletters are undergoing a renaissance, and there are some amazing newsletters out there right now, and really innovative things that people are doing with email.
So, it's a cool field to specialize in, and I'm excited to talk about it with you.
Email As A Business Model
Liz: Yeah, me too. And, I totally agree, email is really going through a renaissance. There are a bunch of newsletters that I subscribed to that I'm obsessed with, that I get every morning, and there are whole businesses now built around email.
I think of The Skimm and Morning Brew, who their business model is the newsletter, so it's really cool to see how that is working out.
Kathleen: Yeah, I couldn't agree more. I have always gotten The Skimm. I don't get Morning Brew, so I'll have to check that out, but I get The Hustle and Quartz Obsession, and those are, again, like you said, those are all email newsletters that are essentially business models that started as a newsletter, and now, they're moving into other things, because their newsletter is so lucrative.
Liz: Yeah.
Kathleen: So, it's really interesting. It kind of, they've turned things around and they're coming at it exactly the opposite way than most companies do, which is they have the business, and then they start the newsletter. So ...
Liz: Right.
AWeber's Email Newsletter
Kathleen: Very interesting. So, now you, at AWeber, you all have a newsletter. Tell me a little bit more about that.
Liz: Yeah. We have a weekly newsletter called FWD:Thinking, and it's for anyone who wants to learn about email marketing, and learn from some of the top experts in the email industry.
So, it's all about email, and sometimes branches out into digital marketing, but we actually just rebranded the newsletter this year, so we are definitely going through that new newsletter feel, and just looking at email newsletters in a new way at a new perspective, and more of a conversation with your audience.
Kathleen: Oh, I feel like we're going to have a lot to talk about because we just launched our newsletter in August, and similarly, it was a very interesting, almost existential exercise, because we hadn't had one in several years, and the world has changed a lot in that time, and what constitutes a good email newsletter has changed dramatically.
So, maybe you could just start with talking about when you went through your rebrand, I'd love to, if you could pull back the curtain and share with us a little bit about, what did your team talk about? What were your goals? What were the models you looked at? I don't even know where to start I have so many questions.
Liz: Yeah. Yeah, for sure. So, yeah. We've been sending a weekly newsletter for years, long as I've been here, and we hadn't updated it in the time I've been at AWeber which has been three years. We haven't made significant changes to it, and so we kind of were just looking at it and wondering what people were thinking about it, but we also have something we called a "sentiment widget" at the bottom of every newsletter we send, and it's basically this little happy face and a frowny face, and you can click on it depending on how you feel about the newsletter, and then it opens up a survey so they can fill in, the subscriber fill in more information about why they selected that.
So, we generally get really great feedback, but there are some things we got in there like, "I'm a little bit overwhelmed by the newsletter sometimes. There's a lot of information in it." And things like that.
And so, our team decided to do a full survey of our newsletter audience, so we built out a 10 question and 15 question survey to ask them what they thought of the newsletter, and if they had told us everything's perfect, we probably wouldn't have ... We might've ... We ... We're perfectionists, so we probably would've changed some things, but not to the extent we did.
We got some awesome feedback about people who loved it, and some really great constructive feedback from people who said, "You know? It's a bit overwhelming at times. I want quick wins, and easy to-do items within the email itself." And, someone said to us, "It's good. It's a really good newsletter, but it doesn't knock my socks off."
And we want that feeling of people being impressed by the branding and what's in the newsletter, so for me, when I got, when I saw that survey feedback, I was like, "Wow. We really need to rebrand our whole entire newsletter." Because I want it to be that feeling of, "This is amazing, and I can't wait for this to be in my inbox every week."
So, that's kind of what caused us to do the rebrand and invest in time in that, because we're an email company, and we really want our emails to be something amazing for our audience.
Kathleen: Yeah, you really just sort of have to lead by example when that's your business.
Liz: Yeah.
Kathleen: Now, how many people get your email?
Liz: We have a little bit over 30,000 who receive our weekly newsletter, who's subscribed to the weekly newsletter in particular. Yeah.
Kathleen: Okay, great. And, so you sent this survey out, you got the feedback. Talk to me a little about, from the feedback you got. What were some of the changes that you made, and how did they manifest in the new format?
Liz: Got you, yeah. So, someone said that we needed to stand out more, so our brand design team rebranded the newsletter as far as look and feel. It was actually, we never had a name for the newsletter before, so we decided that it needed a name. The newsletter itself, it can't be "The AWeber Newsletter", it needed its own unique name and its own identity, so we called it FWD:Thinking, and that's F-W-D, colon, thinking.
Kathleen: I was going to say, I love that. I immediately, of course forward thinking is a thing in and of itself, but I immediately was like, "Oh, you're forwarding the email because it's so good." And, that's awesome.
Liz: Yeah, exactly. And so, our brand design team created a logo for it, and then we rebranded how all the imagery within the email, and the look and feel itself, so we coded out a whole new email template for it. It has its own colors and it's own look and feel now, so the branding is a lot stronger.
So, that was one big change we made, and another thing was that, people told us, "There's so much content in this, and it's great valuable content, but I don't know where to start sometimes."
So, we changed up the hierarchy of the email. We used to three articles right on top of each other, and the way it was designed was that the articles all looked the same. It was headline, description copy, and the CTA button.
So, what we did in the new redesign, was we have one article at the top that takes prominence, and it's much bigger, longer description. And then, we have two sub articles below that, and they're smaller. They're side-by-side, so for the reader, it tells them exactly what article is most important, or what video is most important visually, and for us, it was a way for us to highlight our new content, because we were really only publishing around one new blog post a week, so to have three equally weighted post didn't make sense for our publication schedule either, so we share older content in those smaller sections.
Kathleen: Yeah, that makes sense. Now, did you notice when you made that switch and you highlighted the one article on the top, have you noticed a difference in click-through rates since doing that?
Liz: Yeah. So, the click spread, more people click on that first article. A lot more people click on the first article, and a lot less people, the second and third article get much fewer clicks, which was our goal for sure, because that new article is the one that we want to get the most clicks on.
Overall click-through rate increased too, but what was most interesting to me actually, was the, how much of the clicks the first article now gets.
Kathleen: Yeah, that makes sense. It sort of seems like if the other two articles are older, the click-throughs on those are nice-to-haves as opposed to need-to-haves, but the first one is a need-to-have.
Liz: Right. Right. And, it makes it easy for our readers and our subscribers to just, if they only have time for one thing, that's the one thing they can click on. Because, that was a lot of the feedback we got too, was that, "I don't have much time. I end up saving these emails in a folder to read later because I don't have time to read them."
Kathleen: Ah, the notorious marketer's "saved for read later" email folder. I used to have a folder that was labeled, "Read this today." And I had all my newsletters go into that, and at one point, I realized that there was like 5,000 things in my "read-this-today" folder, and I was like, "Either, I need to relabel this, or I need to get serious about actually looking at these things."
Liz: Yeah. Yeah. And, I think, yeah, that's what happens to me, too. I have the same thing. I have folders where I share it for later, with good intentions of reading it later, but it doesn't always happen, and that was another thing we decided to do was to add read-times to all of our articles. So, we added to our top article, say something like, a six minute read, or the time it takes to run a mile with an egg on a spoon, in your mouth.
Liz: So, we'll have a fun comparison to the read time on the first article, and then the lower two articles have just a three minute read, two minute read, and ...
Kathleen: Wait, who runs a mile in six minutes with an egg? I can't run a mile in 10 minutes without an egg.
Liz: I know, that was exactly what I said. I'm lucky if I run a six minute mile after months of training, forget the egg on the spoon part.
Kathleen: Yeah. I'm lucky if I run a mile, period. I like that though, that's great to inject a little bit of humor in.
Now, going back to your first comment, you revamped the branding of the newsletter. How much of a factor in your decision making around the new newsletter design was deliverability and the need to balance the volume of images and other things in the newsletter?
Liz: Right. So, I would have to say we always balance our images just based off of design theory, not overwhelming people visually, so we always do typically one image associated with each article, but as far as delivery, images have less and less of an impact on delivery anymore.
So, images in your emails, really, I was just talking to our director of deliverability about this, and she's phenomenal, knows all these things about email deliverability that I would never have thought of or guessed, but she was telling me that, as Gmail, and Yahoo, and these internet service providers become more sophisticated, the weight of images in your emails matters less and less because they can handle them better. So that wasn't, delivery itself wasn't, a huge thing that we considered when we were doing imagery and the rebrand.
Now, if you have a zip file in your email, that's a different story, or GIFs, if you're using a ton of GIFs, that can really up the load time of your email, and perhaps cause delivery issues, but images themselves weren't a big factor for us because internet service providers have gotten more sophisticated where they don't hurt you, your delivery rate doesn't hurt, because you added images.
Kathleen: Now, what about from the standpoint of the user experience? Because one of the things I've noticed, and we've started talking about this ourselves, about myself, is that when I open my long crowded folder of things to read today, and I go into these newsletters, inevitably, I use Gmail, it's blocking the images, and of course, there's the little button that says "display images below", but I don't usually click it unless there's a really good reason.
And so we've talked a lot about, how many images should we include if the majority of people aren't going to see them by default? And, if they don't click on that, then does it because a weird experience of blank spaces?
I'm wondering if you all have talked about at all in your decision making about the newsletter.
Liz: Yeah, absolutely. So, we always do a plain-text version of our newsletter, too, and we just set up the plain-text version in AWeber, and that version is, if there are no images showing, this is how it looks, and we also have alt-text on our images. So, if an image doesn't show up, the newsletter still makes sense.
So, we've talked about that a lot, because, yeah, you're right, a lot of people have images turned off. You have to think about, "What's the experience for them?" And you have to also think about, "What's the experience for all of my subscribers?" Some of them might be using screen readers, so what does this sound like when it's being read out-loud?
So, yeah. Definitely. We talk about that a lot, and I think that's where alt-text behind the image comes in. We make sure that if the image doesn't appear, that there is that alt-text that will give the user the prompt to know what to do still.
Kathleen: Yeah, that's great. And then, you had also talked earlier about tone. It sounded like all had made some changes in the tone of the newsletter as well, in addition to just the look and feel of it.
Liz: Yeah, definitely. We're trying to be much more conversational and more relaxed, and more like a friend in your inbox, not a market. So, we don't want to be that person who appears in the inbox and is using these marketing words like ESP and ROI and ARPU, we want to be that person who makes marketing and email marketing something fun, easy, and simple, because that's what it should be, and good email is a conversation in the inbox, and should be more like a letter to a friend rather than, sometimes what we intend to do as marketers is this formal writing.
So, yeah. We're trying to make it fun with things like that read time, and just a more relaxed tone.
Kathleen: And, you said, does ... The newsletter goes out once a week now?
Liz: Yes, that's right.
Kathleen: And, is it one person that writes all of them?
Liz: It's my colleague and I, who's another content market on our team. So, it's the two of us who write them.
Kathleen: Okay, because my next question was just going to be around having kind of at-least conceptually established what you want that tone to be like. How do you ensure that it's ... That, especially if more than one person's involved in writing, that the tone is delivered consistently, but also, are there any guard rails you set up? Because that, I feel like that conversational tone can easily veer into areas that could get a little bit trickier. I'm curious how you all have handled that.
Liz: Right. Yeah, so we have a review process. So, whether I write it, or my colleague writes it, the other person reviews it, and so we're both looking at it from the tone perspective to make sure it aligns. And you're right, tone is tricky. A lot of people think tone means, oh, add in these really casual millennial-esque words, and now I have a great tone. Tone is difficult, because it's more like writing like you would speak, or writing like a person.
And so, yeah. We definitely edit each other, and we have a very formal review process so that we can look for tone, and we always look for typos, of course, and things of that nature, but then also, is this the right tone? When we're both going to edit it and review it.
Kathleen: Yeah. Any specific do's or don'ts that you all have developed?
Liz: As far as tone, in specific? Or, just email review?
Kathleen: Well, I would say tone and just language, the things you can and cannot say, that sort of thing.
Liz: We, big thing for us, a big rule for in tone, is if an average person who's never had a marketing an article at all doesn't know what the word is, it shouldn't be in the newsletter. So, that's a big one, and I think that's an easy one to fall into because, as a marketer, you're so used to the language, that I think sometimes you don't even track the fact that the average person might have no idea what you're saying.
Yeah. So, that's definitely a big rule for us to read from the lens of someone who's never read a marketing book or a marketing article.
Kathleen: That's great. That's a really nice guidance, because we do, marketers are horrible, horrible violators of jargon, and we like to make ourselves sound smart by using big words, right?
Liz: Right.
Kathleen: So, what about who the newsletter comes from? What appears in the "from" field? Is it the company name? Is it a person's name?
Liz: We actually switched it over to FWD:Thinking. So, the name of the newsletter, and we had a big boost in open-rates when we did that. And, changing your sender name is definitely something you want to do with care. So, you shouldn't change your sender name every week. So, if you do change it, it should be something that you stick with for a few months, because constant changing of sender name actually does negatively impact deliverability.
So, we made a very conscious decision, and we talked about it for a while, too, of whether we should change the sender name. It had been "AWeber Blog" as a sender name, which is pretty boring, and not all that interesting. And, we debated it for a while, and we decided, "Okay, we're rebranding this newsletter. Let's go for it. We're going to send it from 'FWD:Thinking'."
And, right after doing that, we saw a big boost in open-rate. And, but the thing to be concerned about, always with changing the sender name, is, "Will people recognize me in the inbox, or will I be marked as spam?" So, we made sure to make the introduction of our newsletter before we changed the sender name. So we wrote a whole article describing the rebrand, and our new name, and why we were doing it, and then, around a month later, after they'd been seeing the logo every week in the inbox, the new FWD:Thinking logo, that was when we changed the sender name, because we were very concerned that if we just all of a sudden changed it, that we could get marked as spam a lot, because people wouldn't know who we were.
So, changing the sender name is definitely something to be careful about, but I think if you're, if you want a strong brand, it has to be something that's very consistent with what your newsletter is and what it's doing. So, if you're a solopreneur, you might want to use just your name, but if you're building a brand, it might be the company name.
Kathleen: Yeah, that makes sense. What about subject lines? Do you have any kind of particular approach to that for the newsletter?
Liz: I'm ... I think short subject lines are really effective right now. I think a lot of people have subject lines that are 40 characters and up, and I think one to 20 characters is really effective right now, because most people aren't doing it, and most people can't find a way to have 20 characters or less, and still be somewhat descriptive.
So, it takes a lot of skill to be succinct, but to also be descriptive. So, I think one to 20 characters is a sweet spot right now, but I think it always changes. So, if everyone starts to do one to 20 characters, then I think long subject lines might work better. But I think short subject lines are great right now because a lot of people aren't doing them, and because of mobile readers.
So, if people open your email on their phone and all they see is the subject line, it often gets cut off if it's more than 30 to 40 characters, so that's why the short ones are nice because they don't get cut off.
Kathleen: Got it. And, do you tend to use subject lines that are descriptive of what someone will find in the newsletter, or is it something else that's more fun and playful?
Liz: We usually use ones that are descriptive of what's in the newsletter because our audiences told us they appreciate that. In the past, we've tested fun ones, ones that aren't descriptive of our newsletter, and we've gotten feedback that, from our subscribers, that they said, "We like it when you use the descriptive ones and we know what's inside the newsletter."
So, for our audience, that works well. But I know The Skimm, for instance, does really random, fun, quirky, subject lines that have very little to do with the email content itself.
So, I think it's something as a brand or as a company that you should test with your own audience.
Kathleen: Yeah, and that really fits well with The Skimm's brand, because they are kind of irreverent and snarky, and yeah.
Liz: Yeah, absolutely.
Kathleen: So, that's really the actual email itself.
I would love to learn a little bit more about your process around delivering it, specifically things like, you have this large list, do you have any policy around whether you send to your gray-mail list, your less engaged subscribers? Do you have any kind of rule, if somebody hasn't opened one in so long, they get cleansed from the list? How do you handle list hygiene?
Liz: Yeah, absolutely. List hygiene is so, so important, and I don't think a lot of marketers know how important it is, or are doing it the right way right now. It's really important that if someone hasn't opened your email in a while, you get them off your list, because they're actually hurting you. I've heard people say, "Well, I have a large email list. What does it hurt if I have a bunch of people who are on there but never open? Because, they might eventually open."
But, it does actually hurt your email deliverability, which means how many emails are reaching the inbox. So, if you have a user, let's say they haven't opened in six months, I would delete them or send them a re-engagement campaign and ask them, "Do you still want to be on this list? If so, let me know. If not, you can opt out here."
And if they don't open that email, I would definitely delete them off your list, because the higher your open rates are, the higher your click-through rates are, the more likely you are to get into the inbox and not the spam folder. Or sometimes, emails don't go anywhere, so definitely, regularly deleting people from your list is important. It's not how big your list is, but how engaged it is that matters.
So we, I recommend, you aim for open-rates above 15%, and click-through rates above 5%, and so does our director of deliverability. So, if you're not around there, list cleaning can help for sure with that, and sometimes it might be a problem with your content, so if your content's the problem and it's not engaging, then that is what should be fixed.
Kathleen: What about, do you have a KPI or a metric to shoot for with unsubscribes?
Liz: With unsubscribes? No. What I like to do is keep a baseline of that. So, I have an average that I keep, for our newsletter, of how many unsubscribes do we get each time we send an email, and if that suddenly spikes, that's when I would be concerned. So, I don't necessarily have what you should aim for there.
For spam complaints, though, you definitely want to aim for less than .1% or something around there. The fewer spam complaints you can get, the better, because those impact your deliverability.
AWeber's Email Newsletter Performance
Kathleen: Yeah, interesting. And, can we talk a little bit about the performance of your newsletter, specifically? Are you willing to share any of your own stats?
Liz: Yeah. I can share some general stats for sure.
Kathleen: Okay.
Liz: Yeah, so as far as open-rates, click-through rates?
Kathleen: Yeah.
Liz: Yeah. So, our open-rates are usually around the 30% mark.
Kathleen: That's really good.
Liz: Yeah, it's solid, and we have sometimes where we'll get an 80% open-rate depending on the email.
Kathleen: Do you crack open a bottle of champaign when that happens, since you're the email lady?
Liz: Yeah. Yeah. I get super excited. But yeah, and it really, it varies from email to email. Transactional emails get such high engagement compared to newsletters, which I think is super interesting.
A welcome email for instance. I've had welcome emails that I've got 96% open-rates and 60% click-through rates, which for me is crazy, because I think a baseline that people see often, is an open-rate between 20 and 30%, and a click-through rate between two and five, let's say.
Liz: So, any time there's a click-through rate above 10% or an open-rate above 40%, I'm partying. But, it definitely depends on how frequently you clean your list, so if you are cleaning your list all the time, then you can expect higher open-rates and click-through rates.
Kathleen: Yeah, that's so true. And, how does that performance compare to the performance of the newsletter before you made all the changes?
Liz: So, before the changes, our click-through rates and our open-rates boosted. It wasn't world changing crazy changes, but it was, we definitely increased, and we got a lot of quantitative feedback that backed up our decision. I mean qualitative feedback that backed up our decision.
So, users told us they loved the changes in the newsletter. So, we definitely saw an increase. It wasn't, now we get 90% click-through rates or open-rates every time, but definitely, definitely an improvement.
Advice For Starting An Email Newsletter
Kathleen: And if somebody was looking to start an email newsletter in March, or revamp the one they have, any advice that you would give to them?
Liz: Get ... If you have subscribers already, get feedback on them on what they're looking for, for sure, because I think, for me anyway, I will often lead of my assumptions about my audience, like, "Oh, I think they want this." Or, "I think they want that."
And then I'll ask them what they actually want, and it's very different from what I assumed, because I am one person with one perspective, and my subscribers might be a totally different audience with totally different needs and problems.
So, definitely, definitely start with user feedback and subscriber feedback on what they want, and then listen to it, even if it's not what you wanted to hear.
Liz's Favorite Email Newsletters
Kathleen: Yeah. Now, you mentioned when we first started talking about this, that you have certain newsletters that you really love. Can you share what some of those are?
Liz: Yeah, absolutely. I love The Skimm, I mentioned that. Greatist is another newsletter that I love. I don't know if you've ever heard of Greatist, love them.
Kathleen: No, what, who does that? Because that's probably one if I just type in "Greatist", I'm not going to find it, is my guess.
Liz: I think you actually will. I think it's greatist.com. I think that's their actual, that's their brand name.
Kathleen: Okay.
Liz: So, I think you would. They do a lot of lifestyle, all kinds of different articles. It's kind of like Buzzfeed in a way, it's Buzzfeed-esque.
And then, another one I really love right now is called Finimize, and it's financial information delivered everyday to your inbox, so really good things on how the economy's performing and on different companies and how, what they're doing strategy-wise, and how that's affecting stocks.
So, I think that newsletter is making financial stuff much more accessible. So, I always love when a newsletter takes a topic that people struggle with or they don't know much about, and makes it accessible, because that's solving a problem.
So, for instance, The Skimm does that, because I don't have time to hunt down all these articles everyday and all of the latest news, and The Skimm just drops it my inbox and explains it in a really accessible, conversational way.
Kathleen: Yeah.
Liz: So, those are always the newsletters I love.
Kathleen's Two Questions
Kathleen: That's great. Now, switching gears for a minute. So, I have two questions I always ask all of my guests.
You've shared the newsletters you like the best, but I'm curious, when you take a step even further back, and you look at the world of inbound marketing, who would you say, company or individual, is doing inbound marketing really well right now?
Liz: I think Joanna from Copy Hackers is doing a great job. She's a conversion copywriter, and she does these Tutorial Tuesdays every Tuesday, and it's just an educational 20 minute long presentation and Q&A, and she is such an expert in conversion copywriting, and then people just come to her because she has these awesome education sessions every week, and then uses email to promote her paid products from there.
So, I think she's just doing a phenomenal job of educating and giving value to her audience, and keeping them around, and then pitching her product at the right time, where people would never think of unsubscribing from her email list because of the value she's giving, so she can promote her product pretty much as much as she wants.
Kathleen: Yeah, I've actually gone to some of her Tutorial Tuesdays, and they're great. They're quick, to the point, no time wasted. She's a very no-nonsense person, I appreciate that about her. So, that's a good example.
And what about, digital marketing is changing so quickly, stuff with email is changing so quickly. How do you stay up to date?
Liz: So, I love ... Do you know Ann Handley?
Kathleen: Yes.
Liz: So, I love Ann Handley's newsletter, Total Annarchy. So, that's like the copywriting email geek within me. She shares all of these phenomenal articles on writing in her newsletter. It's a ... I think it's a bimonthly newsletter.
Kathleen: Yeah.
Liz: And ...
Kathleen: Every other Sunday, I love it.
Liz: Yes. Yes, every other Sunday. And, she's actually one of our customers. I love Ann, but she does such a phenomenal job on that newsletter, and I love reading all of those articles.
I also love Really Good Emails, they have a database of awesome email examples that you can look through, but they also send an email out, I think maybe a couple times a month, where they talk about a specific email marketing topic, and how you can up your game in that area.
Kathleen: Yeah, those are two really good ones. I love ... First of all, I love Ann Handley as a person. She actually keynoted the conference that we had in August, and I got to meet her in person, and she's just so cool and so fun and dynamic. But I love her, the voice that she puts into her writing. It's like, you really feel like you know who she is as a person when you read her copy, which is great.
Liz: Yeah, absolutely. I'm friends with Ann as well, and it's her newsletter, but it's also, if you email with her one-on-one, it's the same tone as she uses in Total Anarchy, and it's this fun, conversational tone like you're her friend. And so I think it's really interesting how honest and real her tone is, because you can see it conveyed when you meet her in person, when you email with her just on a one-on-one basis, and through her newsletter. She's amazing. I love her.
Kathleen: Yeah, I totally agree. She is the person she seems to be in her writing, which is fantastic.
Well, so interesting, I must be a marketing geek as well, because I could dive in and talk about email newsletters forever. We spend a lot of time talking about it with my team, especially now that we have this newsletter that we have launched a few months ago, so this was a lot of fun. Thank you.
Liz: Yeah. Thank you for having me.
How To Get In Touch With Liz
Kathleen: Well, if somebody has questions about the stuff that you've been working on, or about Aweber, or just wants to connect with you online, what's the best way for them to reach out to you?
Liz: So, if you want to reach out to me personally, my Twitter handle is @LizWillits, and that's one of the easiest ways to reach me. You can also reach me at email at elizabethw@aweber.com. We have a 30 day free trial of AWeber, and if you go to aweber.com, you can access that really easily, or awebber.com/connect.
Kathleen: Great. I'll put all those links in the show notes, so if you're listening, and you want to connect with Liz or test out AWeber, just head over to the show notes and you can get all that right there.
And, if you're listening and you learned something, or you liked this episode, I would love it if you would leave a review on Apple Podcasts, or the platform of your choice, and as always, if you know someone else who's doing kick-ass inbound marketing work, Tweet me at WorkMommyWork, because I would love to have them be my next guest. Thank you, Liz.
Liz: Thank you.
Want to stay updated when the podcast is released?
Drop us your name and email address below and we'll send you the show notes every Monday!