Get Off The Couch Old Man!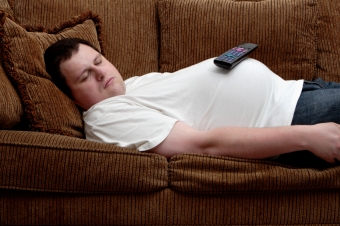 March 29th, 2012 min read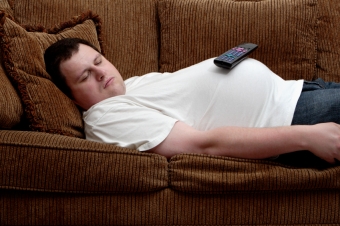 It had to be said.
The fact of the matter is that you've let your marketing get lazy and routine! Not only that, but you're becoming increasingly out dated due to your old school business mentalities.
Okay, okay. So before youget all offended, let me explain. After all, we're here to help!
Your couch is a place of comfort. It's a place of security and relaxation. However, security and relaxation have no place when such innovative changes are taking place in the marketing world around you.
Such changes are in the process of rendering your marketing efforts obsolete.
In Business Since...
We understand that you've been in business for many years, and this can only be a testament to just how good a businessman you are.
However, in the ever-changing world of online marketing, your experience is working against you. In the past, most outbound marketing techniques were not only a great way to raise brand awareness, but they also effectively generated leads and sales.
But since the advent of social media and the immergence of online marketing in general, outbound marketing techniques are becoming less effective and those still basing their entire marketing strategies on what's worked in the past are falling behind.
Outbound marketing focuses on sending information or offers out through mediums such as television ads, phone calls, newspaper advertisements, and direct mail offers in an attempt to generate leads and sales.
In other words, it's a lot like fishing. Cast your line, and wait.
These may have been the most effective and attractive methods in the past, but now they've just become outdated by more lead specific mediums and are actually more costly.
Be sure to check out our FREE eBook "10 Reasons to Hire an Inbound Marketing Agency."
Outbound Marketing
The outbound marketing methodology has fallen victim to the various technologies now dominating our social landscape.
And if you're still depending on these marketing methods to generate more leads for your business, you should strongly reconsider.
Your television ads? Skipped over while people watch their favorite programs using their DVR.
Your phone calls? Not being answered, or perhaps even blocked, using caller ID.
Your newspaper advertisement? According to the New York Times, newspaper subscriptions have been in a steady decline for many years, but even more so since 2007 and the ensuing recession.
Your direct mail offer? It lacks the capability to reach a specific demographic, therefore many of your offers may be going straight into the trash.
The bottom line here is the marketing methods you've been using are broken. They're incapable of being as effective as they once were.
Quite the buzz kill, isn't it?
Luckily, our purpose here is not to paint a bleak picture regarding the future of your business. We're here to get you off that couch and get the blood flowing once again!
Introducing Inbound Marketing
So now we've got you off the couch.
Awesome!
The problem is, old man, your marketing is still very much old and wrinkly. So what's the solution?
Instead of casting a line out at sea and waiting for the fish to bite, how about you let them come to you.
Inbound marketing focuses on driving relevant traffic to your website, converting that traffic to leads, and finally, turning those leads into sales.
There is some effort on your part, so I wouldn't kick back with a cold one waiting for the fish to bite just yet.
There are a few ways you can effectively optimize your online marketing strategies to help generate more leads. I've outlined a few of the most important ones below.
Facebook/Social Media
I know, I know. You think it's "for the kids."
But Facebook isn't all about teenage girls posting about their love affairs with Justin Bieber.
It's also an enormous resource—nearly half the U.S. population is on Facebook—that also provides a direct pipeline to members of your niche audience.
By having a company Facebook profile, you're establishing a line of communication with your customers, or "fans." You can share offers, industry news, or general information regarding your company.
No stamps necessary here. You can maintain contact with your customers on a daily basis. It's quick, resourceful, and also very effective.
Be sure to check out our FREE eBook, "Social Media Tune-Up," to maximize your networking efforts.
Blogs
Blogging has quickly woven itself into the fabric of modern culture. It's basically an online journal, enabling anyone, at anytime, to share their thoughts with the world.
Through Blogging, you can effectively share free information and advice regarding your industry, and as a result, build a loyal following that will set you aside as an expert in the field.
Businesses blogging has now become an entire industry. Its importance cannot be overstated, as companies who blog receive 55% more website visitors than those that do not.
Which side of that statistic would you rather be on?
If you're having trouble starting a blog, check out our FREE eBook on "How to Start a Business Blog."
Search Engine Optimization (SEO)
Search engine optimization refers to the process of ensuring high search engine rankings for a particular item or keyword on your website.
When your website is optimized efficiently, you can effectively drive more relevant traffic to it.
The important thing to consider is what your customers needs are. What would they be typing into a search engine regarding your field? Once you realize the kind of questions they are asking, you can more effectively optimize your website and blog for the keywords they are searching for.
Before long you'll be answering their questions.
Make sure you check out our FREE eBook for "10 Things You Can Do Right Now to Improve Your SEO."
Stay Modern
The tendency of many experienced business owners is to stick to what has worked and brush off many modern technologies as insignificant.
If this sounds like you, stop it.
With the evolution of technology comes the evolution of just about everything else, including the way you conduct business.
You wouldn't use a bucket of warm water and a washboard to wash your clothes anymore, so stop relying on outdated, costly, outbound marketing techniques when there are more effective ways to reach and engage potential customers.
Get out of your comfort zone and start analyzing your marketing efforts. Get modern.
If you're not, your competitors surely will.
Key Takeaways:
Many outbound marketing techniques have become outdated due to advances in technology.
Inbound marketing strategies are more efficient and cost effective.
Facebook should be utilized to interact and engage with your potential customers.
Implement a blog to your website in order to become a trusted resource and drive more relevant traffic to your site.
Need Help?
If inbound marketing is something you are interested in but are having trouble getting started, contact us today to schedule your free marketing analysis.
Want to learn more about digital sales and marketing?
Master digital sales and marketing when you join IMPACT+ for FREE. Gain instant access to exclusive courses and keynotes taught by Marcus Sheridan, Brian Halligan, Liz Moorehead, Ann Handley, David Cancel, Carina Duffy, Zach Basner, and more.
Access hundreds of FREE courses and keynotes