Why do we need to pay for a HubSpot portal audit, when other agencies offer it for free?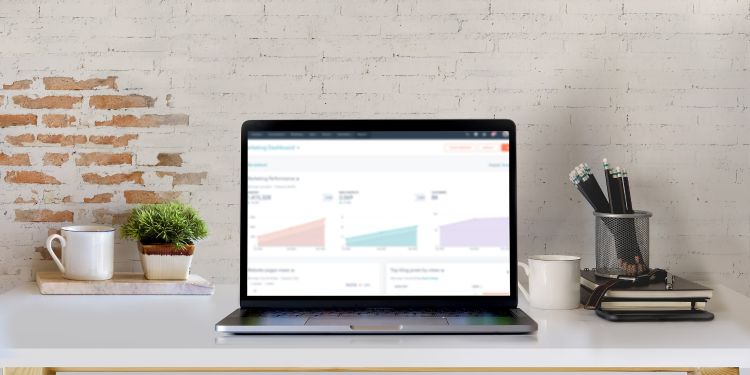 Does your marketing and or sales team use HubSpot but feel as if they aren't using it correctly? Do you feel like you should be getting way more out of the tool based on how much you are paying for it? If so, then a HubSpot Audit can be exactly what you need.
And, you're in luck. HubSpot agencies love doing HubSpot audits.
Trust me, I have worked at multiple HubSpot agencies and I have helped develop a HubSpot audit process at each one.
For a good reason too. It is a great way for agencies to get familiar with your HubSpot account, and help you discover where the opportunities are in improving your HubSpot account.
However, while some agencies will use this as a free offering to get prospects through the door, IMPACT charges $500 for their audits.
But, why?
Why you should do a HubSpot audit
First, let's look at why you should even do a HubSpot audit. This article goes into detail about why you should consider doing an audit and when it might be a good time to do so.
However, if you fit one of the following, you are usually a good fit for an audit:
If you suffer from having a messy HubSpot account and are not aware of the current issues.
If you are looking for an assessment of your portal to see what you could be doing better.
If you feel like you are not ready to commit to a longer-term HubSpot engagement and you want to see what a potential roadmap might look like.
Why you need to pay for IMPACT's HubSpot Portal Audit
With that in mind, let's go into why IMPACT charges prospects for an audit, and what makes it different from other audits.
1. It's a thorough analysis that dives deeper than most audits
One reason is that IMPACT goes in-depth on the current state of your HubSpot portal. We perform an "18 point check" on your account to fully understand where the opportunities are and what you can be doing better to get the most out of your portal. The 18 points are listed below:
Contacts

Are your contacts engaged, where did these contacts come from, and are you surpassing your contact limit and being charged for it?

Imports

Are you constantly adding contacts manually into HubSpot or are they coming from other channels?

Lists

Are you using lists correctly to monitor, segment, and clean up your contacts?

Mass Emails

Are you sending emails to most of your contacts to make sure they are engaged and qualified?

Automated Emails

Are you utilizing workflows to send out targeted emails?

Open/Click Rate

Are your emails performing well?

Lost Contacts

How many contacts?

Forms

Are you using HubSpot forms on your site and capturing the right type of information?

Chatbots / Live Chat

Are you using chatbots and live chat and are you using them well?

Workflows

Are you effectively using workflows internally and for external purposes?

Landing Pages

Are you using well, optimized landing pages and in the right way?

Blog

Are you using the HubSpot blogging platform and is it optimized correctly?

Social Media

Are you tracking, monitoring, and posting on social media using HubSpot?

Ads

Are you taking advantage of the Ads tool in HubSpot?

Deals

How are your deals set up and are we getting the right type of information in HubSpot to report ROI?

Activity and Tasks

Is your team monitoring and taking advantage of activities and tasks?

Campaigns

Are you using campaigns to track the effectiveness of an overall campaign?

Custom Reports and Dashboards

Are you taking advantage of custom reports and using dashboards to report to your team?
2. It is a collaborative effort that focuses on your business goals
Another reason IMPACT charges for its portal audit is because of the time commitment required from both teams. WE provide a long worksheet for clients to complete so we can fully understand not only what you are trying to get out of HubSpot, but also what your business goals are. This helps us understand if we are focusing on the right areas of the account and are recommending what we think should be prioritized.
You will also dive into these questions on a 30-minute kick-off call and attend an hour-long presentation to review your findings with one of IMPACT's HubSpot Trainers.
3. You receive takeaways you can immediately implement right away
Finally, the last reason there is a price associated with this audit is because of what you will get out of it. Once the audit is completed, you will receive a bulleted list of "quick wins" that your team can immediately implement and start benefiting from.
You will also receive a list of opportunities that you should focus on in order to start getting the most out of your portal and start affecting your company goals. This includes a 90-day roadmap that breaks down the timeline at which we recommend tackling these opportunities.
How does IMPACT's HubSpot audit compare to other agencies?
For most agencies, an audit is meant to be quick and painless and will help guide you in the right direction in terms of "what should I be looking at in my account to know I need help." Some will even include a consultation session or sales call to review the findings.
For some companies, this is all you need. However, for most, we found clients are more successful when we take time to dive into the issues they are having with their HubSpot account, really talk about what their business goals are, and come up with a customized plan that points them in the right direction to work with IMPACT successfully.
Getting started on your audit
If you feel as if you can relate to a lot of the pain points mentioned above, starting with an audit is a great way to show what your next steps should be to better utilize your HubSpot account. Particularly, you should have an audit done if you are paying a lot for HubSpot and feel it is draining more money than deals are bringing in.
HubSpot is a powerful tool, but it is just that ⁠— a tool. The strategy behind it is what drives success.
If you are looking to get in touch with our team to see how you can get started, make sure to visit IMPACT's HubSpot services page.