37 Eye-opening SEO Statistics To Nail Your 2022 Search Strategy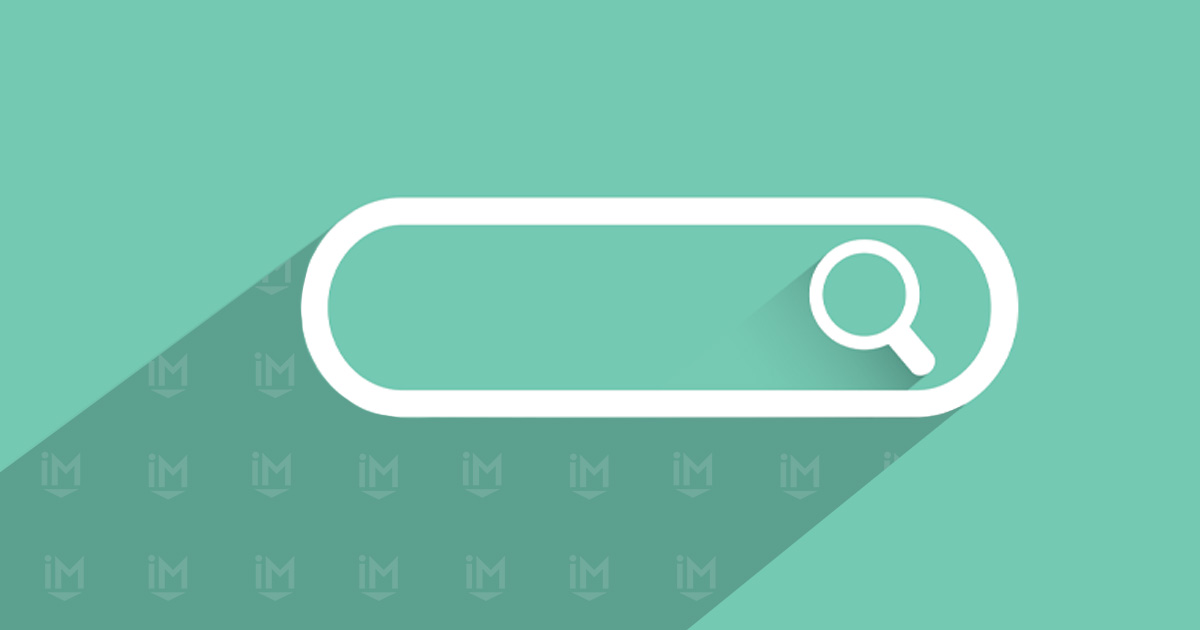 SEO Statistics for Marketing
Google currently has over 85% of the search engine market (Statista)
Google has already received 943 billion searches this year (and counting) (Source: Internet Live Stats)
On the first page alone, the first five organic results account for 67.6% of all the clicks (Source: Zero Limit Web)
Google's search algorithm uses more than 200 factors to rank websites (Source: Backlinko)
16-20% of all annual Google search results are new (Source: internetlivestats)
49% of marketers report that organic search has the best ROI of any marketing channel (Search Engine Journal)
SEO can reduce the cost of customer acquisition by 87.41% on average compared to digital advertising (Terakeet)
70% of marketers see SEO as more effective than PPC (Source: Databox)
75% of marketers feel their SEO tactics are 'extremely effective' or 'very effective' at helping them achieve their marketing goals (Source: HubSpot State of Inbound)
The average content length of the top position Google article contains 1,447 words (Source: backlinko and Ahrefs)
In 2015, as just a wee-young marketer, I helped strategize and implement search engine optimization (SEO) and content strategies that helped take IMPACT's website traffic from 40,000 to 400,000 in a matter of a few months.
Was this exciting? Absolutely! Was it easy? Not in the slightest.
The changing reality of the SEO landscape is equal parts fascinating and, frankly, intimidating.
As marketers, we know staying on top of Google algorithm updates and SEO best practices is key to positioning our digital content and increasing organic search results, but they tend to change without warning and there really is no finish line.
According to BrightEdge, organic search drives 53.3% of all website traffic, so big or small, search engine optimization is something your business can't afford to turn a blind eye to if you want to get in front of new audiences.
But where do you begin?
Keywords, featured snippets, voice search, image search — there are so many different aspects to consider and master.
In this article, I'll share 37 new SEO statistics to help you:
Understand the current state of search engine optimization.
Evaluate the best opportunities for your business and gaps in your strategy.
Get started with new SEO tactics.
SEO statistics for strategy
Let's start with a look at strategy.
1. Google currently has over 85% of the search engine market (Statista)
To win at search engine optimization, you have to play by Google's rules. Ranking high on Yahoo or Bing will bring visitors to your site, but companies that rank on Google are most likely getting the most business.
Using Google Search Console will help you understand how people are currently getting to you through Google searches.
2. Google has already received 943 billion searches this year (and counting) (Source: Internet Live Stats)
Customers are searching…a lot.
In fact, consumers now do as much as 70% of their purchasing research online before they ever get into a sales conversation.
Ranking well in search engines enables your buyers to easily do research on their own while spending time learning about you on your terms.
Prioritizing search engine optimization gives you the power to do what you can to make sure your business appears first during those billions of searches.
3. The first five organic results account for 67.6% of all the clicks (Source: Zero Limit Web)
Sure, your page analytics tools will show you what you're ranking for on pages 2-10, but this stat shows that it really is good to be on top.
With more than two-thirds of all clicks going to the first five organic results, the competitive field is tougher than ever and marketers need to be savvy, creative, and a little bit lucky to gain that prime real estate.
4. Google's search algorithm uses more than 200 factors to rank websites (Source: Backlinko)
Google remains somewhat mysterious about exactly how they rank, but SEO experts the world over have been making lists (and checking them much more than twice) to pinpoint the magic of SERP ranking.
Backlinko has done a nice job of keeping an up-to-date list and it is comprehensive.
Google's strength can't be denied in the search engine category. Keeping up with Google algorithm changes ensures you'll stay agile and can make key changes when they're needed.
5. 16-20% of all annual Google search results are new (Source: internetlivestats)
Competition in search engines is ever-growing, so you must stay vigilant in your search engine optimization efforts. Just because you rank No. 1 for a term today doesn't mean it'll be in the same place next month, let alone next year.
6. 49% of marketers report that organic search has the best ROI of any marketing channel (Search Engine Journal)
Organic SEO success relies heavily on low or no-cost activities around keywords and schema. When done right, in conjunction with high-quality content, it can lead to a great deal of revenue and ultimately high return.
7. SEO can reduce the cost of customer acquisition by 87.41% on average compared to digital advertising (Terakeet)
Because of its low-cost barriers, SEO makes getting new customers significantly less expensive than other mediums.
8. 70% of marketers see SEO as more effective than PPC (Source: Databox)
With digital marketing becoming more mature, it's no surprise that companies are continually getting better at SEO — and seeing more results from SEO efforts than from PPC.
Many of the respondents reported that they see more results (including traffic, leads, and sales) from search engine optimization. Others used ROI as a benchmark to rank SEO over PPC.
Marketers found SEO to be a long-term strategy, whereas PPC allowed for short-term bursts.
As one respondent said, "PPC feels like lifting a lead zeppelin. Put enough force (i.e., money) behind it, and traffic will come. But as soon as you stop paying, the traffic stops."
9. 75% of marketers feel their SEO tactics are 'extremely effective' or 'very effective' at helping them achieve their marketing goals (Source: HubSpot State of Inbound)
Marketers are feeling more confident in their SEO efforts than ever before. If you're not investing in yours, you risk getting left behind by your competitors.
10. The average content length of the top position Google article contains 1,447 words (Source: backlinko and Ahrefs)
How long does good content need to be? Enough to fully answer your buyers' questions.
But if you want that good content to rank well, it's best to aim for about the 1,500-word mark.
The more you write, the better informed your readers will be, the more you can show your transparency and honesty, the higher opportunity you'll have to link out to other reputable sites, and likely the more backlinks you'll receive.
As it turns out, backlinks are no joke when it comes to ranking. In fact…
11. The #1 result in Google has an average of 3.8x more backlinks than positions #2-#10 (Source: backlinko and Ahrefs)
Clearly, backlinks are closely associated with high rankings.
12. More than 54% of search queries are at least 3 words long (Source: Moz)
Most searchers aren't seeking out one- and two-word terms. They're searching phrases that are three words or longer; these are called long-tail keywords.
People are looking for specifics (i.e., particular questions like The Big 5), and your content needs to reflect this. Check out the below stat if you're not convinced…
13. Long-tail keyword searches have a click-through rate 3-5% higher than generic searches (Source: Smart Insights)
Long-tail keywords are the difference between "SEO" and "SEO statistics" and "SEO statistics for 2022."
See how those last searches are different? There's unique intent with each of these, and the user expects different, more specific, and more updated content as the keyword gets longer.
If you're a company with search engine optimization professionals looking to rank for the keyword "SEO strategy," for example, you could set your sights on the following long-tail keywords:
How to create an SEO strategy
What is an SEO strategy?
What are the benefits of an SEO strategy?
How do I get more website traffic?
How much does an SEO strategy cost?
14. Updating and republishing old blog posts with new content and images can increase organic traffic by as much as 106% (Source: HubSpot)
As we mentioned earlier, there are always new pages showing up in search engines. If you've had content that's been sitting around for a while, historic optimization might just become your new best friend.
By updating and refreshing existing content, you not only get the benefit of getting more miles out of old articles, but you can reenergize how those oldies but goodies rank.
If you've got a strong baseline and were once ranking for keywords well with older articles, this is the perfect tactic to take back for your 2022 strategy.
15. In 2021, 36% of SEO experts thought the headline/title tag was the most important SEO element (Source: Databox)
It's tempting to spend the bulk of your time crafting the perfect copy for an article, and then just want to move on. Because of this, we tend to treat the headline as an afterthought.
That's a mistake, according to the majority of search engine optimization experts surveyed recently.
Your headline will not only let the search engines know what you're writing about, but there's a good chance it will show up across social media feeds, in newsletters, and in all the backlinks you'll receive.
Your audience will only click on that headline if it's appealing enough to grab their attention.
Take the time to create multiple (at least three) versions that contain the keyword phrase you want to rank for. Then, workshop your title with coworkers and colleagues.
The time you put into crafting the perfect headline will pay off in traffic and ranking.
Local SEO statistics
While search engines are global, you can't discount the importance of local SEO.
16. 46% of all searches on Google are for a local business or local service (Search Engine Roundtable)
If your business services a specific area, or has multiple offices or brick and mortar locations, you should be optimizing your website to get found by people in those areas.
Doing so can help you capture more qualified, urgent, and ready-to-buy audiences.
17. 'Best' + 'right now' mobile queries have grown by over 125% in the last two years (Source: Google)
When you consider the blog topics your audience wants you to write about, make sure to include a list of "bests."
Not only are mobile queries on the rise, but so are requests for best lists. Think about how to include similar searches in your own strategy (i.e., "Best commercial flooring options right now," "Best phone out right now," "Best investments to make right now," "Best SEO strategy right now").
18. 'Where to buy' + 'near me' mobile queries have grown by over 200% in the past two years (Source: Google)
If you're a business that depends on local traffic or has a limited service area, this is key.
Local SEO tactics are important for smaller businesses that might not be blogging or creating a ton of content. Make sure your site is in the appropriate registries and all of your information is up to date.
If your site is not optimized for mobile or local search, it will not show up in mobile search results, and those local customers won't be visiting your store.
Audience search behavior statistics
How are users searching the web?
19. After searching on a smartphone for something nearby, 76% of people end up visiting the business within one day (Google)
A good reminder to keep your Google My Business profile up to date.
20. 53% of U.S. consumers say they research products using a search engine before deciding whether or not to buy (Google)
If you're doing inbound marketing or practicing They Ask, You Answer, this should come as no surprise. Modern buyers turn to the internet to evaluate their options on their own time. When you create search engine optimized content, you will meet them in their search.
Similarly, it should come as no surprise that…
21. 23.6% of U.S. e-commerce orders originate from organic search (Source: Business Insider)
Though Amazon and direct brand retail sites continue to account for the majority of e-commerce activity, your business can and should still optimize to be found in search engines and capture this divergent audience.
22. Mobile accounts for 58% of all Google searches (hitwise)
This is a big number, but before you go changing everything to mobile, it's important to look at the analytics specific to your site. These are global stats and may not represent what's going on in your neck of the cyber woods.
That said, even though desktop may have the edge for your site, you still need to be mobile-friendly if you want to compete regionally, nationally, and globally.
Also, the range of device sizes means it's important for your website to be responsive, instead of just having one fixed size for mobile.
23. By 2025, nearly 73% of internet users will access the internet solely via mobile devices (Source: CNBC)
In 2019, Google rolled out mobile-first indexing, which means that Google will look primarily at the mobile version of a website, versus the traditional desktop version.
This shift makes sense, given that by 2025 it's forecasted that almost three-quarters of users will use their mobile device to access the web. This means prioritizing your site's mobile experience is more important than ever. Use Google's free Mobile-Friendly test to see how your website performs on mobile.
24. Only 0.78% of Google searchers click through on the second page of search results (Source: Backlinko)
It may seem obvious that the click rate would drop on the second page of Google's search results, but the drop is dramatic. Less than 1% of Google searchers will venture to the second page to find what they are looking for.
Alternatively…
25. The first 5 organic results in the SERPs account for 67.6% of all clicks (Zero Limit Web)


and…
26. The No. 1 results generate a typical click-through rate of 39.6%. (Source: firstpage)

This makes it even more important to take the key actions needed to optimize your content to rank on the first page.
Voice search statistics
Next, let's look at voice search.
27. 55% of households will likely own a smart speaker by end of 2022 (Source: TechCrunch)
If you weren't thinking of optimizing your content for voice search before, you absolutely should now with smart speaker devices like the Amazon Echo and Google Home becoming staples in many households.
Voice searches also perform better with more conversational phrases. Try identifying keyword phrases that would be used in regular conversation, versus the short-form way people may type into Google.
28. Globally, 1.1 billion smartphone users will use voice technology weekly (Google)
In fact…
29. Voice search has a 20% market share of all Google searches in the U.S. (OC&C)
This is a large percentage for the global search leader and a valuable opportunity to capture a new audience.
30. The average Google voice search result page contains 2,312 words (Backlinko)
Long-form content rules the roost when it comes to voice search as well. This metric shows Google also tends to source voice search answers from articles that top 2,000 words.
Tempted to keep your stories short so you don't scare off readers who won't stick around to read a long article? You're probably doing more harm than good.
That being said…
31. Voice search results contain an average of only 29 words (Backlinko)
While longer articles will help you get found and selected by search engines for delivery on smart devices, the answers delivered are usually quite concise. Knowing this, try to keep simple concepts like definitions short and easy to understand.
32. Roughly 75% of voice search results are from one of the top 3 desktop ranking pages for a given query (Backlinko)
In fact…
33. 31.7% of all voice search answers came from a featured snippet (Source: Backlinko)
Featured snippets have been around since 2014, but their dominance in voice search is continuing to grow. As you create articles to gain SEO traction, keep your featured snippet in mind as well.
Creating featured snippets isn't as difficult as you may think, and the work you put into them will certainly pay off.
34. Mobile voice searches are 3x more likely to be for something local than text searches (Search Engine Watch)
This makes a lot of sense considering most voice searches likely take place from an individual's home or car.
Image and video search statistics
Lastly, let's dive into image and video searches.
35. Images are returned for 27.9% of search queries on Google (Source: Moz)
With the growing reliance on Pinterest, Instagram, and other visual platforms, consumers are looking for search results they can, well, look at.
36. Video is 50x more likely to get organic ranking than plain text results (Source: SEO Inc.)
SEO Inc. cites a study from Forrester Research, which revealed that video is 50 times more likely to achieve organic page ranks in Google than plain text results.
This can partly be attributed to the fact that there is less competition among video than there is plain text, which makes it easier to rank well with video.
In the study, video content had an 11,000 to 1 chance on average of making it to the first page on Google. Considering the 500,000 to 1 odds of the same for text-based content, the odds sound pretty good for ranking with video.
37. 62% of Gen Z and Millennial consumers want visual search more than any other new technology (Source: ViSense)
Are images becoming the new keywords? The data certainly supports this.
If you haven't started already, it's time to build a plan for including visual search into your arsenal, beginning with prioritizing schema markup and metadata.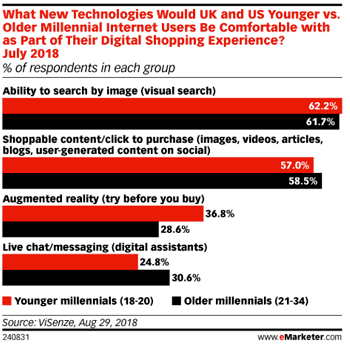 How should these SEO statistics help shape your 2022 strategy?
There's a lot to consider when developing an SEO strategy, especially when so much is changing year to year. However, based on the SEO statistics above, here are some of the biggest things to keep in mind for the rest of 2022:
Focus on optimizing for Google.
Create long-form content over short-form when appropriate on your blog.
If you service a local audience, experiment with local SEO and voice search.
Use images, video, and other visuals to reach younger audiences and increase your search rank.
But remember, no matter which tactics you choose to implement, ultimately your goal as a digital marketer is to establish your company or brand as the No. 1 most trusted teacher in your space.
That means answering buyers' most urgent questions, honestly and candidly, and making sure they can get found in search engines when prospects go looking.
Want to dive into more specifics about your SEO strategy and inbound marketing? Get your free copy of "The Inbound Marketer's Guide to Search Engine Optimization."
Free: Assessment
Does your website build trust with buyers and bring in revenue?
Take this free 6 question assessment and learn how your website can start living up to its potential.