About Applango
Applango was founded in 2012 and has been providing its services to a variety of companies, including many in the Fortune 500. The company focuses on improving adoption rates, uncovering real user data, and building upon best practices to help your organization get the most of your data. With Applango, you can pull back a layer of Salesforce and see how your representatives are interacting and engaging with the software. Allowing you to see inefficiencies, weak links in your team, and areas for improvement.
The Way it Was
When Applango came to us, it was very much (and is) still in the start up phase. The site was getting close to 200 visitors per month, with minimal conversions, and not a lot of value displayed/illustrated on the website.
The company knew that inbound marketing was a great way to gain awareness and generate/nurture leads, but it didn't have a dedicated marketing team to help drive the machine. The website also needed to improve its conversions points and content. The site's blog especially needed fresh content.
At the time, Applango was relying largely on tradeshows, word of mouth, and personal networking to generate traffic and leads.
The inbound marketing program was an important shift for the company in order to increase its brand awareness, hit their sales and growth goals for 2016, and secure another round of funding.
The Pain Points
As a start up application in its space, Applango needed to build brand awareness and begin generating users, both free and paid.
Getting the Applango services and brand name out in front of big names/voices in the industry was a priority, but they were having a hard time generating anything noteworthy for the audience.

Applango wasn't able to compile the full marketing team it knew it needed, so it reached out to IMPACT to become its marketing team.
What They Decided to Do
After identifying the potential of inbound marketing, an initial three month pilot campaign was put in place which included a website migration and optimization and routine inbound efforts as well as strategic campaigns designed to generate "quick wins" for the company.

Applango understood the importance of online marketing in increasing brand awareness and was optimistic that the strategy would help grow its business. It set the initial goal of driving 5-10 demo meetings per month from its website.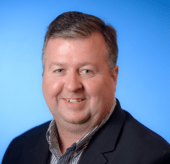 "When I took over marketing for Applango as its Brand Guardian, I had to grow the brand awareness, increase number of demos, facilitate its software being installed, and develop brand credibility within the Salesforce Community. I had used HubSpot twice previously and knew what could be done, but didn't know how. Within my budget I had to make a choice; hire and develop an internal team or find a partner. Working with the team at IMPACT, I was able to grow my team much larger than I would have been able to do internally.
I don't have the workload or budget to hire a team full time, but I love I love Vin, Tim O., Kwaku, and Derrick. With my relationship with IMPACT, I can have all of them on my project when I need them rather than a full time employee that I only need 25% of the time.

Working as a team we are able to plan out what needs to be done, when, and by whom, but the value that I get from IMPACT and HubSpot is so much more than just their efforts with inbound. Don't get me wrong, inbound has been great and we continue to grow with it but IMPACT brings so much more to the table, I should say IMPACT brings so much more to my brand.
The team that I have on my account goes beyond inboud marketing and helps with strategy, social media tactics, tradeshow preperation and enageing in the event based conversation and so many other aspects of marketing my brand such as value propositions, digital advertising, engagement with key opinion leaders, and customer success stor"
Tim Lynch Vice President, Applango
How We Helped
The Results


During the first three months of our relationship with Applango, we completed the following activities in order to generate the increased traffic, lead generation, and brand awareness.
Website Migration and Optimization:

Our team reviewed the website and migrated it quickly to HubSpot, allowing us to gain insight into user data, habits, and origins. We optimized to help boost conversions immediately and drive users to landing pages.

Game Changing Offer:

Our team at IMPACT knew that gaining an edge in the Salesforce community was important. We reached out to HubSpot to partner on a Sales Survey to help educate the community on the dangers of low adoption and where sales teams really needed help.

Salesforce MVP Outreach:

To boost brand awareness with major players in the Salesforce Community,

we created a whitepaper

based on insights from MVPs. We received great responses, and fostered long lasting relationships that have played a big part in our other campaigns.

New Blog & Consistent Content Creation:

IMPACT designed and built a brand new blog that is fully optimized for search and user experience. We established a content creation plan that started with the identification of keywords and worked with our partners at MediaShower to began writing and publishing 2 search optimized blog articles per week. Previously, Applango wasn't blogging consistently.

Social Media:

During this time, we began growing Applango's social presence to maximize its audience and drive more traffic to the website. We created streams within HubSpot's social inbox that monitored brand and industry-related keywords as well as contacts in the database.
The Way it is Now
By shifting the focus of its content to its persona's pain points and challenges, Applango saw a jump in blog traffic, increasing from less than 100 in August 2015 to 333 views in Sept 2015.
In terms of lead generation, the company received over 700 submissions on its HubSpot Sales Survey and generated more than 1100 leads total through the collaboration with HubSpot. Overall, this gave Applango access to many qualified leads (Salesforce users) it wasn't reaching previously.
With weekly engagement, reach growth efforts, and daily publishing across Twitter, LinkedIn, Google+, and Facebook, Applango also quickly started to see a boost in traffic and leads from social media.
Along with an increase in website traffic from blogging, email marketing, and social media marketing, Applango has greatly benefitted by growing its user base and gaining brand awareness in the Salesforce community.
By targeting several high-profile influencers in the community (such as Francis Pindar, Geraldine Grey, Maria Belli, David Giller, Amanda Bell, and SalesforceAMY) and incorporating their insights on Salesforce and CRM adoption into our offers, we have been able to boost Applango's brand awareness and build beneficial relationships.
Take the guesswork out of your marketing in just one phone call
We respond to requests immediately, so we'll get back to you super fast to set up a time to chat.