About Advanced Data Systems Corporation (ADSC)
Since 1977, ADSC has supplied physicians with state-of-the-art software solutions, training, and support. It is a leading provider of electronic health records (EHR/EMR), practice management solutions, and radiology information system solutions (RIS/PACS) and client base is comprised of physicians and healthcare providers in every medical speciality and practice size
>100%
Organic Search Traffic
200%
Number of Sales Per Month
What We Did...
The first step to making sure ADSC was set up for inbound marketing success was a website redesign. IMPACT wanted to ensure that the site was not only user-friendly for visitors, but also optimized for search engines to help increase traffic.
ADSC's previous SEO company was failing to turn the results they needed to notably increase site traffic. In fact, they were generating less than 30% of ADSC traffic from organic search. IMPACT knew that in order to reach traffic goals, organic traffic had to make-up the majority of overall traffic.
After IMPACT fully optimized the ADSC site for SEO, organic traffic immediately began increasing, and now makes up almost 45% of all website traffic.
Blog Optimization
After the website was redesigned, the next step was optimizing ADSC content and site pages. ADSC had a blog already established, so IMPACT took the existing content and optimized each with keywords for better search engine crawling. Since optimizing the articles and publishing new ones frequently, ADSC has seen a 4435.7% increase in their blog subscribers.
The blog as well as pages throughout the website, were also optimized to include conversion points (calls-to-action and forms) to collect visitor information. This update has lead to a 2450% increase in inbound contacts. This increase helps ADSC to send more relevant content to a larger contact database.
Content Creation Strategy
With newly optimized content ready for prospect consumption, social media and email strategies were created with the goal of generating traffic. Prospects who are actively engaged with website content are more likely to become customers. Working together, these strategies now make up 5.5% of all ADSC site traffic (up from a meager 1% before inbound).
Their content is receipted well by prospects because of its focus on the constant changes within the Healthcare Industry, medical record solutions, and the many pain points of medical professionals. By addressing these changes promptly, ADSC has quickly positioned themselves as a thought leader in the Healthcare Industry, and a trusted resource for information.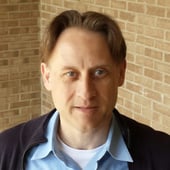 "IMPACT has been instrumental in our company's success. Their ability to provide guidance and expertise for our various marketing programs has led to a substantial increase in sales, as well as positioning us as a thought leader in our industry."
Stephen O'Connor Director of Digital Marketing, ADSC
Results...
The results that ADS has seen from inbound marketing is phenomenal. By redesigning and optimizing the site, IMPACT increased organic traffic to the ADSC site by over 100%. They can now spend less on pay-per-click and other costly marketing efforts and see better results. The increase in traffic has also lead to double the number of sales and an increase in their total revenue by 272%.
One major goal ADSC had when they first began, was to increase in the number of demo requests submitted. To increase this, forms were created and placed on specific pages throughout the site. The pages it was placed on was determined by how far through the funnel a prospect needed to be before they would willingly contact sales.
Since placing the forms and making sure they were easy to fill out, ADSC saw a 40% increase in submission rates for their demo requests.
With inbound marketing techniques, ADSC will be able to continue decreasing their costly traditional marketing methods and continue increasing their sales. Inbound methods like social media and email campaigns have given ADSC a reliable avenue for increasing their reach and nurturing their prospects into customers and evangelists.
Take the guesswork out of your marketing in just one phone call
We respond to requests immediately, so we'll get back to you super fast to set up a time to chat.