About Accelerance
Founded in 2001, Accelerance is a leader in the offshore software development industry. With extensive experience integrating in-house and global outsourced development teams, the Accelerance team has led dramatic cost reductions and time savings for client companies everywhere. Its mission is to break down the boundaries caused by stereotypes and geographic borders, and connect its clients with companies of talented software developers all over the world.
127%
Increase in Organic Search Traffic
What We Did...
With IMPACT's guidance, Accelerance began developing their inbound marketing program with a close relationship to their sales department. Sales funnel stages, metrics, and a method to properly measure those metrics was established in order to measure the effectiveness of inbound campaigns.
Using HubSpot to Track and Measure Success
Using HubSpot, Accelerance could easily track metrics like total traffic, Twitter following, new clients, and blog subscribers to measure how their inbound marketing program is impacting lead generation goals.
By following the trends in these metrics, Accelerance could determine what was or wasn't working in order to minimize wasted time and resources. They could determine types of content that were resonating most (and least) with prospects, what campaigns were helping to improve traffic, and if the time and money spent on marketing was creating a positive impact on end goals overall.
Overall, the team wanted to ensure that their marketing efforts are filling the sales pipeline with enough qualified leads to increase their revenue.
Content Creation
Once there was a method to measure campaign effectiveness, the focus shifted on creating content for the campaigns. Content like blog articles, premium offers, and ebooks were created as driving factors for lead generation. They are what prospects use to make buying decisions and build relationships upon.
Email Marketing & Social Media
Once content was created, the next step was to create social media and email campaigns to get that content in front of prospects. Consistent and strategic posting on social media networks like Twitter, LinkedIn, and Facebook increased Accelerance's reach and site traffic. Since implementing these social campaigns, Accelerance has seen a 813.5% increase in traffic from social media.
Email campaigns were also created for several reasons. It helps to delight current customers, provide new prospects with the educational materials needed to help push them through the funnel, and is a great channel to increase traffic back to the site. Since beginning this strategy, Accelerance has seen a 160% increase in traffic from email campaigns.
Search Engine Optimization
Content creation also relies on optimization best practices to make sure that it's being properly indexed by search engines. All blog posts and site pages had their URLs, titles, subheaders, meta-descriptions, and image alt tags (anything search engines read) optimized around keywords prospects typically search for.
Optimization improves search engine crawling, which in turn helps to increase search ranking. Since optimizing the entire site, Accelerance has seen a 127% boost in organic search traffic. Prospects are now having an easier time finding Accelerance pages in search results, and are becoming known as a trusted resource for outsourcing development information.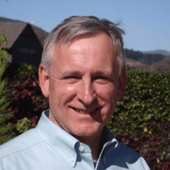 Updating a website isn't easy, but working with IMPACT was a pain free process. Weekly video calls with our team at IMPACT made sure everyone was always on the same page and ultimately gave us an amazing final product. They knew exactly what we needed to do to create a state-of-the-art design along with compelling content that is now helping us attain our lead generation goals. We couldn't be happier!
Steve Mezak CEO, Accelerance
Results...
Inbound efforts including email campaigns, social media strategies, blogging, and premium content offers combined have helped to increase Accelerance traffic by over 173%. These efforts are helping Accelerance reach more prospects and engage with them in a way that is timely, relevant, and personalized. This increase has led directly to achieving one of Accelerance's major marketing goals - more leads in their pipeline.
A full pipeline is great, but it also needed to be filled with the right leads. In order to close more sales, the Accelerance team needs to be pouring their time and resources into meaningful conversations with educated, interested leads, not just any old contacts.
With a 50% close rate, marketing needed to bring in a higher number of sales qualified leads to increase their overall number of customers. Since the redesign and starting an inbound program, Accelerance has seen a 1300% increase in the number of sales qualified leads in their pipeline. This has given Accelerance more opportunities to pass leads to their partners for conversion.
Inbound has provided Accelerance with the opportunity for better lead generation. Their content is reaching the right people, at the right time, through the right channels. This has all led to more valuable sales conversations.
Take the guesswork out of your marketing in just one phone call
We respond to requests immediately, so we'll get back to you super fast to set up a time to chat.