About reQuire
reQuire is the largest real estate release tracking company in the country, with its headquarters in Virginia Beach, VA. reQuire's team of legal, real estate, and technical professionals developed the first web-based release tracking and reporting service to quickly and accurately secure paid-off mortgage notes.Thousands of settlement agents, underwriters, and attornies partner with the company capitalizing on its efficient, cost-effective alternative to the old laborious, inefficient, costly, and stressful practice of lien release management.
The Way it Was
When the team came to us, it had noticed a shift in the industry.
Competitive service providers were starting to utilize inbound marketing in order to gain awareness and generate leads for their business, but reQuire had an outdated website and did not have a reliable way of tracking analytics from it or identifying ROI from online efforts.
The old reQuire website only had a "contact us" page and many ungated resources that were not generating new contacts.
Furthermore, reQuire relied on tradeshows and rented/purchased lists for its email marketing and lead generation efforts. Their previous digital efforts of blogging (limited to the reporting of company news) and email resulted in very little lead generation.
The Pain Points
As a leader in their space, reQuire needed to gain and maintain a competitve advantage by staying on top of online trends in the real estate release tracking industry.
Getting the reQuire services and brand name out into the top territories for sales across the United States was a priority in order to grow market share and hit revenue goals.

They needed to implement an effective and results-focused method of driving leads as soon as possible in order continue growth.
What They Decided to Do
The inbound marketing program was an important shift for the company in order to increase their brand awareness and hit their sales pipeline goals for 2016.
After identifying the potential of it to impact their business intiatives, a full 12-month strategy was put in place which included a website redesign, routine inbound efforts, as well as strategic campaigns designed to generate "quick wins" for the company.

reQuire understood the importance of online marketing in increasing brand awareness and were optimistic that the strategy would help grow their business.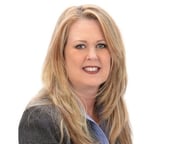 "We knew that we needed a full-blown marketing campaign to push our company forward in the market. We interviewed many agencies before we came across IMPACT. As soon as I talked to Tom and learned what they could do for reQuire through inbound marketing efforts, we were sold and excited to move forward. The folks at IMPACT have proven to be a terrific addition to our objectives in growing our business. They are ahead of schedule for generated leads and have come up with many creative ways to get our name out in the market. "
Linda Aparo Director of Sales and Marketing, reQuire
How We Helped
During the first 5 months of our relationship with reQuire, we completed the following activities to generate the qualified leads needed for sales.
Website Review, Redesign, & Development:

Our team reviewed reQuire's website and created a redesign strategy that would tackle the high priority pages first while simultaneously getting the company ramped up with their inbound activities.

Buyer Persona Interviews & Profiles:

After completing buyer persona interviews, we created full profiles describing our target audience. These profiles identified a clear buyer's journey, in turn helping reQuire as well as our team in our content creaton and SEO efforts.

Conversion Points:

We focused our strategy on low hanging fruit for reQuire's target audience. We created new conversion points thoughout the website to start generating leads quickly which included locally-optimized pages for top territories, pages for specific personas, and landing pages for each service. We ensured that the forms on each page would allow us to distinctly qualify a lead so that automated workflows could be put in place to send good leads straight to sales.

New Blog & Consistent Content Creation:

IMPACT designed and built a brand new blog that is fully-optimized for search and user experience (both on desktop and mobile). We created a content creation plan that started with the identification of keywords and worked with our partners at MediaShower to began writing and publishing two search engine optimized blog articles per week. Previously, reQuire was blogging infrequently and their content was focused on their own company news and updates. By shifting the topics of the articles to focus on their persona's pain points and challenges. we were able to see growth in blog views and subscribers within the first month of publishing.

Social Media:

In order to maximize their audience and build traffic to the website, we began growing reQuire's social presence during this time, as well. We created streams within HubSpot's social inbox that monitored brand and industry related keywords as well as contacts in the database. With weekly engagement, reach growth efforts, and daily publishing across Twitter, LinkedIn, Google+, and Facebook, we quickly started to see a boost in traffic and leads.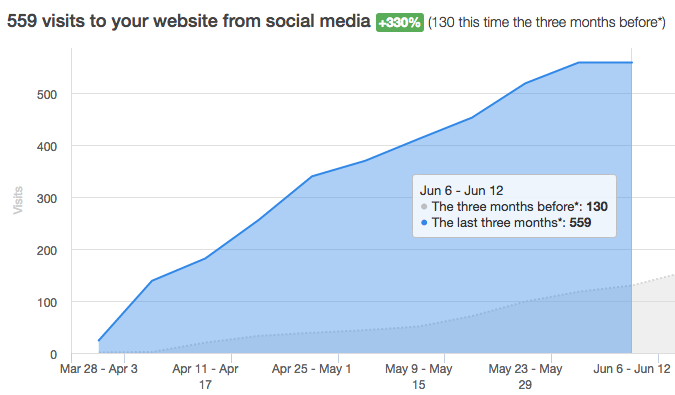 Persona Focused Content Offers:

New locally-focused resources and gated offers for each persona were created and published behind landing pages. These offers had content that spoke directly to the realtor, underwriter etc. to show them the benefits of reQuire's service related to their specific responsibilities.
The Way it is Now
At the end of March 2016, reQuire and IMPACT set a goal to generate 56 sales qualified leads by the end of June 2016.

At the start of our engagement, IMPACT identified the need to grow organic traffic in order to hit our lead generation goals. Right away, we began to see consistent growth in organic traffic due to our content creation efforts and optimization of the new site pages. (traffic graph is below)



(overall traffic since start of program graph)


As landing pages, offers, and blog articles with calls-to-action were published and promoted, contact generation increased month over month. (contacts generated graph below)
On May 20, 2016, with 41 days still remaining in the second quarter, we exceeded our sales qualified leads goal by 10%.
At that point, IMPACT and reQuire decided to focus on our agreed stretch goal for the quarter of 73 sales qualified leads. Hitting our stretch goal for the quarter would allow us to get more sales in the pipeline earlier in the year which will increase the likelihood of repeat sales and revenue growth.
On June 2, 2016, IMPACT was happy to report that the stretch goal of 73 sales qualified leads had been acheived! As we near the end of the quarter, we've continued to see an increase in SQLs and have generated 94 leads for sales, a 29% increase above our stretch goal, and a 68% increase over our original goal!
reQuire and IMPACT collaboratively reviewed the leads to ensure quality and identify any potential repeat customers that would increase average lifetime revenue per lead.
The Results
Along with an increase in sales qualified leads, reQuire has benefited from the inbound program in their Sales department. Working with IMPACT, reQuire was able to identify business and sales goals for the year and quarter along with important objectives to reach these goals.
With weekly and monthly updates from IMPACT, reQuire stayed focused on sales, was able to be more consistent with CRM updates, and was quicker to follow-up with leads.
The inbound program has already exceeded expected lead generation within only the first 5 months of implementation.
Take the guesswork out of your marketing in just one phone call
We respond to requests immediately, so we'll get back to you super fast to set up a time to chat.