About Yottaa
Based out of Boston, Yottaa is a patented cloud-based automation platform that dynamically maximizes web and mobile applications based on individual end-user experience.
What We Did...
Yottaa found themselves in an extremely competitive marketplace. To make sure they stood out, they wanted to create a SaaS site that was unlike any other in its arena. A website redesign was completed and incorporated many elements that were completely unique to Yottaa, offering visitors had an experience there they couldn't find anywhere else.
Optimized User Experience
Yottaa's new SaaS site utilizes their own patented technologies to help prove to prospects that their solutions work. The site loads quickly even with dynamic content and features that would normally compromise site performance on different devices and browsers.
The next step was to develop an inbound marketing strategy and a capable sales funnel to help.
Buyer Personas & Content Strategy
Initially, extensive buyer persona research was done to build out profiles of Yottaa's ideal customers and uncover what they are typically searching / looking for when actively considering a mobile optimization solution. This lengthy process also uncovered competitors, keywords, company roles, types of content that resonate best, and where they get their information from, just to name a few.
IMPACT also completed a full audit of their current content to identify if there were any missed opportunities that could be taken advantage of. With this information, new blog posts or premium offers could then be created to fill in gaps to further a prospect's education and help nurture them through the funnel.
When creating this new content, the copy was tailored around keywords that Yottaa's personas (CIOs and IT professionals) were typically searching. By fully optimizing the pages around these keywords, we boosted the company's search rank helping them to appear earlier and more frequently in their persona's search for information.
Segmentation
At this point, a segmentation of their contact database was done to help both marketing and sales work more efficiently together. Previously, marketing materials were only sent out in bulk. This was efficient, but not necessarily a conversion generator. Since content resonates with each persona differently, it was important to segment the database so that marketing materials could be sent to the right person, providing the best type of education for them, and helping to nurture further down the funnel.
Social Media & Influencer Outreach
One major goal Yottaa had for implementing an inbound marketing program, was to boost their brand visibility and thought leadership. To increase these, influencer outreach strategies and social media campaigns were put in place.
Outreach strategies include guest blogging on sites like Mashable, posting in forums, and reaching out to individual leaders within the industry through social media platforms like Twitter and LinkedIn. Strategies like these have helped to make Yottaa the go-to name for information concerning mobile optimization strategies. Referral traffic from these sites have increased by 34.5% since starting.
Social media has also played a special role in engaging with and reaching new audiences. While Yottaa employs GaggleAmp so their team members can effortlessly maintain active profiles, social media also serves as a a great resource to reach new audience members and get their content shared. Social media has since become the third largest source for website traffic (approximately 8%) to the Yottaa site. Since beginning inbound, social traffic has increased by 453% to date.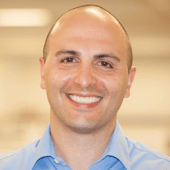 "As a SaaS company, it's critical that our brand and our content be well-defined, clearly-articulated and engaging to both business and technology professionals. IMPACT's knowledge of inbound, outbound, social and SEO strategies, meticulous execution and attention to detail has made them an integral and indispensable part of our demand generation engine."
Ari Weil VP of Product Marketing, Yottaa
Results...
After only five months with IMPACT, Yottaa has already seen noticeable improvements in important metrics that would drive new business, such as traffic and their total number of marketing qualified leads (MQLs).
Overall, Yottaa has seen a 42% increase in traffic from their inbound efforts, including an increase in traffic originating from organic, direct, social, and email sources. In fact, making up 36.8% of their total traffic, organic search is now their largest traffic channel. SEO strategizing for the overall website and blog have increased Yottaa's search-ability increasing their search rankings.
Their inbound marketing efforts have also provided them with the resources needed to drive more traffic to their site, resulting in a 45.2% increase in leads. Creating optimized and relevant blog posts on a consistent basis and promoting them through social media channels have helped to bring new and old prospects back to the site. This information is what helps to educate them to the point where they feel ready to make an educated purchase.
Qualifying Leads
Not all leads are sales qualified. With the increase of leads, a capable system needed to be in place that would make the qualifying process more efficient. Unlike previously, the sales team is now reaching out and having engaging conversations only with prospects who are ready to speak with sales.
To help quickly qualify leads, a bottom-of-the-funnel (BOFU) form was placed on several pages throughout the site. This form is for prospects requesting a direct consultation or an application assessment from Yottaa. Their sales team can immediately reach out to that contact and know full well that they are about ready to make a purchase.
With IMPACT's help driving their new inbound efforts and the redesigning of the website, Yottaa has been receiving approximately 100 qualified leads per month. Also since strategically placing BOFUs on Yottaa pages, IMPACT has helped them to generate 75 submissions in less than two months (that's a 1.5% submission rate per day).
No longer relying heavily on paid efforts, Yottaa has decreased their marketing budget and increased their ROI. Most importantly, inbound has provided them with a sustainable program that will only continue to grow stronger.
Take the guesswork out of your marketing in just one phone call
We respond to requests immediately, so we'll get back to you super fast to set up a time to chat.