ASMR Marketing, Super Bowl Favorites & Flops, and TikTok Possibilities...This Is THE LATEST!
In marketing, we have to be future-focused.
What's the next big tool or tactic? What are consumers going to respond to? What will the competition do next?
Sometimes, I wish we could just make like Marty McFly in Back to the Future and call up Doc Brown, hit 1.21 gigawatts, and head into the future to find out for sure. (Unless, of course, Biff gets in our way.)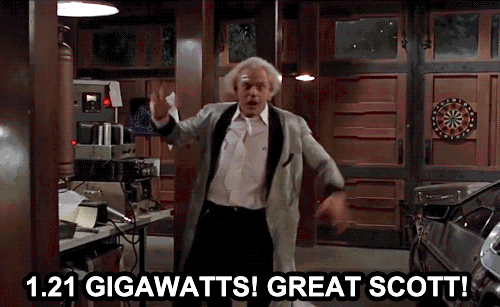 In the last few days, we've gotten a peek at several exciting trends that could reshape the future of digital marketing this year and in the years to come. Luckily, we won't need a DeLorean to explore more, this week. Read on!
🎧
These 4 Brands Are Using ASMR to Highlight Their Product's Sensory Experience Like Never Before
ASMR (or Autonomous Sensory Meridian Response) has been making a splash on YouTube and Instagram in recent years with its claimed ability to bring about a sense of euphoria for some people just through sound -- and brands are starting to take notice! IMPACT Account Executive Nick Bennett shares the scoop on this curious phenomena and four brands that are already using it effectively in their video marketing.
🏈
Who Were the Brand Bowl Winners & Losers?
Another Super Bowl has come and gone and, and while the game may not have been the most exciting, like most years, there was plenty to keep marketers and football fans talking with the commercials. IMPACT's Director of Client Service, Katie Pritchard, recaps some of the big themes marketers need to know as well as shares her picks for favorites and flops.
📱
TikTok Could Be The Next Big Social Media Marketing Platform
According to SensorTower, social media app TikTok ushered in 75 million new users worldwide in December last year alone in a time when most of the big boys are showing declines. While the platform does not currently offer any formal advertising options, the app's engagement has marketers engaged and rightfully so. VP of Client Service Brie Rangel dives into what the big hype is surrounding TikTok and how you can start getting your feet wet with it here.
👀 ... When You're All Ears (& Eyes)
👏

Just Had to Share

This week's Just Had to Share comes from IMPACT Designer Joe Rinaldi.

"Traditionally, the campaigns for presidential branding have been dominated by the timeless theme of red, white, and blue, but for the 2020 election, we're seeing a new class female candidates shaking things up by choosing non-traditional color choices. These choices are meant to tie into the platforms they stand for and symbolize that change is coming and it's really cool to see. Fast Company's article on the topic is really interesting and I love some of the designs the teams are coming up with."

Check out the full article from Fast Company.
📅 Save The Date!
HUG Meet Ups -- TONIGHT ! If you're in Hartford, CT, or Annapolis, MD, tonight's the big night! Hartford is hosting Website Throwdowns and Annapolis, a Critique My Campaign night. Plus, we'll have free food, drinks, and plenty of time to network! Want in on the action? Sign up to participate or attend in Hartford or Annapolis.

Learn How to Make Better Videos In-House This Valentine's Day: The role of video for business is changing quickly. To keep up, brands need to start producing multiple videos per week, in a way that is consistent, authentic, and affordable. But where do you even start? IMPACT and Wipster are teaming up on February 14 to give you the tools to create a winning video strategy from scratch. Register for the webinar.
🔧
Tool Talk
As we're entering a new year, would you find it useful if we shared some insight on marketing tools we've found success with and trust? Asking for a friend.
Hit reply and let me know!