Super Bowl Sneak Peek, Around the LinkedIn Water Cooler, and Bye Bye Ad Blockers...This Is THE LATEST!
Tomorrow's the Super Bowl in the U.S., which means there's a lot of excitement in the air, especially for marketers! The commercials and big brands are as much a part of the game as the half-time show and personally, I can't wait.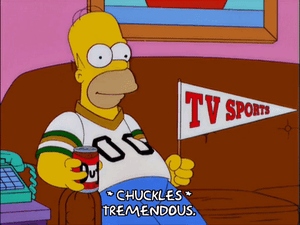 Before you hunker down on the couch with some chips, wings, and maybe that trusty foam finger, here are a few headlines that will surely help your team score a marketing touchdown:
📺
Tons of Super Bowl Commercials Are Already Out & These 4 Are Chock-full of Marketing Lessons
If you're like me, you're watching the Super Bowl tomorrow more to find out which commercials win the "Brand Bowl" than to see if the Pats beat the Rams. There's just always so much to learn from these big-budget wonders; that's why I love the recent trend of many commercials being released early. In this fun round-up, IMPACT's Controller, Eric Choma, shares four of his favorite Super Bowl commercials that have already been leaked online and the awesome marketing lessons that come with them.
🌊
LinkedIn's New "Water Cooler Report" Takes the Busy-work Out of Spotting Trends
LinkedIn isn't just for job hunters anymore. It's become a very popular platform for sharing and consuming content as well. Trying to capitalize on this, LinkedIn has started publishing a monthly "Water Cooler Report," recapping the top ten pieces shared on the platform and offering marketing advice related to them. Needless to say, it's a must-read for marketers. IMPACT's Arielle Gnann dives into what you can expect in the valuable new report, in this article.
❌
An Update From Google is Expected to Break Ad Blockers and Get You Seen!
Yes, you read right! With the proposed update, your ads will have a greater chance of being seen in Google. Because developers will need to recode many of their ad blocker applications, users will most likely not have the scripts running in the background to remove ads on web pages, allowing for your ads to appear. IMPACT Account Supervisor Justine Timoteo shares everything we know so far.
👀 ... When You're All Ears (& Eyes)
🔥

Hot off the Presses!

It is getting harder and harder to get the same results out of our organic efforts. Keyword research was once a relatively simple endeavor where we focused on long-tail keywords and just produced a lot of content. Now, marketers have to relearn how to do keyword research, thanks to massive changes in the SEO landscape. In the all-new SEO playbook, "How to Do Keyword Research: The Ultimate Guide for Digital Marketers in 2019," IMPACT Strategist Stacy Willis shares what you need to know to conquer search engines this year and beyond.
📅 Save The Date!
HUG Meet Ups Next Week! Both the Hartford, CT, and Annapolis, MD, HubSpot User Groups are meeting next week on February 5 and they're all about audience participation and feedback! Hartford is hosting Website Throwdowns and Annapolis, a Critique My Campaign night. Plus, we'll have free food, drinks, and plenty of time to network! Want in on the action? Sign up to participate or attend in Hartford or Annapolis.

Learn How to Make Better Videos In-House This Valentine's Day: The role of video for business is changing quickly. To keep up, brands need to start producing multiple videos per week, in a way that is consistent, authentic, and affordable. But where do you even start? IMPACT and Wipster are teaming up on February 14 to give you the tools to create a winning video strategy from scratch. Register for the webinar.
🎉

Weekend Nonsense: Soup or Bowl?

Something you may not know about me is that I love a good pun (or a terrible pun, as most puns inherently are).

Since it's Super Bowl weekend, the one in this clip -- from my favorite sitcoms growing up, Boy Meets World -- has had me laughing and knee-slapping to myself for days: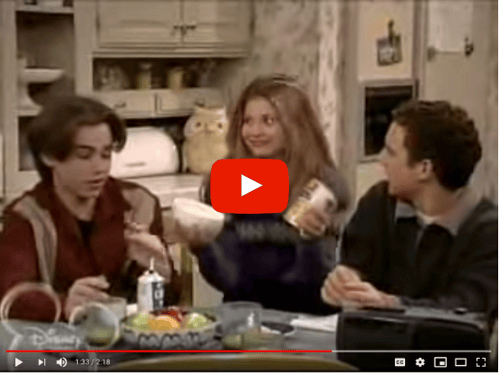 See you next week!