How to apply for the coronavirus Paycheck Protection Program, 6 ways you're tanking your content strategy, Google's $320 million gift to SMBs during coronavirus ...this is THE LATEST!
🔥 Hot off the presses




🌎Digital Sales & Marketing Day — a virtual event that will empower you and your business to thrive during these uncertain times — is happening THIS UPCOMING MONDAY. Will I see you there? (Psst! You can still get your ticket for $39 with the code "LIZ" rather than paying full price. You're welcome.)
You know what's hard? Being creative and open and honest when you really don't want to. To write words and affect positive change when all you want to do is curl up in a ball and block out the world.
Typically, I do a pretty good job of masking these feelings.
When someone gets too close, I'll smooth out the rough emotional edges with pointed sarcasm or deflective humor. Or I'll throw up a photo like this one from a hike I took earlier this week...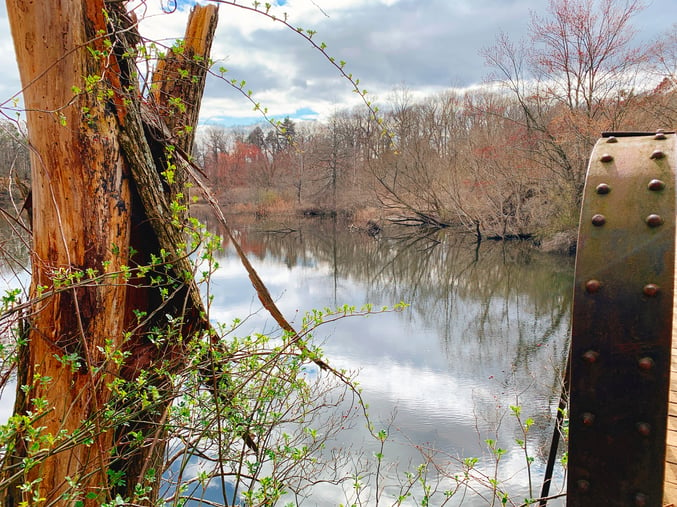 ...to make it seem as if I'm Living My Best Life™ even though the world is on fire and the emotional hits just keep on coming.
Why am I talking about my unimpeachable status as the Grand High Priestess of Emotional Deflection? Well, I've always committed myself to being 100% honest with all of you in this newsletter. Sometimes a little too honest, heh. (Remember New Year's?)
And I almost broke that promise with this issue.
You see, I spent a good portion of last night and this morning trying to craft today's letter — and the results were absolutely atrocious.
I wanted to inspire. I wanted to be creative and open and affect positive change. But every time I put virtual pen to paper, all of the beautiful words rang hollow. Like a shiny coat of paint that looks like liquid bliss in the can, but still does a poor job of covering up the splinters and fractures.
Finally, it dawned on me as I was talking with Kristen this morning that a lot of us do this. We wake up, we plaster on the smile, and move about the world as if it's a sin to sometimes admit the truths hidden behind our well-fortified walls.
I think it's particularly important, however, in times like this to stop doing that. I believe it's OK to admit fear, anger, self-doubt, crippling exhaustion, and all of those little emotional gremlins that lurk around the edges.
I also believe it's OK to express those types of emotions in your content — especially right now, when it almost feels like a lie of omission to not acknowledge the moment that we're all in.
We're living and working and leading and marketing and selling in a time when many of us are only experiencing human interactions within the confines of a virtual Zoom window.
More than ever, so many of us — including your ideal buyers — are craving genuine connection.
To feel the light of being seen.
So, now is the time for compassion and building lasting relationships, not obfuscation and false platitudes. Now is the time when our commitment to building trust in our respective industries will be put to the test.
How will you measure up?
👉 "How do we apply for the Paycheck Protection Program for our company, and what are all of the required documents we'll need?" (
2-minute read
)
The Coronavirus Aid, Relief, and Economic Security Act (CARES Act) is the largest stimulus package ever signed in U.S. history. Earlier this week, we recapped what this bill means for small businesses, how to know if your business qualifies for the Paycheck Protection Program, and how you should plan to take advantage of it. This article from IMPACT CEO and founder Bob Ruffolo breaks down what you need to know about the Paycheck Protection Program application process so you can protect your business.
👉 "Our content strategy isn't generating the results we expected — what are we doing wrong?" (10-minute read)
For marketers, sales leaders, and CEOs of companies who are working feverishly to get their share of the pie, nailing your content marketing strategy is key to the future growth of your company. Unfortunately, thousands of companies get it wrong, month after month. So, how do you know you're tanking your content marketing strategy and what can you do to fix it? This deep-dive from IMPACT Digital Sales and Marketing Advisor Melissa Prickett outlines the six most common root causes of failing content strategies, as well as a plan to turn things around.
💬 You asked, we answered
🌎 "How can we train our marketing and sales teams to thrive in this new video-first, virtual world?" (Here's how)
From changing the way you communicate with customers to how to deliver your services, shifting to a virtual way of doing business can be daunting. Get the proven strategies and expert guidance your company needs to thrive in any economic climate.
👉 "How is Google helping out SMBs during the coronavirus pandemic, and what do we need to know about the $320 million in ad credits being offered?" (2-minute read)
Last week, Google and Alphabet CEO Sundar Pichai announced plans to help small to mid-sized businesses during the coronavirus pandemic. Specifically, this help from Google will come in the form of $320 million in Google Ads credits to help eligible SMBs reach their target audiences. But which businesses are eligible for these credits, and how else is Google empowering companies to weather this storm? In this article from IMPACT VP of Marketing Vin Gaeta, you'll learn everything you need to know about the $320 million Google is offering up in credits, as well as other ways the search giant is trying to make a difference.
💬 You asked, we answered
🎧 Latest shows and podcasts
⚠️ Resources from our pals at Petra
Not only do we coach our own clients, we have our own coaches at IMPACT, as well — the incredible and inspiring team at Petra, whose sole goal is to help businesses and entrepreneurs thrive.
In response to coronavirus, Petra has put together this fantastic resource center for businesses trying to make it through these uncertain times, including webinars, articles, and other valuable insights.
🌶️ Hot topics in Elite
IMPACT Elite is our exclusive Facebook group for the brightest minds in digital sales and marketing, with almost 6,000 members.
Here are the conversations you should be checking out:
🚿 Weeklong nonsense
With everything going on in the world, you now get nonsense in every single issue of THE LATEST...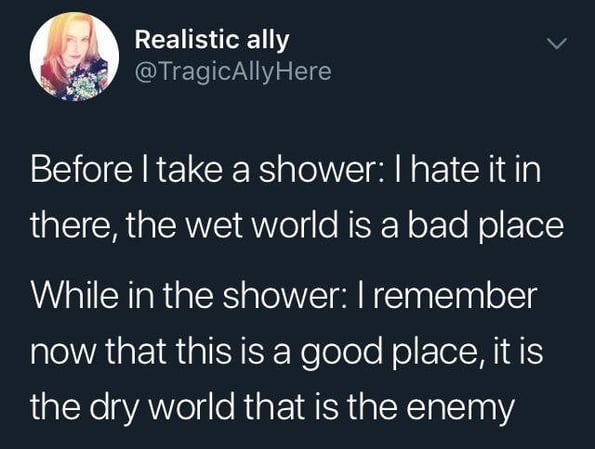 Quite literally me at 5:45 a.m. and then 6 a.m. this very morning.
Later, squares!