Google's massive May core update (what you need to know), most marketers say they won't attend an in-person 2020 conference, and how to grow your YouTube following with a multi-channel network ...this is THE LATEST!
🔥 Hot off the presses




🎉 Social distancing doesn't have to stop your event. Now is the time to go virtual. Let our experts help guide you through shifting your in-person event strategy to host industry-leading virtual events that drive sales, engage customers, and build your community. Learn more about our virtual event strategy service.
Every two weeks, I have a one-on-one with my boss — and one of my favorite humans — IMPACT VP of Marketing Vin Gaeta. We talk about what I'm working on, what my top tasks are, any challenges or impediments I foresee for myself or my team, and so on.
We had one of those meetings yesterday, and I told him:
"I don't know what's wrong with me. On the one hand, I feel more plugged in, energized, and focused. I feel more positive. On the other hand, there's some part of me that's only surviving. I'm somehow optimistic, but also only barely keeping my head above water and sticking to my routines.
I don't understand. How am I happy and forward-thinking, but empty and static at the same time? I feel like I'm living two lives in one body."
Then tonight, at the recommendation of a friend, I watched the recording of a live stream from about a week ago of a virtual table reading of American playwright and screenwriter Neil LaBute's The Shape of Things, benefitting The Actors Fund:
Note that this play features adult language.
Thirty seconds after the play concluded, I realized that this is what I had been missing. And by "this," I mean the purity of experiencing something so fresh and new and emotionally inspiring. Its absence was what had caused part of me to wilt and, ultimately, disconnect from the part of me that was still optimistic.
You see, I've spent more than two months cloaking myself in comfort — as many of you likely have. Comfortable routines. Comfortable songs. Comfortable movies and shows I had seen a thousand times before. Comfortable reminders of the world before now.
As if clinging to "the known" was the only thing that would get me through this.
Instead, I realized tonight that when you cling to what is comfortable for too long, it will, inevitably, go stale.
Even as many of us look toward promises of being able to see friends, family, and coworkers again in person, I urge you all to find new ways to be inspired, surprised, and moved. You don't need to wait.
You'll be amazed how such a seemingly insignificant spark can bring you back to life just when you need it most.
And now, here's THE LATEST...
👉 "I know Google made a massive core update this month, but what do I need to know about it and how we will be impacted by it?" (3-minute read
)
When Google launches "core" updates, we can usually see an obvious trend within the first few days. Certain niches or SEO strategies will be impacted, while the majority of websites will remain steady with little-to-no immediate impact. This update seems a little different. This isn't another "medic" update or even a quasi-medic fix like last September; this update appears to be reasonably wide-reaching. In this article from IMPACT Digital Beat Reporter Dylan Lepak, learn everything you need to know about Google's massive May core update, what it means for your rankings, and why this wasn't the usual update.
💬 You asked, we answered
👉 "Wait, 66% of marketers say they won't attend live conferences this year? Is that true of non-marketers? What do we need to know from this new data?" (3-minute read)
New survey data published this week by MarTech Today paints a pretty bleak picture about what conference attendance will look like for the remainder of 2020, without a coronavirus vaccine available. For instance, only four in 10 marketers say they'll attend a live event in 2020. I think we can all agree that it's highly unlikely that marketers are the only ones feeling this way. In this article from yours truly, get the inside scoop on exactly what every digital marketer, business leader, and event planner needs to know about this new conference attendance survey data, how it should impact your event strategy, and how to proceed if you want to take your live event virtual.
💬 You asked, we answered
👉 "How can we grow our YouTube following with a multi-channel network strategy?" (5-minute read)
From businesses doing video marketing on YouTube to full-time creators, having a multi-channel network to support your efforts could help you expand your reach, tailor your content, and monetize your platform. It works with YouTubers all over the world, providing tools to help them grow and optimize their content. In this exclusive interview with mediacube VP of Talent Acquisition Victoria Komiakova, learn why multi-channel networks are so advantageous for YouTube publishers, and how to leverage the strategy for your brand.
💬 You asked, we answered
🎧

Latest shows and podcasts
🌶️ Hot topics in Elite
IMPACT Elite is our exclusive Facebook group for the brightest minds in digital sales and marketing. Here's the discussion that's caught my eye:
📆 Marketing events you need to know
😜 Weeklong nonsense
With everything going on in the world, you now get nonsense in every single issue of THE LATEST...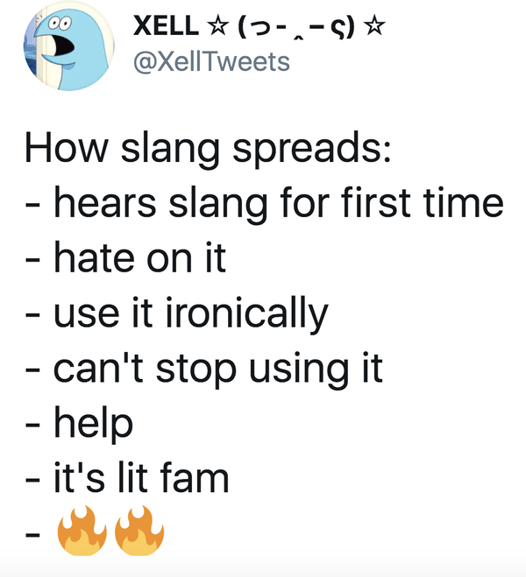 A rose by any other name would be just as lit, fam. 🌹
Talk to y'all later!