Top Facebook Ads problems for marketers, how to increase close rates and speed up your sales cycle, and questions to ask an inbound agency before hiring them ...this is THE LATEST!
🔥 Hot off the presses


✍️ I'm speaking at our

Virtual Selling Summit on

June 23. Be there. What am I talking about? So glad you asked!

Well,

in under 30 minutes, you'll unlock the only strategic content planning processes and tools you'll ever need to prepare for (and/or create) the revenue-generating content and videos you need to close more deals faster. Check out the full agenda and get your ticket!
Whether we're talking about friends, romance, family, or agency partners, we all value different qualities more than others, based on our own unique set of experiences and core values.
Personally, as I've gotten older, I've realized that it's kindness I value in those I choose to bring into my life — friends, friends who become family, romantic partners, and so on — more than anything else.
That being said, when it comes to kindness, we can't truly be kind to others until we learn to be kind to ourselves, right?
Still, I don't think I'm being unkind toward myself to point out that, when I was a baby, I looked like an overly happy small Italian man who wants desperately to feed you pasta: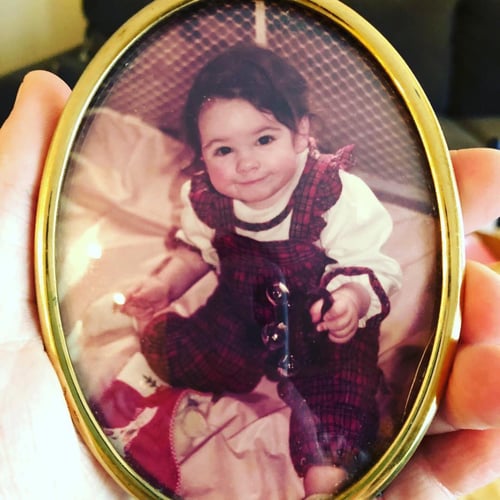 That's just stating fact. 🍝
👉 "OK, we want to be making money from our Facebook Ads, so what are the most common problems marketers experience, and how do we avoid them?" (7-minute read
)
Many people think Facebook Ads are a silver bullet for their digital marketing, but frankly they're not. Way too many times, our epic paid media team has had conversations with businesses that say, "We need to do something, anything really, to save our business / increase our cash flow / sell more event tickets / insert your own business need here — so let's try Facebook Ads. I've heard that works." Unfortunately, there are a number of reasons why these well meaning businesses end up seeing lackluster results. In this experience-backed article from IMPACT's resident Facebook Ads wizard, Ali Parmelee, you'll discover the top six problems marketers see with Facebook Ads, and how to fix or avoid them.
💬 You asked, we answered
👉 "We need to earn as much revenue as possible right now, so how can sales pros immediately increase their close rates and speed up the sales cycle?" (8-minute read)
If you're asking yourself right now how to close more deals faster, you're asking yourself the right question, but you may be looking for the answer in the wrong places. You see, when it comes to speeding up your sales cycle, it's pretty simple. The faster you can build trust with your prospects and buyers, the more sales you'll close — and the less time you'll spend answering the same questions about your products and services, over and over again. In this article from IMPACT Digital Sales and Marketing Coach Eric Dunn, uncover the five questions you need to answer to close more deals faster, as well as the exact steps you need to take to speed up your sales cycle.
💬 You asked, we answered
👉 "We're looking for the RIGHT inbound agency partner for our company — what questions should we ask agencies, so we're sure we make the best choice?" (7-minute read)
So much of choosing the right inbound marketing agency for your company comes down to your ability to know exactly what you need for yourself first, before you start vetting partners and asking questions. However, once you understand how and where you need the most help, there are certain questions we know (from experience) that will make sure you end up with the right agency. Because, to be honest, there's a good chance it may not be us. In this article from IMPACT Director of Client Success Dia Vavruska, learn the six questions you must ask a prospective inbound marketing agency partner before you sign any proposal they put in front of you.
💥 Everyone is saying you can't break sales records in the wake of COVID-19. Guess what? They're wrong. (Find out how.)
Learn more from Marcus Sheridan☝️
The last few months have been tough on businesses. As the economy came to screeching halt, you may have missed your March targets. Then April's and May's. (Say, how's June looking?) Now, you're likely worried about what the rest of 2020 holds. It doesn't have to be this way. You can still have a record-breaking 2020.
Learn how at the Virtual Selling Summit on June 23.
🎧 Latest shows and podcasts
🌶️ Hot topics in Elite
IMPACT Elite is our exclusive Facebook group for the brightest minds in digital sales and marketing. Here's the discussion that's caught my eye:
📆 Marketing events you need to know
😴 Weeklong nonsense
With everything going on in the world, you now get nonsense in every single issue of THE LATEST...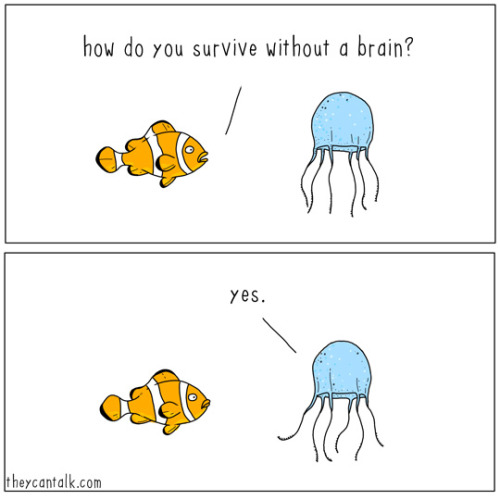 After this week, I am the jellyfish.
Be kind to each other this weekend! ❤️