COVID-19 impact on podcasting trends, why role-playing is so essential for training and development, and the 8 video sales call best practices you need to know ...this is THE LATEST!
🔥 Hot off the presses


👋 LATEST SUBSCRIBER EXCLUSIVE: Our

Virtual Selling Summit is on

June 23. Use promo code "LATEST" to get your ticket for only $39 — a $160 savings! Seriously, what are you waiting for? Check out the agenda, snag your ticket at that ridiculously low cost, and

I'll see you on the 23rd!

I just got home from another full day of filming for my super secret IMPACT+ project, with my No. 1 hype man and video producer, Alex Winter — oh, and a little late afternoon co-star support from IMPACT Paid Media Specialist Daniel T. Baum. (All will be revealed soon, I promise!)
I would be lying if I said I wasn't feeling completely wiped after today — fulfilled and excited as I may about the end product of what we're working on. But it gets especially tricky toward the end of a long shoot day, because I mess up a little more than usual, once I start fading.
After I got home tonight, I tried to find sympathy with IMPACT Community and Events Manager (and podcast trends guru) Connor DeLaney but, apparently, that was a rookie mistake on my part:
Thanks, Connor. Your support means so much. 😒
Anyway, here's THE LATEST...
👉 "Why do we need to include role-playing as part of our professional development and training?" (6-minute read
)
Role-playing gets a bad rap. To many, the very word conjures up images of improv theatre or awkward team-building exercises in high school. But, when you think about it, why wouldn't you want to practice for an important conversation or meeting? After all, we all do it in the bathroom mirror, right? Role-playing takes your rehearsal out of the bathroom and adds additional elements of realism, while still providing a low-stakes trial run. In this interview with IMPACT CLO Chris Duprey, you'll learn that, when implemented well, role-playing can be an invaluable tool for growth for professionals of all types, as well as tips on how to do it right, no matter your job title.
💬 You asked, we answered
👉 "We already dabble in podcasting or are thinking about doing so — what do we need to know about how COVID-19 has influenced podcast listening trends?" (4-minute read)
The coronavirus pandemic has led to significant changes in the day to day routines of billions of people. Staying at home is the new norm, buying decisions have moved almost exclusively online, and even the way we consume content has shifted — and that includes how and when podcast listeners tune into their favorite shows. So, what do marketers need to know about how COVID-19 has influenced podcast listenership? In this article from IMPACT Community and Events Manager Connor DeLaney, get the inside scoop on the totally surprising data around how the pandemic has changed podcast consumption habits and behavior.
💬 You asked, we answered
👉 "OK, we need to seriously level-up our video sales call game, so we can close more deals — what best practices do we need to know?" (5-minute read)
If you're in a sales role, you're under more pressure, as virtual selling practices (like video sales calls and demos) have become the norm, since face-to-face sales appointments are no longer an option, due to COVID-19. As a result, your video call performance, atmosphere, and appearance are under a much higher level of scrutiny, since you're typically talking to prospects whose money you would like to earn in exchange for goods and services from your company. So, what do you do? Well, friends, I can tell you — read this article by yours truly, in which I dive into the top eight video sales call best practices you need to commit to memory before your next sales call.
💬 You asked, we answered
💥 HubSpot Chief Customer Officer Yamini Rangan is keynoting at our Virtual Selling Summit on June 23. (See the full agenda!)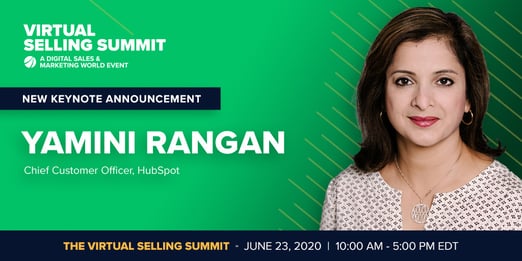 Learn more about the Virtual Selling Summit on June 23.
And don't forget to use code "LATEST" to get your ticket for only $39!
🎧 Latest shows and podcasts
🌶️ Hot topics in Elite
IMPACT Elite is our exclusive Facebook group for the brightest minds in digital sales and marketing. Here's the discussion that's caught my eye:
📆 Marketing events you need to know
📛 Weeklong nonsense
With everything going on in the world, you now get nonsense in every single issue of THE LATEST...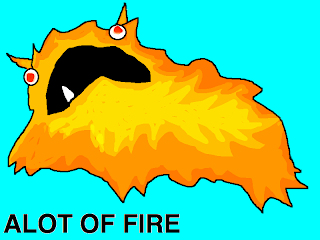 ALOT vs. a lot — The Big 5 comparison article you never knew you needed.
("Wait, what's The Big 5?")
Happy Tuesday!