How to improve website performance (and boost rankings), new Vidyard report underscores necessity for video in sales, and the best Salesforce to HubSpot CRM migration tools ...this is THE LATEST!
🔥 Hot off the presses




✍️ Get rid of writer's block FOREVER in under 90 minutes with my new IMPACT+ course! I built this entire course to make your lives easier by, once and for all, unsucking the content creation process — including how to plan a piece of content, how to write an introduction, how to take any blog from zero to hero, and how to write a conclusion. Get a sneak preview of the course here and then dive into it here. (Pro membership required.)
Here's the thing about priding yourself on penning an email newsletter that is emotionally honest. You have to pony up in certain moments, get a little "Victorian trashy," and, you know... show a little "emotional ankle."
This issue will be one of those moments. But in a petty way.
You see, tonight, I am writing this issue of THE LATEST while sitting on the floor of my dusty balcony...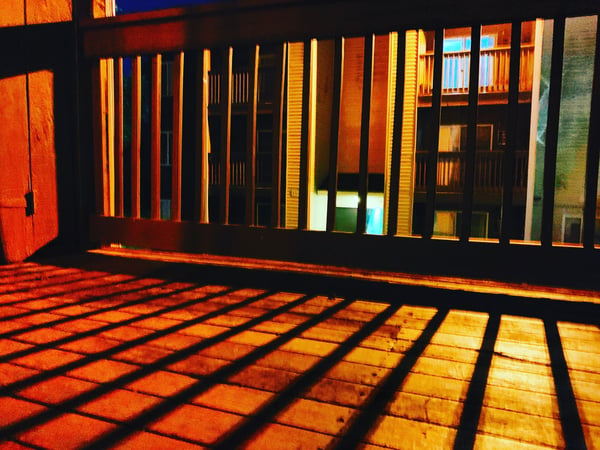 ...a balcony, mind you, that still has no furniture. Even though I've lived here for over five months. But you know what I do have?
Carrot cake. I have carrot cake. My favorite kind of cake.
And I am eating it right now, with reckless abandon, in my pajamas, while shamelessly singing along to The Bangles. (This relatively unknown — but addictive — jam of theirs gives me life... and I've listened to it no fewer than five times in the past hour. Including right now.)
Why? Tropical storm Isaias ruined all of my best laid plans. Rude.
For example, IMPACT Director of Video Production (and the other half of my brain) Alex Winter and I were supposed to spend today filming videos for IMPACT. Unfortunately, we couldn't, due to the constant sirens and loud wind outside. That said, our unexpected gift of time allowed us to plow through a pile of dense scripting and have deep, creative discussions we would not have otherwise had.
Then I came home to an empty, dark apartment. With no power.
That's when I became petty and pouty. I was no longer Liz, the adult. I was Liz, the child, whose first word was "no." (True story.) I had work to do, you know? Like, I needed to write this newsletter! Alas, I was stuck. Powerless, literally and figuratively.
For a second, I embraced a fever dream delusion of being a human who can "lean in" to a technology-less evening and just... read a book by scented Yankee Candle-light. And I did that... for about five minutes.
Then, I got annoyed and chucked the book to the side.
So, I walked down the street to a place that still had power and got my slice of cake. Afterward, I came home and put on pajamas, determined to just accept my fate. And then, as I put the first bite of cake to my mouth... the power came roaring back on.
I swore a lot in that moment.
I have no fortune cookie moral to wrap this all up or a quippy tie-in to using video in the sales process. Instead, tonight, I'm just a girl, sitting on her balcony in pajamas, trying to eat her cake in peace. We've all been there, right? Those moments where the mature part of us knows everything will be better in the morning. Still, we know we just need a night to... well, stew.
So, for tonight, y'all are are going to have to be OK with this Liz. The Liz who makes up for what she lacks in outdoor furniture with unnecessary baked goods.
And now, here's THE LATEST...
👉 "How does Vidyard and Demand Metric's new research data support the importance of using video in the sales process, thanks to COVID-19?" (5-minute read)
At IMPACT, we've been preaching the gospel of using video for your sales and marketing efforts for years. But, it wasn't until COVID-19, that many companies were finally forced to hop on the video train. Here's the deal, folks. Given all of the uncertainty we're facing right now — with volatile global economic circumstances and no end in sight — don't let fear be the reason you don't maximize your sales and revenue potential with video. But if you're still on the fence, this article from yours truly about Vidyard's recent research study will prove to you, once and for all, why you absolutely must start using video in the sales process.
👉 "We're thinking about migrating from Salesforce to the HubSpot CRM, what migration tools exist?" (6-minute read)
So, you are ready to start planning out your migration journey from Salesforce to HubSpot CRM and Sales Hub. This is usually the stage where you feel overwhelmed and have a giant list of things to do. If you are about to go through something this cumbersome, you'll want to do some digging into tools that can make your life easier and allow you to work smarter, not harder. In this article from rockstar IMPACT HubSpot Trainer Joe Bachir, get the inside scoop on the six essential Salesforce to HubSpot CRM migration tools you need to consider for your potential move.
💬 You asked, we answered
👉 "How can we improve our website performance so our content and site pages can rank better?" (5-minute read)
When you don't look after your website performance and site speed, you run the risk of you site loosing traffic from those customers who may have referred your website to others. In this day, seconds make the difference. You can no longer allow your website to be bogged down by unoptimized images and files. Your users expect your web pages to load fast, and they won't stick around if they don't. Don't fret, though! IMPACT Creative Lead (and CRO unicorn) Christine Austin is here to save the day with her four top tips and tricks for improving your site performance and speed.
💬 You asked, we answered
🎒 Go back to school with IMPACT+
We've all got a lot of spare time at home now, so put it to good use! Yes, you need a free IMPACT+ account to access these, but you won't regret it:
🌶️ Hot topics in Elite
IMPACT Elite is our exclusive Facebook group for the brightest minds in digital sales and marketing. Here's the discussion that caught my eye:
😒 Weeklong nonsense
With everything going on in the world, you now get nonsense in every single issue of THE LATEST...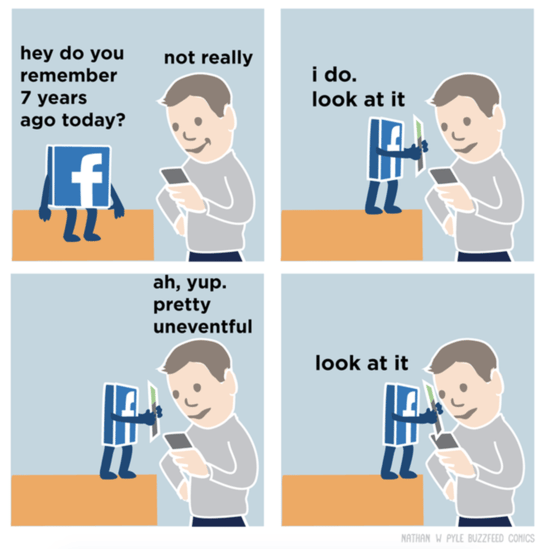 Seven years ago, I had terrible taste in music. And a bad haircut.
Talk to y'all later!