What your 2021 content strategy needs, 9 keys to the perfect landing page, and how to create sales enablement content your sales team adores ...this is THE LATEST!
📰

Extra, extra! Read all about it!




🎟️ Prices go up to for HubSpot Training Day to $199 on Friday! If you use my code, KRISTENHASFRIENDSTOO, you'll get yours for $49 (50% off current early-bird rates)! Whether you're a digital marketer, content manager, sales pro, or business leader, there's something for you at HubSpot Training Day ...even if you don't use HubSpot!
👋 Kristen here!
While Liz is enjoying some time off, I'm back to deliver you THE LATEST!
As you can probably tell from Liz and Stephanie, the marketing team here at IMPACT are big fans of fall!
I'm a tried and true New Englander and lover of all things autumnal. 🍁
This weekend, I, along with the rest of the state of Connecticut, did one of the most autumn filled activities there is. I went Apple Picking! 🍎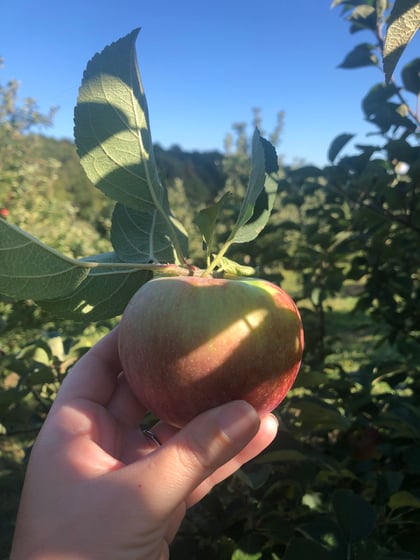 I love my annual apple picking trip. What's better than hunting for the perfect tree and plucking those juicy apples?
The only problem is, I never have a plan as to what to do with the 10 pounds of apples I now I have in my kitchen. I mean, they look great neatly arranged in a bowl on my counter, but can I really eat 10 pounds of apples?!
So, I'm putting it out there now, if you've got apple recipes send them my way! I've got plenty of raw material to work with.
Before I continue turning this into a Food Network newsletter, here's The Latest!
✍️ "What should I include in my 2021 content strategy?" (11-minute read)
Let's face it, all of our content plans for 2020 went out the window back in March. Now, as we're looking ahead to 2021, how can content managers plan for the new year when the world is still turned upside down? In this tactical article from IMPACT Content Trainer Jen Barrell, learn what you can learn from 2020 and exactly what your 2021 content strategy should include.
🤔
You asked, we answered
💻 "How to I build an effective landing page?" (3-minute read)
Landing pages are often the front-door to your website. They can make or break your campaigns in terms of actually converting a visitor into a paying customer. So, how do you build an effective landing page that drives leads and conversions? In this tip-filled article from IMPACT's Ruby on Rails Developer, Steve Polito, get the 9 key features of an effective landing page.
🤔 You asked, we answered
📈 "How do I create sales enablement content my sales team will actually love?" (8-minute read)
In order to create sales enablement content that your sales team will truly adore, there's likely a bigger problem that needs addressing. When your sales and marketing teams aren't working in collaboration, the resulting sales enablement content will never do what you need it to. In this experienced-backed article from Liz Moorehead, find out the keys to finally bringing your sales and marketing teams together to create killer sales enablement content.
🤔 You asked, we answered
🎬 See y'all at Vidyard's Fast Forward on October 7?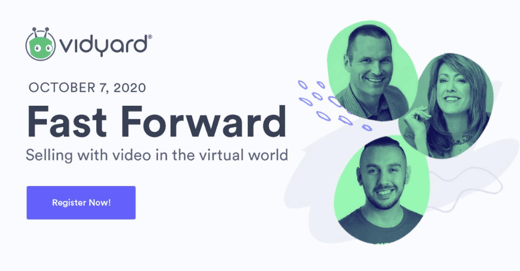 The sales world is changing. Are you?
Learn how to adapt your sales strategies using video to thrive in a digital-first sales landscape. Vidyard's favorite sales experts (including our own Marcus Sheridan!) will share proven tactics to make connections, get better response rates, push deals to close, and retain customers. Be there, it's FREE.
🎒 Go back to school with IMPACT+
Our new revamped business tools are live!
This update brings not only a fresh design, but also new functionality. If you go to the left hand side of your IMPACT+ dashboard, you will see Priorities and Strategic Plan, which is where all the new tools live:
You can now create a planning period.
You can also assign team members priorities and assignments from our playbooks.
We've also updated the scorecard interface and functionality.
Yes, you need an IMPACT+ account to access these, but you won't regret it.
🌶️ Hot topics in Elite
IMPACT Elite is our exclusive Facebook group for the brightest minds in digital sales and marketing. Here's the latest discussion that caught my eye:
⏰ In case you missed it...
A few of my hand-selected, personal favorites from the IMPACT archives...
🌎 Weeklong nonsense
With everything going on in the world, you now get nonsense in every single issue of THE LATEST...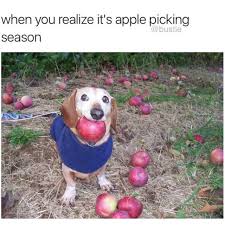 Me on Saturday.