7 SEO strategy mistakes that are killing your rankings, the DIY They Ask, You Answer implementation plan you need, and the 6 most costly problems on your business website ...this is THE LATEST!
📰

Extra, extra! Read all about it!




🎟️Prices go up to $199 for HubSpot Training Day TONIGHT at midnight! But I'll hook you up with my code, CONNOR, so you get yours for just $49 (I keep it simple)! It doesn't matter if you're a digital marketer, content manager, sales pro, or business leader, or if you don't use HubSpot at all... there's something for you at HubSpot Training Day!
It's Connor, back with a takeover of THE LATEST!
Earlier this week, I gave a virtual presentation to a group of students about the difference between Academic and Professional writing.
What does that mean?
Well, I started off highlighting some of the basic things like not having to write every piece of content like a 5-paragraph essay or always following MLA or APA formatting (thank goodness, am I right?).
They, of course, agreed with that making sense, but what caught them most off guard was I argued that 95% of what makes up academic and professional writing is the same!
There are foundational elements to all the writing we do. Grammar, punctuation, flow, i before e except after c, etc. etc.
So what makes up the other 5%, you ask? Audience.
Here's the example I shared with them:
"If you write a book report, you are writing that report for an artificial audience. In reality, you are writing it for one person: your teacher.
On the other hand, when you write an article about critical mistakes in your SEO strategy, you are writing to real people who are going to take what you have to say and try to implement it because they want to fix a problem they have."
This likely doesn't come as a surprise to many of you, but to this group of young professionals about to enter the workforce, it connected the dots.
I went on to share the power of adding a flare of personality to your writing and how that can make your content infinitely more relatable for the audience, something you see very often here in THE LATEST from your usual host, Liz Moorehead.
The last bit of insight I shared was the one I felt the most passionate about.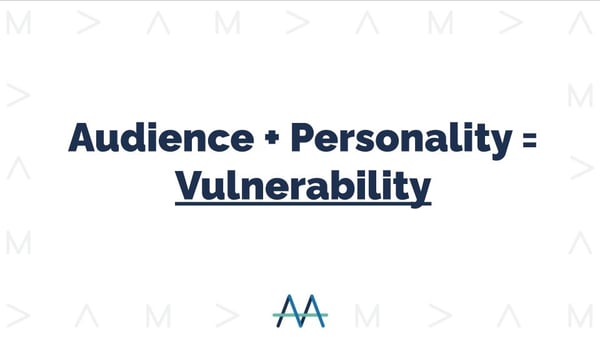 Audience + Personality = Vulnerability
When you are writing to an audience and using your personality, it requires you to be vulnerable. It's a daunting ask for anyone to make and one of the biggest challenges anyone who writes content must face.
So I challenge you to embrace that vulnerability. It won't always be fun, but it will put you on the path to becoming a great writer and a great content creator.
Anyways... here's THE LATEST!
🔍 "What SEO strategy mistakes should I look out for?" (

8-minute read

)
When it comes to search engine optimization, it feels like you have to constantly be changing and updating your strategies to keep up with the ever-changing algorithms. That doesn't mean you can ignore the fundamentals of strong search engine optimization. That's why IMPACT Director of Operations Kaitlyn Petro put together the top 7 SEO strategy mistakes she sees that are killing your search rankings..
🤔 You asked, we answered
🚧 "Can I do They Ask, You Answer on my own?" (

14-minute read

)
When it comes to implementing They Ask, You Answer, we write tons of content designed to help you get started and find success. But we knew we could take it one step further. In this step-by-step guide, Revenue and Features Editor John Becker walks you through the 12-month strategy you need for implementing They Ask, You Answer into your organization, DIY style.
🤔 You asked, we answered
💻 "Why is my website not delivering the results I want?" (12-minute read)
We all know that your website is supposed to be your never-sleeping, no days off salesperson. But what happens when you have a website that doesn't seem to be working for you at all? Your beloved Liz Moorehead has the answer with the top six signs that your website is truly broken as well as the specific actions that you need to take ASAP in order to get it back on track.
🤔 You asked, we answered
💰 Want to 2x your cash flow and 10x the value of your business?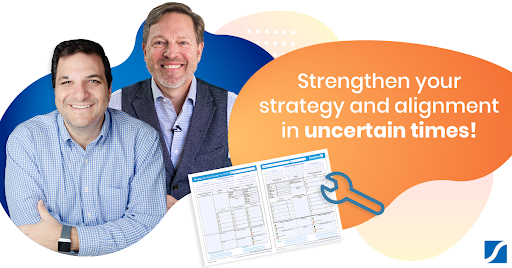 It's time to reduce the drama, get aligned, and scale your business.
Discover the 4 secrets that have helped over 70,000 companies turn chaos into profit and scale up their business with ease. On Tuesday, October 13th, Verne Harnish, author of Scaling Up, will be partnering with Daniel Marcos, CEO of Growth Institute, will share all the tried and true practices they have learned after years of coaching business leaders on how to grow their businesses. Even better, it's absolutely FREE!.
🎒 Go back to school with IMPACT+
I just launched a new course!
Managing Your Reputation and Reviews in Today's Marketplace is a course designed to help you actively manage your online reputation, while leveraging the power of online reviews to drive qualified leads into the sales process.
Yes, you need an IMPACT+ account to access the course, but you won't regret it and hey, maybe you will learn a thing or two.
🌶️ Hot topics in Elite
IMPACT Elite is our exclusive Facebook group for the brightest minds in digital sales and marketing. Here's the latest discussion that caught my eye:
⏰ In case you missed it...
A few of my hand-selected, personal favorites from the IMPACT archives...
🌎 Weeklong nonsense
With everything going on in the world, you now get nonsense in every single issue of THE LATEST...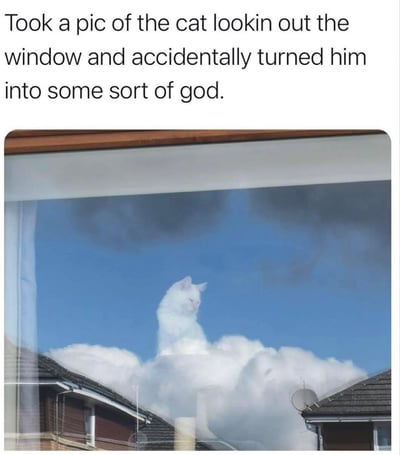 I'm not much of a cat person but I can't argue that this is awesome.