How to run a virtual event, IMPACT+ resources for marketers going into 2021, and strategy guidance for startups ...this is THE LATEST!
🗞️

Extra, extra! Read all about it!




👋 Right now you can get tickets to our final virtual event of 2020, a two-day video spectacular called Video Sales & Marketing World tickets for just $45 using the code CARBS. Why "carbs"? Keep reading to find out.

(And yeah I know Liz said her price was the lowest but hey, I'm in charge of events. I can do whatever I want.)
Happy National Homemade Bread Day!
Yep, Tuesday, November 17, 2020 is National Homemade Bread Day here in the US.
Says who? Honestly, I don't know. The origins of this day continue to elude me but hey, any excuse for warm, fresh bread, right?
My brother and one of my best friends both love making fresh bread for our summer picnics and I love eating it.
I remember in the early days of the pandemic, so many people tried their hand at making bread that America's oldest flour company, King Arthur, experienced a massive surge in demand for its flour as well as a spike in calls to its hotline.
According to Forbes, "the 230-year-old company sold about 6.1 million bags of all-purpose flour in March, a 268% increase from the prior year." (That's insane!)
I never made any quarantine bread. Actually, I've never made bread, period. I've said for years that I was going to take a stab at it but even the most recently purchased yeast I have is long past its expiration date. My friend even gave me this King Arthur recipe for simple, no-knead peasant bread and I haven't even tried that.
In fact, about 3 years ago when we were building our wedding registry the one thing my wife excitedly said she wanted was a bread maker. So we registered for one and some lovely family member got it for us.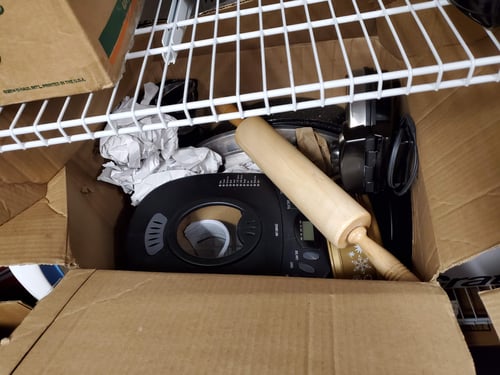 The sad, unused bread maker still sitting in a box in our basement.
Many moons have passed since we received this bread maker. We've gotten married, gone on vacations, and even moved to a new house. Yet, we have yet to ever use our bread maker. Why? Well, it turns out my wife didn't want to use a bread maker. She wanted me to use the bread maker and make her some bread.
Which, honestly, I should've seen coming.
Who knows, maybe today will be the day I finally give it a shot.
But another thing I want to do in honor of National Homemade Bread Day is give you a gift! Because what are holidays without presents?
That's why for RIGHT NOW you can get tickets to our upcoming two-day virtual event, Video Sales & Marketing World for just $45 (currently $99) using the code CARBS. (Please laugh at this like I did.)
While this event won't teach you how to make bread, it will teach you why video will be vital to your sales and marketing strategy in 2021 and exactly what you need to do to be prepare.
So grab your $45 ticket now using the code CARBS.
Now onto today's issue of THE LATEST...
💻 How to run a virtual event (checklist, tips, and examples) (21-minute read)
I know planning a virtual event can seem incredibly overwhelming. It can even be tempting to just whip up a Zoom webinar and call it a day. But after nearly 9 months of almost every business trying out virtual events, you have to be better to stand out. In this in-depth guide from yours truly, I outline everything you need to know to run a successful virtual event (complete with examples) from preparing for the event, to the day of the event, all the way through follow up.
🔎 Related resources:
📌 23 most important IMPACT+ resources to prep for 2021 for marketers (8-minute read)
Thinking about planning for 2021, with so many unknowns about what the world will be like, is enough to give you a stomach ache. I feel it too. But like it or not, 2021 is coming and marketers need to be prepared for whatever the world sends our way. That's why IMPACT Director of Digital Product Morgan VanDerLeest complied this list of the 23 most important IMPACT+ resources for marketers to prep for 2021.
🔎 Related resources:
📈 We're a startup — is it too soon to engage with IMPACT? (4-minute read)
If you're a startup, how can you go all-in on a customer-first business methodology when you haven't had your first customer yet? Is it too soon to work with IMPACT on perfecting your digital sales and marketing strategies, which are still in their infancy? Our very own Marcus Sheridan is here to show you why it's never too early to start obsessing over your customers' needs and concerns and in fact, starting sooner could make things even easier.
🔎 Related resources:
🎧 New podcast episodes
Hot off the press, here are our freshest eps:
📆 Mark Your Calendar: Upcoming virtual events to wrap up the year and prepare for 2021
🌶️ Hot topics in Elite
IMPACT Elite is our exclusive Facebook group for the brightest minds in digital sales and marketing. Here's a recent discussion that caught my eye:
🙈 Weeklong nonsense
With everything going on in the world, you now get nonsense in every single issue of THE LATEST...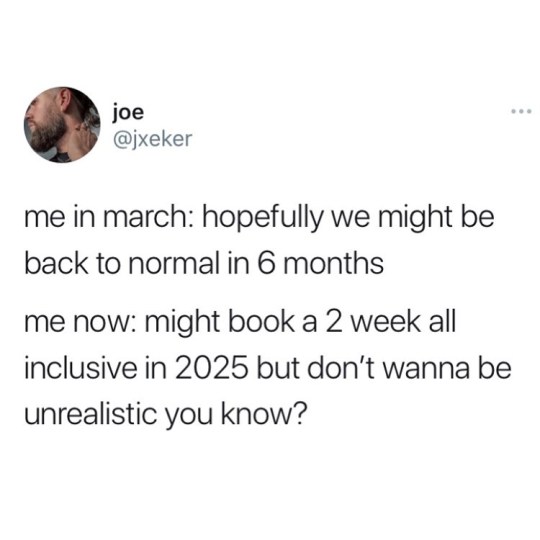 If you don't laugh you'll cry, ya know?
This Thursday's issue of THE LATEST will be brought to you by IMPACT's John Becker. See ya then 👋