15 content marketing tactics to abandon in 2021, the pros and cons of writing your own website copy, and HubSpot's new 2021 sales enablement report highlights surprising COVID-19 trends ...this is THE LATEST!
🗞️ Extra, extra! Read all about it!


🎁 Give yourself the gift of digital sales and marketing education. Now through December 31, you can get an IMPACT+ PRO account for 50% off! You'll get access to 15+ marketing and sales courses, all of the on-demand recordings from our virtual events and more. Sign up today!
For those who celebrate, we are a mere 13 days away from Christmas, which is absolutely mind-boggling.
So, 'tis the season for frantically refreshing tracking information on packages that haven't arrived yet... and for watching the timeless breaking-and-entering classic, Home Alone.
...yes, my Christmas "mantle" (booze bar/entertainment center) is adorable.
Typically, this yuletide tradition is one punctuated with joy and cursing the fact that I clearly missed out on the critical childhood milestone of physically abusing cat burglars after being abandoned by my parents for Europe.
But this year is an entirely different story.
You see, I was today-years-old when I learned of the virtually bulletproof theory that Kevin's dad was in the mob.
"Leave the child. Take the cannoli."
Think about it! When it comes to Kevin's dad, Peter — or should we say Don McAllister? 🤔 — they never talk about what he does for a living. He gets very defensive when Joe Pesci (dressed as a cop) asks if he owns his very expensive house. "The Wet Bandits" refer to the McAllister house as the "Silver Tuna," the big score in the neighborhood to rob.
Also, the fake Angels with Filthy Souls movie-within-a-movie is a little too on-the-nose with its tidy allusion to the nefarious mafia-related skeletons in the McAllister closet. And when Marv overheard what he thought was a shooting (which was just a scene from the movie), he thought a killing actually happened without a second thought. Like it was totally expected, albeit scary!
Oh, then there's the fact that somehow Kevin's totally slimy uncle (who has also got to be "in the family") is able to afford to send... how many people to Paris for Christmas?
It doesn't add up! The mob is the only answer that makes sense!
What does this have to do with digital sales and marketing? Absolutely nothing. I'm sure I could find some way to loosely tie my "living under an internet rock" moment with the surprise of discovering you shouldn't rely on keyword research alone for your content strategy, but eh. It's the weekend.
Now, if you'll excuse me, I have some more holiday film detective work to complete before the night is out.
👉 What are the 15 "tried-and-true" content marketing tactics you need to abandon in the new year? (15-minute read)
Think about the first time you heard about content marketing and how it was going to be the answer to all of our revenue and lead generation problems. How's that working out for you? Has growth in your traffic, leads, and sales got you quoting Mean Girls, saying "the limit does not exist"? Have you been able to jump onto an initial sales call and close a big deal in a matter of minutes? Were you able to solve world hunger? Here's the thing. Content marketing is still absolutely effective, but a lot has changed since it first hit the scene. In this article from IMPACT Content Trainer Brian Casey, learn precisely which solid gold content marketing strategies you need to retire in 2021.
📚 Related reads and resources:
👉 What are the pros and cons of writing your own business website copy?

(7-minute read)
At IMPACT, we're huge proponents of our customers taking the reins on their own marketing website and their future by producing and writing their articles, videos, you name it. That's because your content will always be more powerful and in-line with your goals, voice, and culture when it's created under your roof. Still, we realize it's not an easy task. Moreover, there are definitely pros and cons to writing your own website versus having a professional writer do it. So, in this article from IMPACT Senior Front-end Developer Daniel Escardo, you'll discover exactly what the pros and cons are of writing your own website copy.
📚 Related reads and resources:
👉

HubSpot's new 2021 sales enablement report highlights clear trends around who's thriving and who's struggling (2-minute read)

To say that 2020 was a tough year for sales teams is a massive understatement. As companies slashed operating budgets, closed offices, and adjusted to working from home, sales teams were asked to transform their entire sales process and embrace virtual selling. The concept of "throwing out the playbook" doesn't even begin to cover it. But what were the real tolls of the pandemic? And what did sales teams that were still able to thrive have in common? In this down-and-dirty summary from IMPACT HubSpot trainer Jess Palmeri, get the inside scoop on the trends of sales in the age of coronavirus, thanks to HubSpot's new data from 500 sales pros and leaders.

📚 Related reads and resources:
🎬 What's new on the Digital Sales & Marketing Channel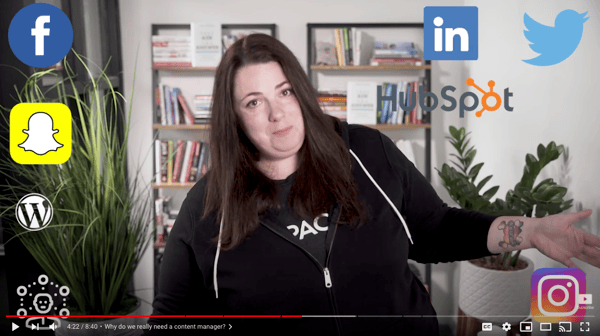 Why you 100% need a content manager on your marketing team
We're releasing new educational content for digital marketers, business leaders, and sales pros every single week on our YouTube Channel. Don't miss out and subscribe to our channel today!
⚠️ In case you missed it...
Here are a few of my favorite recent reads you may have missed:
🌶️ Hot topics in Elite
IMPACT Elite is our exclusive Facebook group for the brightest minds in digital sales and marketing. Here's a recent discussion that caught my eye for those who work in non-profits:
🔎 Weeklong nonsense
With everything going on in the world, you now get nonsense in every single issue of THE LATEST...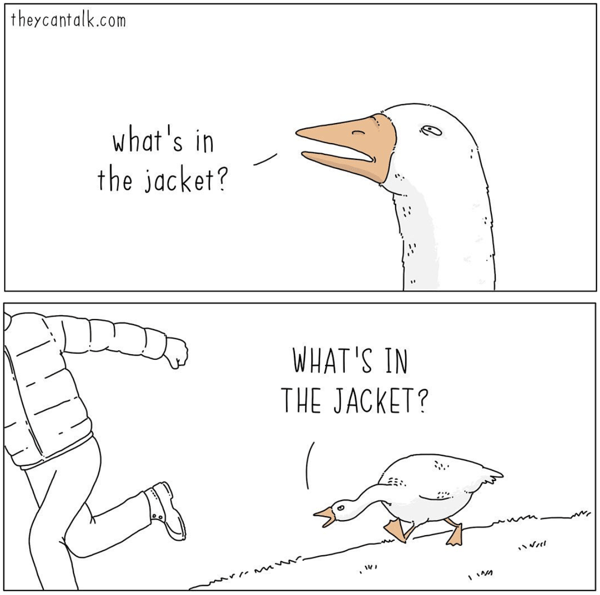 It's a valid question. 🤔