Off-beat content marketer gift guide, 6 powerful ways to repurpose your 'wasted' trade show budget, and 6 outstanding business YouTube videos you'll want to copy ...this is THE LATEST!
🗞️ Extra, extra! Read all about it!


🎁 Give yourself the gift of digital sales and marketing education. Now through December 31, you can get an IMPACT+ PRO account for 50% off! You'll get access to 15+ marketing and sales courses, all of the on-demand recordings from our virtual events and more. Sign up today! (Fun fact, a pro subscription also gets you access to our virtual peer groups.)
Originally, I had intended to Eat Pray Love™ my way across the country when I began a new chapter of my life at the start of this year. Unfortunately, I write to you today, almost at the end of the great pandemic year of 2020, having reached an unexpected and embarrassing milestone.
Today, I opened up a package, thinking it was a creative gift from a friend...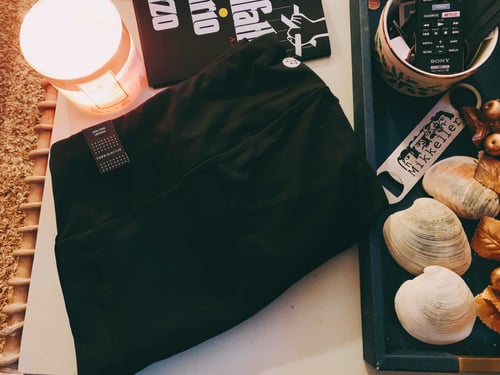 Instead, it was... ugh, it was the 14th pair of athletic leggings I've ordered for myself this year — and I am currently wearing the 15th, its companion that arrived in the same package.
In some niche circles, one could argue that walking back and forth between my living room and my tiny kitchen qualifies as "leg day."
Truthfully, however, I could have done something way, way smarter with that seemingly wasted budget for traveling.
Literally anything else — penny stocks, 17 copies of the entire Fast and Furious collection on Blu Ray, Beanie Babies — would have been better than me blowing money outfitting myself as the world's laziest athleisure-wear model (slash hermit cat lady).
Oh well. At least I've guaranteed that I'll always have breathable flexibility in my legwear when I'm squatting to grab a New England IPA out of my refrigerator.
Now, here's THE LATEST.
👉 15 unique, helpful, and memorable gifts for content marketers and word nerds (5-minute read)
If you're like me, and you're still trying to find the perfect Christmas gift — or heck, any end-of-year gift, for that matter — for the word-loving digital content nerds in your life, look no further than this hand-curated list. Because, whether you're shopping for your content manager, your content strategy-driving digital marketer, or maybe your comma-wielding self (no judgment!), I guarantee you'll find the perfect gift you've been looking for. Now, without further festive ado, here are my 15 unique, hand-selected, totally not boring gift picks for the content marketing all-star in your life.
📚 Related reads and resources:
👉 What are the smartest and most profitable ways to repurpose your 2021 trade show budget?

(7-minute read)
Quarantine-induced retail therapy is OK in our personal lives, we can't take the same approach at work. So, if you're a business leader who is sitting atop a pile of trade show budget you now have no idea how to use, you might be wondering what the heck you should be doing with it. You know, when leggings, air fryers, and weighted blankets are no longer an option. Well, in this article from (once again) yours truly, get the inside scoop on six specific ways you can repurpose your trade show budget, so you can make the most of your dollars in the new year.
📚 Related reads and resources:
👉

Here are 6 outstanding brand videos from YouTube you'll want to copy in 2021 (4-minute read)

The horror show of 2020 is coming to an end. As we move forward into the next year, it's clear that producing video will still be at the top of everyone's list — maybe even more so than in the past. It's estimated people will spend 100 minutes a day watching online videos in 2021. YouTube, as ever, remains the most popular site for viewing videos, with over two billion users and 500 hours of video uploaded each minute. So, what should you be publishing on your YouTube channel? Well, IMPACT Video Editor Megan Lang has got your back with her six top-tier picks for best business YouTube videos that will definitely inspire your video strategy for 2021.

📚 Related reads and resources:
🎬 What's new on the Digital Sales & Marketing Channel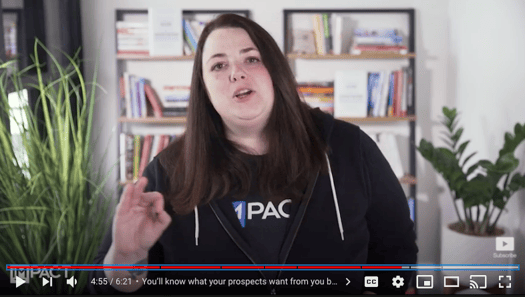 7 ways They Ask, You Answer benefits sales teams
We're releasing new educational content for digital marketers, business leaders, and sales pros every single week on our YouTube Channel. Don't miss out and subscribe to our channel today!
⚠️ In case you missed it...
Here are a few of my favorite recent reads you may have missed:
🌶️ Hot topics in Elite
IMPACT Elite is our exclusive Facebook group for the brightest minds in digital sales and marketing. Here's a recent discussion that caught my eye for those who work in non-profits:
🎄 Weeklong nonsense
With everything going on in the world, you now get nonsense in every single issue of THE LATEST...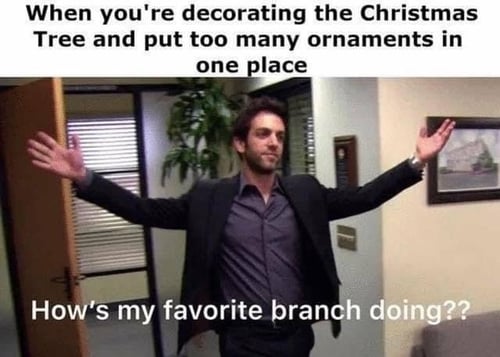 Talk to you all later this week!