13 memorable and useful out of office message examples, 12 essential ways to improve your website design, and the mistakes you're likely making with subject matter expert content interviews ...this is THE LATEST!
🗞️ Extra, extra! Read all about it!


🎄 Make it your New Year's resolution to invest in your digital success! Now through December 31, you can get an IMPACT+ PRO account for 50% off! You'll get access to 15+ marketing and sales courses, all of the on-demand recordings from our virtual events and more. Sign up today! (Fun fact, a pro subscription also gets you access to our virtual peer groups.)
Merry Christmas Eve from Connecticut, everyone!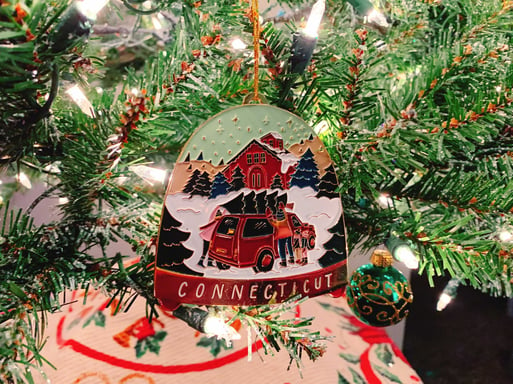 Earlier this week, when I put up my out of office message, I was really stinkin' excited. Yes, I knew I was going to be spending the Christmas holidays with only Pumpkin as my trusty sidekick in Yuletide tomfoolery.
But, as I mentioned earlier this week, I had thrilling plans!
Specifically, thrilling food-based plans including Peking duck... stuffed shells (which is a recipe out of my now most beloved possession)... it was going to be a grand ol' festive, New England affair.
Until I made two disturbing discoveries:
The Chinese food restaurants that serve my area do not, for some reason, carry any Peking duck. At all. It's completely baffling, because the restaurants outside of my service area carry it. It's a conspiracy.
After going to five different stores to find the jumbo pasta shells I needed — including an out-of-the-way Target in Ansonia — I realized

EVERYONE ELSE HAD THE SAME IDEA, because every store was sold out of jumbo pasta shells, which I didn't even know could happen! 😡
Sigh. It looks as though 2020 will continue to be a lesson in adaptation... even when I'm not on the clock.
Oh well, at least I have my cannolis. And Die Hard 2.
Those who celebrate, I wish you and yours a safe and happy holiday. I know this year may seem like a grim shadow of what we all had anticipated, so be kind to yourselves. And if you're eating stuffed shells this Christmas, know that I am genuinely happy for you and am definitely in no way pettily plotting revenge.
Now, here's THE LATEST...
🎄 13 memorable out of office message examples and templates to steal for your next vacation... or right now! (9-minute read)
Going on vacation as an adult with a full-time job is no easy task. Often, you're burdened with the knowledge that you need to double, triple, or quadruple up on whatever work you need to get done ahead of your absence. But the moment I flip the switch on my out of office reply, I know all of that extra effort was absolutely 100% worth it. Because I'm a total drama queen, however, I just love when I'm able to come up with some fantastic, memorable out of office reply message people will receive while I'm gone. Which is why I created this perfectly-timed list of 13 stellar out of office message examples and templates you can steal for yourself.
🎄 Related reads and resources:
🎄 12 essential tips for dramatically improving your business website design in 2021

(18-minute read)
Within five seconds of landing on your website, can your visitors determine what your company does? Could users easily navigate to the blog if they need to? Is the layout of your pricing easy to understand? Does your website have a low bounce rate? If you're finding yourself answering "no" to these questions, it might be time to take a hard look at the way you've been designing and optimizing your website. So, in this super comprehensive article from IMPACT website wizard Christine Austin, you'll learn 12 critical ways you positively must improve your business website going into the new year.
🎄 Related reads and resources:
🎄

If you're a content manager, here are the most common ways you're bungling your content interviews with subject matter experts (8-minute read)
Sometimes in our work as content managers, we can feel like middlemen, that platform for the experts at our companies. We're office pen-pushers, putting the cover sheets on TPS reports so they can look pretty and get out the door. For instance, if sales says our ideal buyers have a specific question about our paid media services, IMPACT Revenue and Features Editor John Becker will go and check in with someone on that team to make sure we get the right answers. And, in this insightful article, John shares what content managers most often get wrong with the content they created from their subject matter expert interviews.
🎄 Related reads and resources:
🎄
What's new on the Digital Sales & Marketing Channel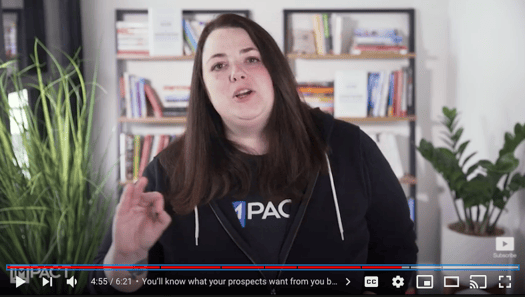 7 ways They Ask, You Answer benefits sales teams
We're releasing new educational content for digital marketers, business leaders, and sales pros every single week on our YouTube Channel. Don't miss out and subscribe to our channel today!
🎄

In case you missed it...
Here are a few of my favorite recent reads you may have missed:
🎄 Hot topics in Elite
IMPACT Elite is our exclusive Facebook group for the brightest minds in digital sales and marketing. Here's a recent discussion that caught my eye for those who work in non-profits:
🎄 Weeklong nonsense
With everything going on in the world, you now get nonsense in every single issue of THE LATEST...
You better watch out...