Deadly business website problems, why it's a bad idea to outsource content creation, and the biggest digital marketing news stories of 2020 ...this is THE LATEST!
🗞️ Extra, extra! Read all about it!


🎉 Make it your New Year's resolution to invest in your digital success! Now through December 31, you can get an IMPACT+ PRO account for 50% off! You'll get access to 15+ marketing and sales courses, all of the on-demand recordings from our virtual events and more.Sign up today! (Fun fact, a pro subscription also gets you access to our virtual peer groups - yay friends.)
Hey, it's me, Stephanie, filling in for Liz again. She deserves a day off every once in awhile, right?
This morning, as I went to get my laptop from what was once my office but has since been transformed into my sewing and crafting room that happens to hold my computer, I stopped and looked at all the things I've created over the holidays.
It brings me an unquantifiable amount of joy to create something out of nearly nothing and have it not involve a screen.
I've sewn Christmas presents for friends, masks for family, and even a botched attempt at a coat for my dog. (I'll get there eventually.) I'm currently working on a pair of flannel pajama pants for my wife.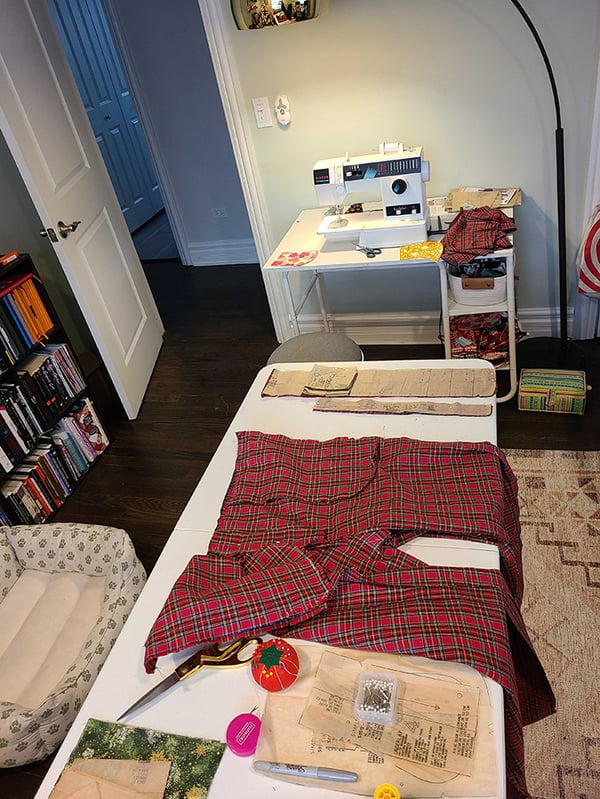 I hope you take time to do something screen-free that brings you joy in the last few days of the dumpster fire that was 2020. Learn a new game, wrap up a book you've been meaning to finish, bake something tasty, or even just take your dog for a walk.
Give your brain a chance to recharge and reset before we dive head-first into 2021. After all, we know now more than ever we truly can't predict what will come next. But hopefully we can take it on with a clear head and creative spirit.
Now, here's THE LATEST...
👉6 deadly business website problems and how to fix them (+video) (12-minute read)
Your business website should be your #1 sales rep, driving qualified traffic, leads, and sales for your company. But what if your website isn't doing that? What do you do if you can feel something is wrong with your company website, but you don't know what specifically? In this in-depth article with a video, IMPACT Editorial Director Liz Moorehead walks you through six deadly business website problems and how to fix them.
📚 Related reads and resources:
👉
Why is it a bad idea to outsource content creation? (+ video)
(5-minute read)
Creating content for your business in the form of blog articles, case studies, videos, and more is an incredibly powerful way to grow your business in the digital age. But if you're outsourcing your content creation entirely to an agency or a freelancer (or thinking about doing so), that's a big no-no if you want to see big results. IMPACT Partner and Author of "They Ask You Answer" Marcus Sheridan is here to explain how bringing your content production in-house is how you will free yourself from the restrictions that have been holding you back with content marketing.
📚 Related reads and resources:
👉

6 biggest digital marketing news stories of 2020 to plan for 2021

(8-minute read)

In a nutshell, 2020 was the year of adaptation and survival — even when it came to digital marketing. Budgets got slashed, doors closed, and businesses struggled to stay afloat. Beautiful plans became mad dashes to stay above water. The beauty of this, however, is that it accelerated trends we already knew were beginning to form as well as formed new trends, all of which we can plan to run into as we turn towards 2021. In this round up, IMPACT Community and Events Manager Connor DeLaney compiled the major news digital marketing news stories in 2020 that you need to remember and account for as you plan for 2021.

📚 Related reads and resources:
👀

ICYMI (the totally self-centered Stephanie edition!)

Normally Liz shares a random assortment of things we've published that she thinks you totally need to check out. But since I'm here today I run the show!

I've spent pretty much all of 2020 planning virtual events. I've learned so much so I want to share a few of my biggest lessons with you all in case you find yourself planning your own virtual event in 2021.
🎧 Fresh episode for ya
How Brandon Fong gets 90% open rates and 60% reply rates on emails (Inbound Success, Ep. 175)
🌶️ Hot topics in Elite
IMPACT Elite is our exclusive Facebook group for the brightest minds in digital sales and marketing. Here's a recent discussion that caught my eye for those who work in non-profits:
🍾 Weeklong nonsense
With everything going on in the world, you now get nonsense in every single issue of THE LATEST...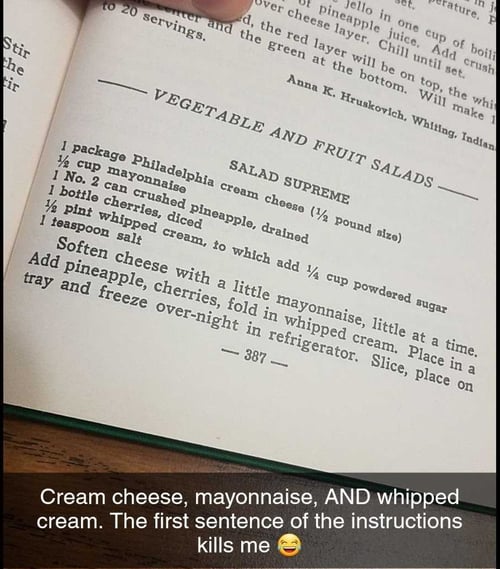 In preparing some fun recipes for New Year's Eve, my friend found this epic recipe in her vintage Slovak-American cookbook. I know what I'll be ringing in the new year with...Pepto Bismol.