Millennials vs. Email, Mobile Usability vs Mobile-First, and Old Twitter App vs. Beta... This Is THE LATEST!
Saying this was a busy week at IMPACT is a understatement.
As Liz mentioned, our entire marketing team as well as several of our supervisors were in-office in New Haven for training, meetings, and video shoots, and, as always, it was exhaustingly awesome.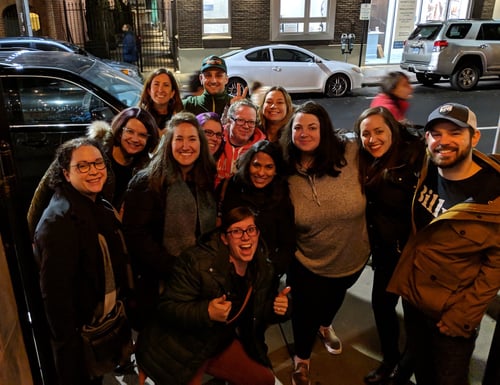 A happy group of IMPACTers on our last night out
The office was filled with so much life, and when I compare it to the almost too-quiet of the room I'm in now, I can't help but miss the bustle of my work family.
Fortunately, I have you, fresh-baked snickerdoodles, and these headlines to keep me company.
Life's good, am I right?
📱

Google Finally Clarifies the Difference Between Mobile Usability vs. Mobile-First
We all know Google loves mobile, but, for marketers, it can sometimes be difficult to make sense of what this really entails. This week, a Google insider revealed that mobile usability and mobile-first aren't necessarily interchangeable and left many scratching their heads in the process. We uncover the differences, similarities, and more in this new article.
💌 It's True --
Millennials Still Love Email! [INFOGRAPHIC]
Millennials have grown up with social media, smartphones, and technology in general, but that doesn't mean they can't appreciate a good old fashioned marketing email. A study by SendinBlue revealed 63% of millennials actually cite email as their #1 preferred channel to communicate with retailers. IMPACT Account Coordinator Lexie Ward explains why and how you can capitalize on it here.
#️⃣
Twitter App Beta Has Four Exciting New Features in Store for Users
In their newest app beta, Twitter is hoping to avoid rubbing users the wrong way by giving roughly a thousand participants the chance to share their honest views on several new features. The beta includes color-coded conversations, algorithmically sorted replies, and even status updates. IMPACT Talent Manager Carolyn Edgecomb shares all of the details and what we can expect.
👀 ... When You're All Ears (& Eyes)
📅 Save the Date
In Chicago? Ready to win at social media? Join the Chicago HUG on Wednesday, January 23, at 6 p.m. as Dan Gingiss, speaker and author of Winning at Social Customer Care, shares how to identify what will get shared on social media. Register for this Chicago HUG meet up today.
How do you create brand loyalists out of your current customer base?

On Thursday, January 24, Will Harris of Real Thread will show you in this interactive webinar. You'll learn how to retain your customers and what you need to do from first-touch to signed contract (and beyond) to transform those customers into lifelong brand loyalists.

Register for this webinar today.
🎉

Weekend Nonsense

Fact: Nothing has brought me more joy this week than this baby trying to take a bite out of her mother's burrito.

Join me in this joy and then I dare you to reply and tell me you didn't watch it on repeat: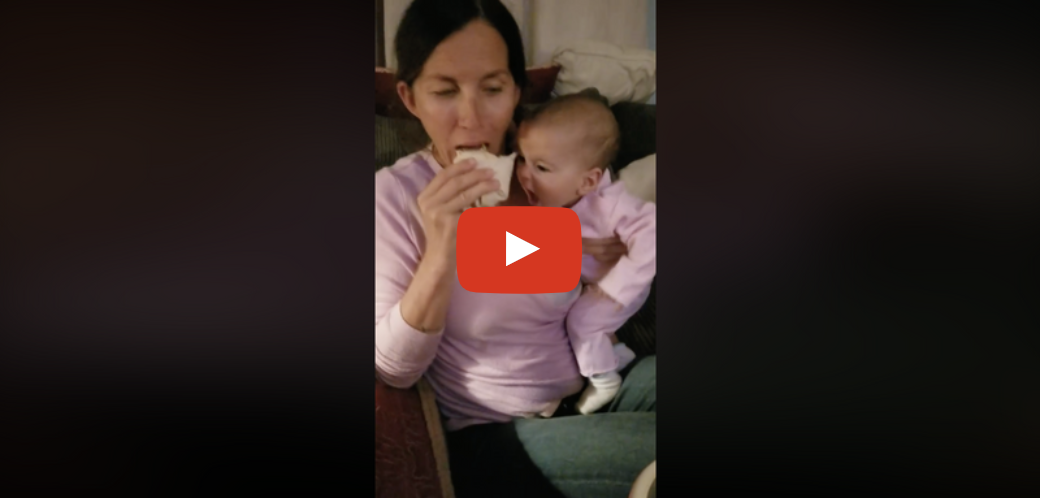 If you got this from a friend and haven't subscribed yet, join the fun here.
See you next week,