Slack Communities for Marketers, YouTube Channel Hacks, & Facebook Tackles "Fake News" ...This Is THE LATEST!
Yikes, I'm sorry, guys.
Between sharing my terrifying plane experience on Tuesday and then getting all philosophical about the importance of embracing change on Thursday, things have gotten a little heavy on my watch with THE LATEST.
But that's all changing right now, because the Star Wars: The Rise of Skywalker teaser trailer has finally been released. And after about seven (and counting) viewings of it, I'm at about an 11 on the one-to-10 hype scale.
To be fair, while I'm a through-and-through Star Wars superfan now, my six-year-old self only got into the epic movie saga for one simple and completely superficial reason: Han Solo.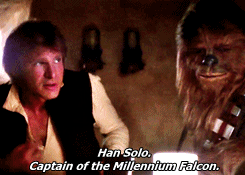 To which I replied, "Nice to meet you, Han Solo. You're also now my forever-boyfriend, you snarky space dreamboat."
Oh, who am I kidding? He's still my forever-boyfriend. 😍
Anyway, since I'm feeling a bit footloose and fancy-free as we head into this unexpectedly Star Wars-themed weekend, I'm dedicating today's issue of THE LATEST to content that's uplifting, educational, and forward-looking.
So, buckle-in and "I don't know... fly casual."
💬 Here Are the 8 Slack Communities Inbound Marketers Need to Check Out
Slack is an online chat platform that has completely transformed how businesses approach workplace communication -- and we know this from experience, because we use Slack here at IMPACT. But in addition to connecting with coworkers in company-designated channels and spaces, inbound marketers can also join other marketing-focused Slack communities to network, get feedback, collaborate, learn, and find inspiration. Here, IMPACT Account Executive Nicole Letendre shares eight of the best Slack communities every inbound marketer needs to check out.
📽️ If You Want to Take Your YouTube Channel to the Next Level, Do These 5 Things
While 68% of YouTube users say they watch videos on the platform to inform a purchasing decisions, it's not enough to just have a YouTube channel as a business. If you're looking to generate real revenue from YouTube -- the internet's second largest search engine -- you need to take specific steps to optimize your channel so it's a robust lead generation and sales tool. In this article, IMPACT Director of Video Training & Strategy Zach Basner lays out the five specific actions you need to take right now to transform your YouTube channel into a profit center.
⛔ Facebook Outlines The Steps They're Taking to Fight Misinformation (Finally!)
Building upon their 2016 three-step plan of "remove, reduce, inform," Facebook released a number of announcements this past week of how they are going to continue to limit the spread of "fake news," hate speech, and other content that violates their community standards. But marketers should take note of what's changing, because there's a lot we can learn from what is happening. Learn what shifts the Facebook team is making to how they address "fake news" and other types of negative content on their platform, and what those changes mean for marketers.
👀 ... When You're All Ears (& Eyes)
⚠️ Save Your Seat!
💥 We've Got the FREE TICKET Hookup to Drift's HYPERGROWTH Conference in Boston
You read that right -- from now until April 17, use the code Q2-IMPACT to get your free ticket to Drift's HYPERGROWTH conference in Boston on September 3, which is the day before HubSpot's INBOUND conference starts. We speak from experience when we say this is an amazing and inspiring way to kick-off INBOUND week. Hope to see you there!
😆 Weekend Nonsense
I spend a lot of time creating content as part of my job, so this... "artistic expression" from The Oatmeal speaks to me on a very deep level: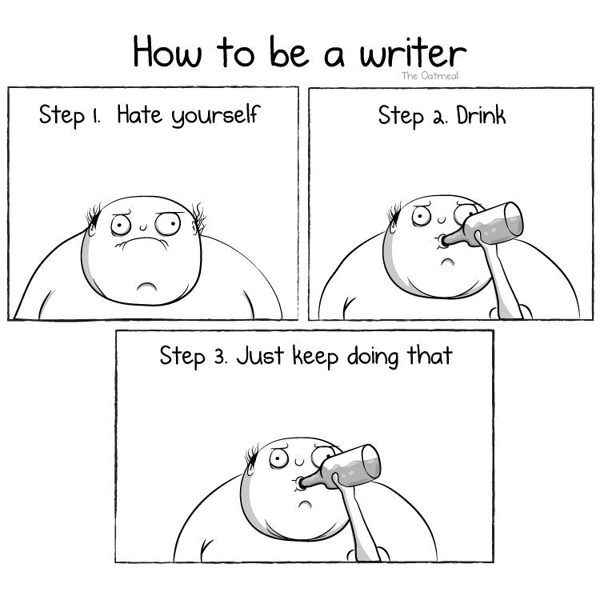 OK, that's a little dramatic. But I still laugh every time someone says they wish writing was as easy for them as it (seemingly) is for me.
Pfft, if they only knew...
Have a great weekend! Ramona returns next week!