Content as an Opportunity, Video Interview Tips, & The Psychology of Green in Design ...This Is THE LATEST!
OK, guys, I'm just going to rip the proverbial bandaid off -- this is goodbye for a little while. In fact, the next time you hear from me...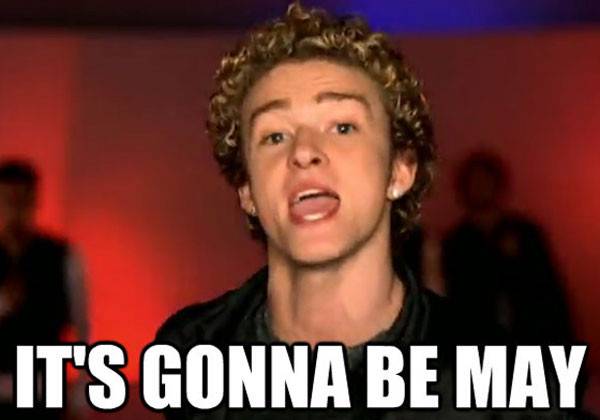 That's right, your girl Liz is taking some time off. But not just for the sake of taking a vacation. I'm moving on Saturday!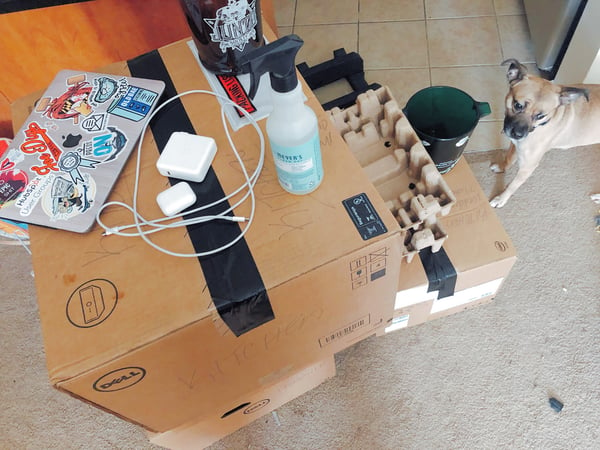 Of course, that means I'm living in a glorified box fort until then, where I can't find anything I own.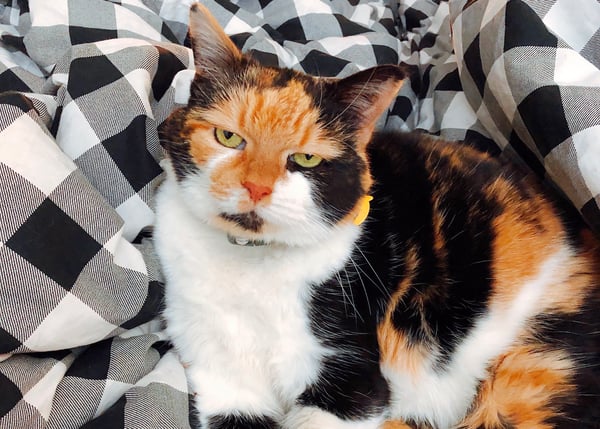 ...and since I've packed up most of Pumpkin's (AKA "murder face's") sleeping spots -- or covered them in boxes -- she's now taken up a permanent residence in my bed.
Normally, this would be fine. But her absolute favorite thing to do is wake me up at 4 a.m. by swatting me in the face... for seemingly no reason. Seriously, she'll just boop me until I wake up. And then, when she's satisfied that I'm aware of her divine presence, she'll immediately turn around and go back to sleep.
Anyway, parting is such sweet sorrow, etc., etc.
But if you need a "fix of the Liz sauce" while I'm gone, check out this week's episode of MarketHer. Angela and Kate had me on as a guest for a candid conversation about what it really means to embrace content fully -- for yourself and as an organization -- and how to help others understand what kind of opportunity creating content can really be.
✍️
How Do You Stop Thinking About Creating Content as a Pain & Start Embracing It as an Opportunity? (Podcast)
This was the question Angela and Kate wanted me to answer when they invited me on as a guest for the 50th episode of IMPACT's MarketHer podcast. As a long-time fan of the podcast, I jumped at the chance to talk with them, but I was also nervous because it's not an easy question to answer. Listen to this episode of MarketHer, during which I pour my heart out, give candid advice, and dish some tough love on how to get your team excited about creating content.
⛔ Want to Nail Your Next Video Interview? Here's What You Should (& Shouldn't) Do...
Did you know that HR departments and recruiters relying on video interviews has risen by 49% in the past eight years? We're definitely not shocked by the stat since we use video interviewing a lot when we're looking for top performers to join our team -- even when they're local! So, to help you prepare for the next time you need to wow a potential employer on camera, IMPACT VP of Talent Natalie Davis shares the most important dos and don'ts of video interviewing.
💚 Green Is a Powerful Color in Branding & Design, but How Do You Use It?
The color green is deceptive -- it seems calm and inviting, but it also has the ability to evoke powerful emotions within people. What type of emotions? Well, that depends on the shade(s) of green you choose and the context in which your green(s) are presented in your designs and branding. This article from IMPACT Account Executive Christi Wharton will teach you everything you need to know about how and when to use green, and the psychology of influence behind one of the world's most popular colors.
👀 ... When You're All Ears (& Eyes)
🚨 Save Your Seat
🌎

IMPACTers On The Move
Catch Marcus Sheridan at Brightcove's PLAY 2019 in One Month! At this three-day conference (May 14-16 in Boston, MA), you will immerse yourself in what's new, what's next, and what matters in online video and have the chance to catch IMPACT partner, keynote speaker, and author, Marcus Sheridan live. Register for PLAY now.

Learn more about having someone from IMPACT speak at your event.
⏰ Throwback Thursday
Recently, we rolled out our series of Inbound Success Playbooks: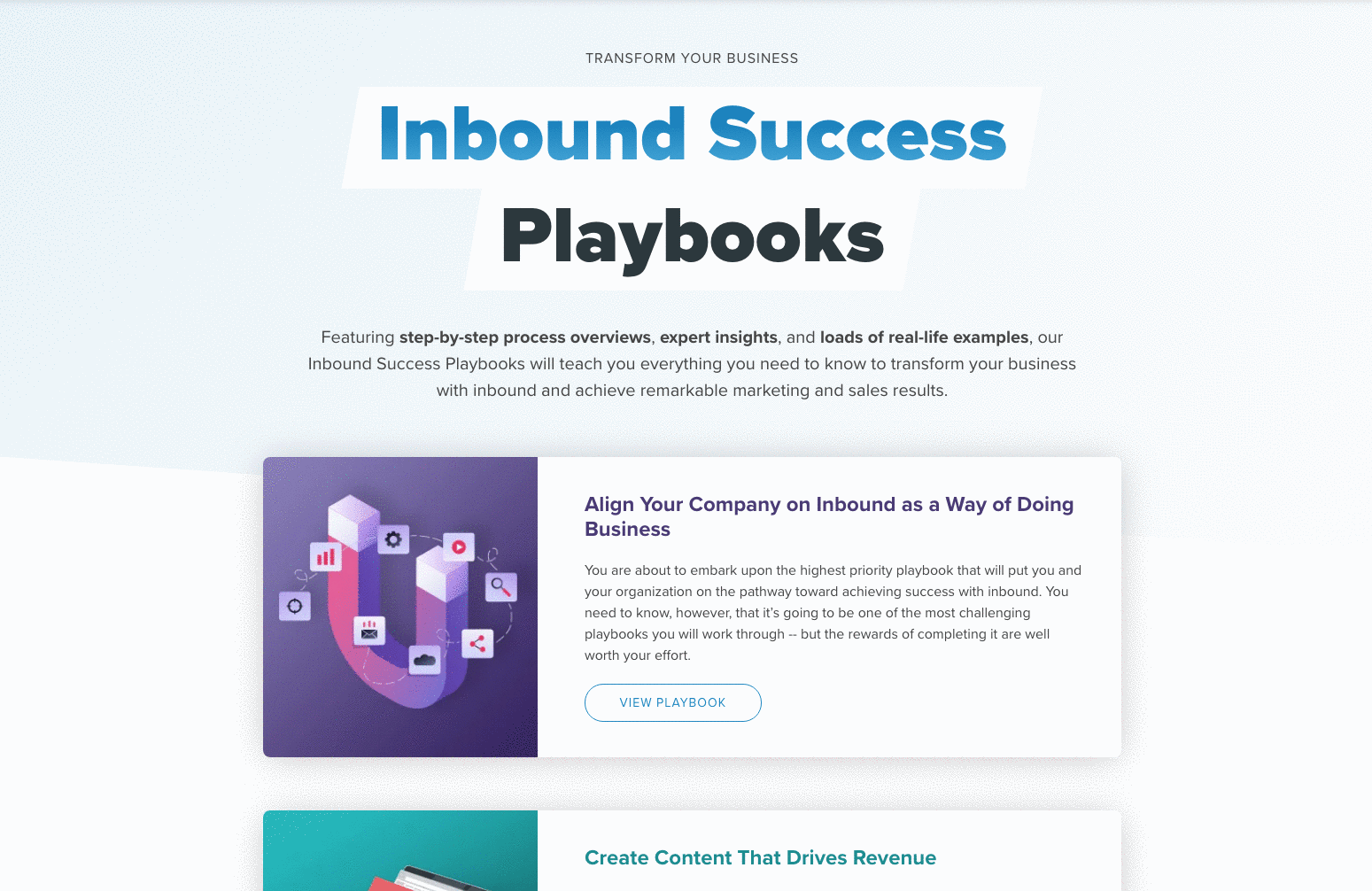 They're all insanely valuable, but there's one playbook that I think deserves a little special attention -- Bring Video into Your Digital Sales & Marketing Program. We all know creating video is important, but this playbook gives you the exact step-by-step processes and tactics you need to follow and embrace to see success with video.
It covers everything from how to hire a videographer and getting your people comfortable on camera, to choosing your video hosting solution and bringing one-on-one video into your sales process.
OK, y'all! I'll talk to you next month!