LinkedIn's New Ad Targeting, Parental Leave Lessons, & Google Takes Oracle to Code Court... This Is THE LATEST!
This weekend, there was a lot of talk about another possible winter storm here in the Northeast (especially since there's already one hitting our Midwest friends) and, like most adults, it made me pine for when this would often mean a highly-coveted snow day was on its way.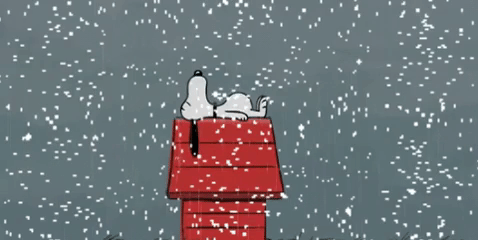 I remember staying home with my older brother and watching all sorts of terrible (or terribly awesome) daytime TV on snow days.
The Price is Right, Maury, Family Feud, and of course, Judge Judy. She had some wild cases, didn't she?
You know what case she'd probably never rule on, though?
👩🏽‍⚖️
Can Code Be Copyrighted? Google and Oracle Want to Know Once and for All!
After nine years of duking it out, Google has asked the Supreme Court to hear its case against software giant Oracle. In 2010, Oracle filed suit against Google for using Oracle-owned APIs in its Android operating system, but everyone's favorite search engine argues code can't be copyrighted. The ruling on this case could be earth-shattering for many software companies and app developers. Get all of the details from IMPACT designer Joel Waggener in this article.
🎯
LinkedIn Now Lets Advertisers Target Users Based On Their Professional Interests
Love SEO and long walks on the beach? I can't help you with the latter, but now LinkedIn will let advertisers target users based on their professional interests like SEO, group memberships, and more. Rumor has it, this new feature can be used in conjunction with the platform's existing targeting and retargeting options for truly impressive results. In this piece, we take a deeper look at the new feature and how it can help you reach a wider audience right away.
👶🏻
O
ne of IMPACT's First-time Dads Shares 4 Unexpected Things He Learned About Going on Parental Leave
As wonderful and exciting as it is, parental leave can also be scary -- at least that's what new IMPACT dad (and Head of Strategic Partnerships) Vin Gaeta has to say. Returning from eight weeks off with this beautiful new daughter, Maddy, Vin has four things he thinks all parents should know about going on leave.
👀 ... When You're All Ears (& Eyes)
📅 Save The Date!
Listen up, East Coast HubSpot Users! Both the Hartford, CT, and Annapolis, MD, HubSpot User Groups are meeting one week from today on February 5 and they're all about audience participation and feedback! Hartford is hosting Website Throwdowns and Annapolis, a Critique My Campaign night. We'll also have free food, drinks, and plenty of time to network! Want in on the action? Sign up to participate or attend in Hartford or Annapolis.

Learn How to Make Better Videos In-House This Valentine's Day: The role of video for business is changing quickly. To keep up, brands need to start producing multiple videos per week, in a way that is consistent, authentic, and affordable. But where do you even start? IMPACT and Wipster are teaming up ON FEBRUARY 14 to give you the tools to create a winning video strategy from scratch. Register for the webinar.
👏

Just Had To Share

*New Segment Alert*

In this spankin' new segment, we're going to be sharing killer content that caught our eye throughout the industry. It could be an article, a video, a podcast, really anything that is truly worth-sharing. This week's comes from IMPACT's Director of Community and Audience Engagement, Stephanie Baiocchi:

"I really don't listen to many podcasts so a podcast keeping my interest is a big deal. Lately, I've been into Experience This! which is all about customer experience, co-hosted by Joey Coleman and Dan Gingiss. On it, they share *real* examples of customer service interactions and I love it. There's so much to learn for your own business plus it's just so fun to hear all the examples!"

Have something you'd like to share? Hit reply and tell me about it and your share might be included in a future edition of The Latest!

As another one of my favorite daytime TV shows would say, "I'll see ya next time,"