Secret #IMLive19 Speaker Revealed, 9 Epic Brand Publishing Examples, Facebook Ads vs. Google Ads Revenue Attribution, & 3 New LinkedIn Company Page Features ...This Is THE LATEST!
I hate keeping secrets.
Unfortunately, I've been asked to keep an unreasonable number of secrets recently. Don't misunderstand me. I'm not saying I'm a blabbermouth. That's not the issue. I can keep my lips zipped whenever asked.
But having to keep secrets — especially good ones, which I have been drowning in, as of late — is the absolute worst.
For example, I unexpectedly went up to IMPACT headquarters in New Haven, Connecticut, at the end of last week — that's why Stephanie graced your inboxes for last Saturday's edition of THE LATEST!
But I am not allowed to tell you why I was up there, and it's killing me!
Yes, I can show you this one photo from my time there: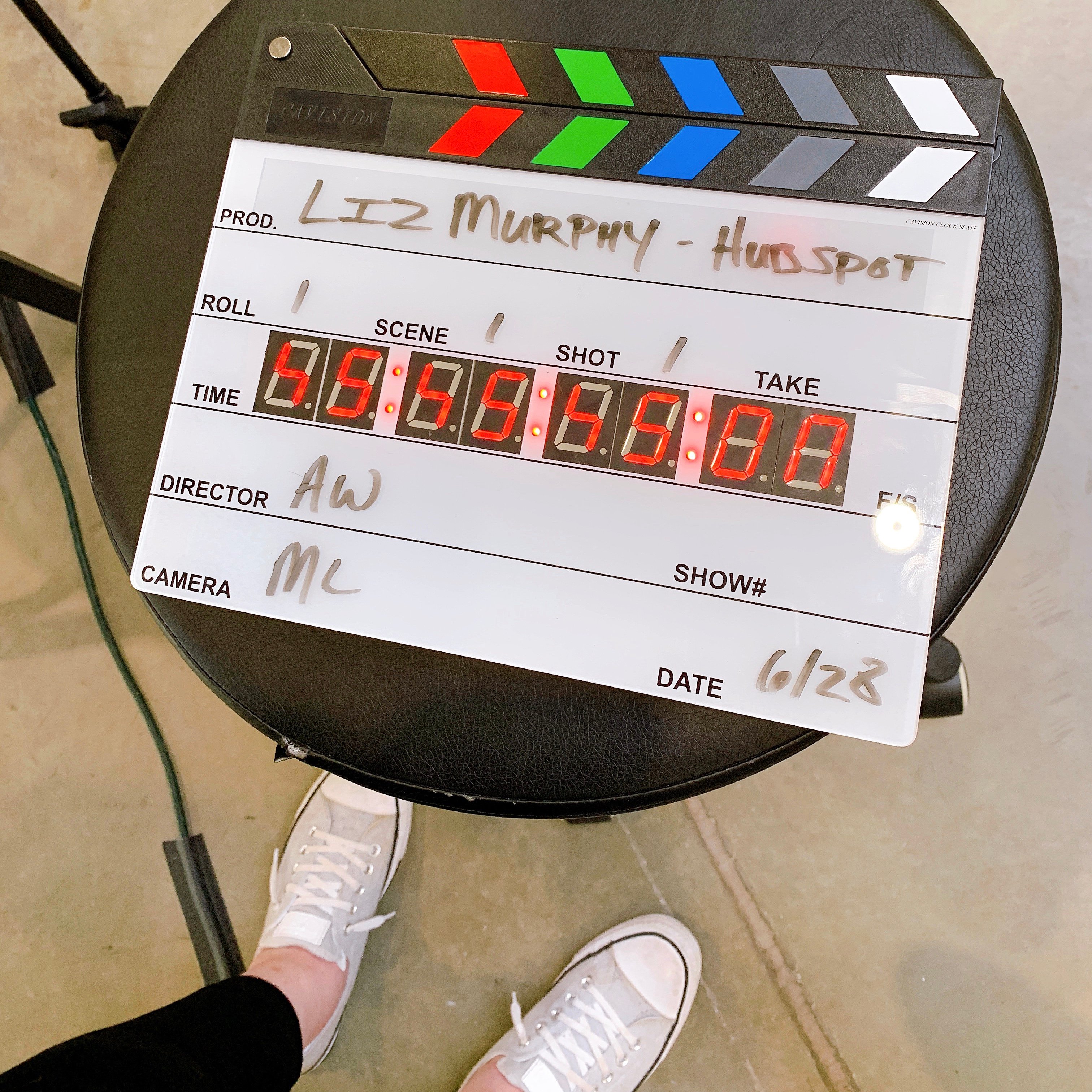 However, I am not allowed to say or show you anything else. All I can say is that, at some vague point in the future, I'll have something exciting to share with you. Until then, I have the distinct pleasure of biting my tongue under duress.
Sigh.
There is a silver lining to my suffering, though. While I can't tell you what I was doing in Connecticut last week just yet, I do finally get to spill the beans on something really exciting.
Last week, Stephanie mentioned we had a secret keynote speaker lined up for IMPACT Live. Now — drumroll, please! — I am able to share with you who that super-secret keynote speaker is, if you missed our public announcement yesterday: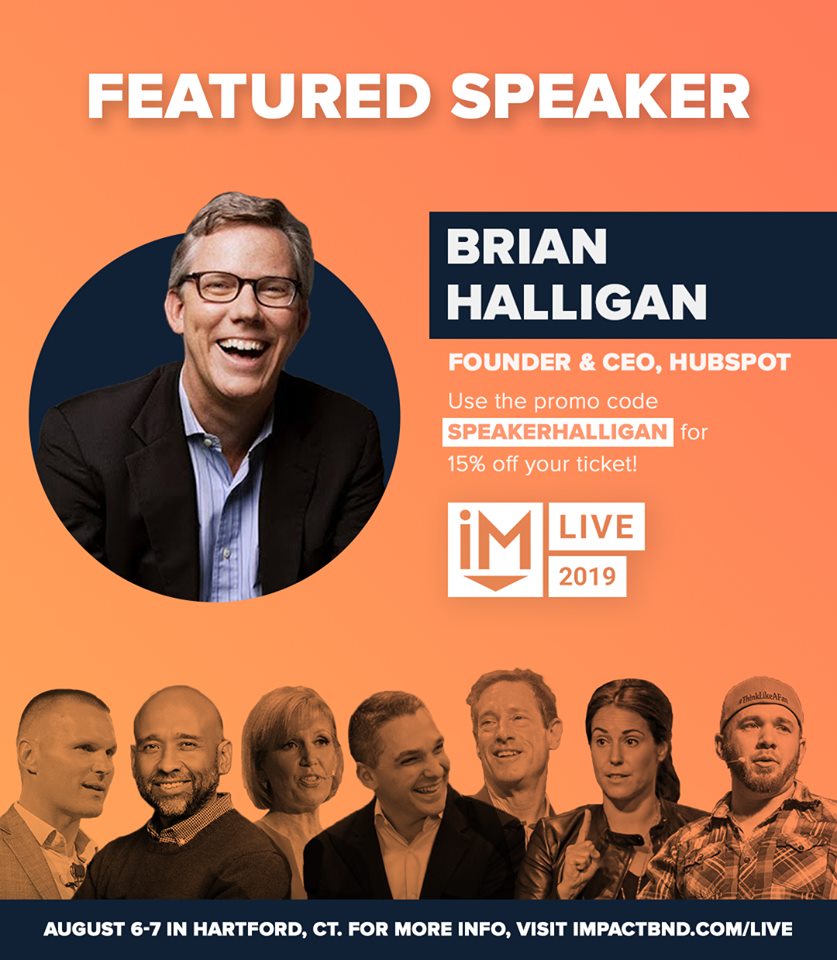 That's right! HubSpot CEO and Founder Brian Halligan will be speaking at IMPACT Live, and we could not be more excited about it.
Whew! For once, it feels so good to be sharing exciting news rather than repressing it for months on end.
🎟️ IMPORTANT REMINDER 🎟️
We're only 34 days from IMPACT Live, y'all. With tickets flying out the door, now is the time to take advantage of the SPEAKERHALLIGAN promo code to get 15% off your IMPACT Live ticket today. Living a life full of regrets is no life at all. So, come hang with us in Hartford in August!
💰 These 9 Brand Publishers Are Pushing the Content Marketing Envelope & There Is a Lot You Can Learn from Them
Companies that blog are a dime a dozen these days, and content marketing has gone from a somewhat new and novel strategy to being table stakes for any business that wants to get found online and generate leads from its digital presence. As a result, brand publishing has gained significant traction as a strategy for companies — like Red Bull — to become true category leaders. In this article, IMPACT VP of Marketing Kathleen Booth showcases nine world-class brand publishers, what they're doing right, and how brand publishing is working for them.
⭐ RELATED: Brand Publishing vs. Content Marketing: What's the Difference?
🕵️ Should a Facebook Ad or a Google Ad Get Credit for Making a Sale in Your Campaigns?
One of the most frustrating aspects of marketing right now is over-attribution when comparing Facebook reports to Google reports. Meaning, you earned $125,000 in revenue in a campaign across both Facebook Ads and Google Ads, but both platforms are saying they earned you $100,000 in revenue in that campaign. That's $200,000! Obviously, something isn't adding up. Thankfully, IMPACT Paid Media Specialist Ali Parmelee is here to help you understand why Facebook and Google both try to take credit for sales, and how to attribute your sales to the right channel.
⭐ RELATED: 9 Marvelous Examples of Facebook Ads (& Why They Work)
🏆 LinkedIn Company Pages Are Getting a Facelift with 3 New Features for Brands
Last November, LinkedIn made waves when it unveiled LinkedIn Pages, the next generation of a company's online presence on the social platform. Since then, the LinkedIn team has been rolling out a stream of new features for businesses to "foster active communities" and have conversations with "employees, customers, and followers." This week, LinkedIn announced new custom call-to-action options, mobile editing options, and community hashtags — and IMPACT Digital Beat Reporter Iris Hearn has the scoop on what you need to know about these new features.
⭐ RELATED: How Goldie Chan Became 'The Oprah of LinkedIn' Using LinkedIn Video (Exclusive Interview)
🎧 Our Latest Shows & Podcasts
📆 Upcoming Digital Sales & Marketing Events
You already know that IMPACT Live 2019 is only 34 days away, and now you know that Brian Halligan is going to be one of our speakers!
But with so many announcements recently, it's easy to lose track of everyone who will be there. So, let's take a look at our speaker line-up so far for IMPACT Live: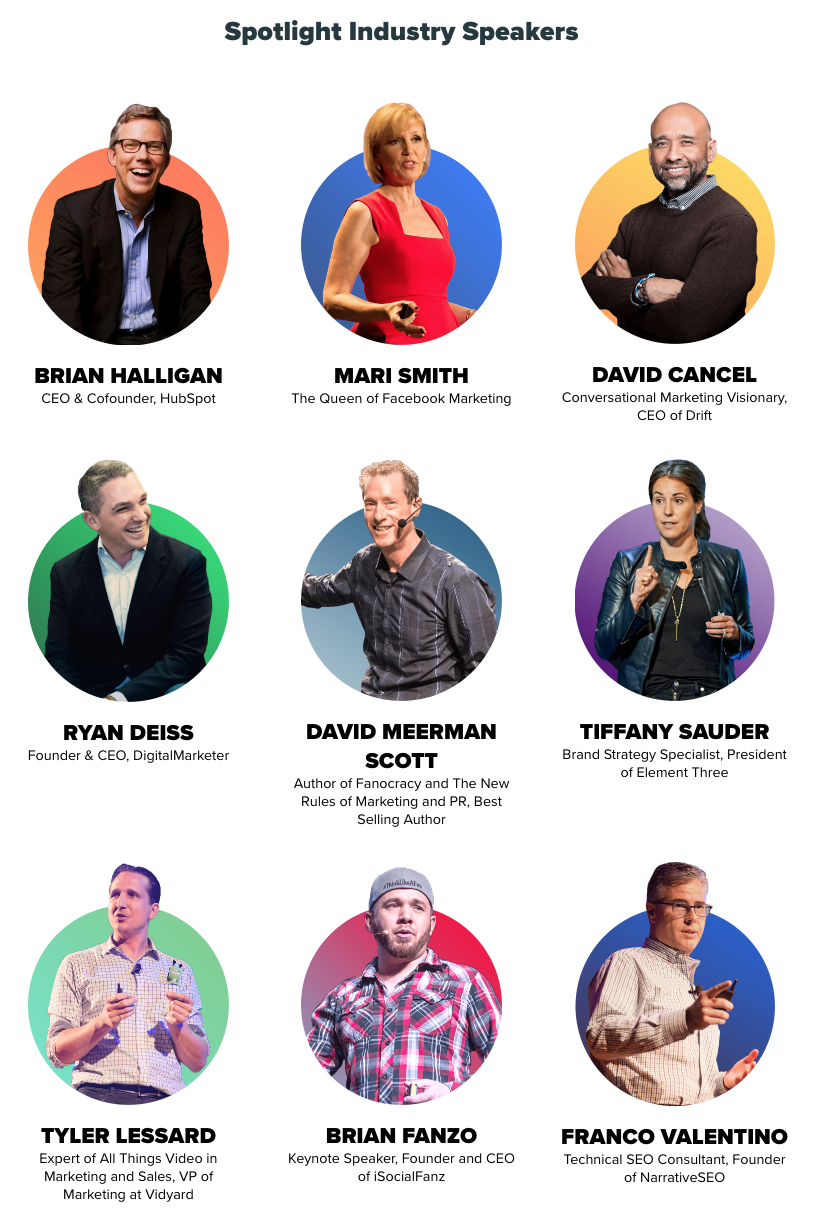 You will be smarter after you listen to all of these amazing folks.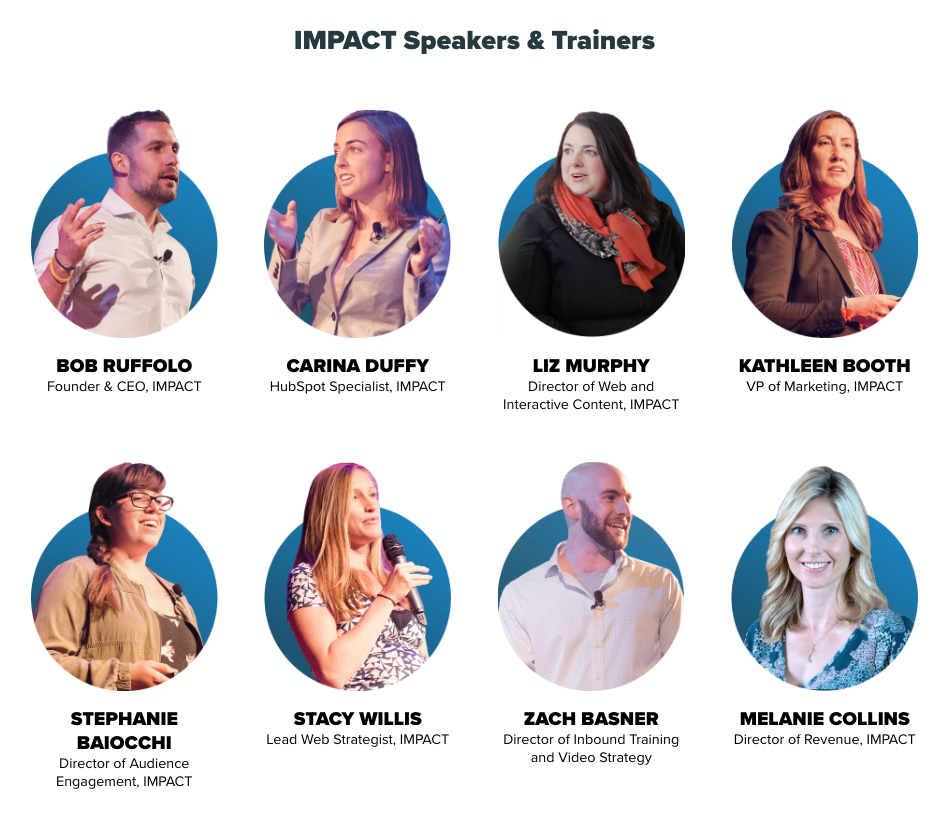 Oh, hey. That girl, second from the right in the top row, looks familiar.

Oh, yes. Marcus Sheridan will be there.
Now, here's what you need to do. Check out the #IMLive19 agenda. If you need to, convince your boss that you should be at IMPACT Live. Then, get your ticket at 15% off with the promo code SPEAKERHALLIGAN.
⚡ IMPACTers at #INBOUND19
Hi, there! Three of our own will be speaking at #INBOUND19 this year. You can't register for sessions yet, but you can favorite them and add them to your calendars now:
Also, IMPACT will be back at Club INBOUND this year — including yours truly! So, stay tuned. We've got some fun surprises and announcements about IMPACT at INBOUND coming your way...
🗞️ What I'm Reading
And now, without preamble or context, here is what I'm reading right now:
P.S. Did you know you can advertise with IMPACT? From events and podcasts, to content and video, we have hundreds of thousands of digital marketers, business leaders, and sales pros waiting to hear from you.