Tripling Your Landing Page Conversions, Creating Content Like a Thought Leader, & Maximizing Your Facebook Giveaways...This Is THE LATEST!
Friends, it's wonderful to be a trail blazer and do something that's never been done before -- especially as a brand -- but that doesn't mean we should disregard tried-and-true ideas.
Maybe it's because I'm 30 now and I'm realizing I shouldn't have rolled my eyes at my parents' advice growing up...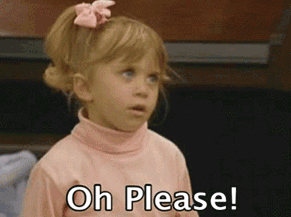 But there's something to be said about learning from other people's work and experience.
Sure, just because it worked for someone else doesn't mean it'll work for you -- all brands and organizations are different -- but the strategies and tips that have seen success can, at the very least, act as inspiration or even jumping off points for some experiments.
Take these insights for example...
📈
This is How Rev.com Tripled Its Landing Page Conversions [Podcast]
When I first started working in inbound marketing, few things were more satisfying than achieving a high landing page conversion rate. It meant the copy hit all the right notes and people were entering our funnel -- every marketer's goal! But with savvier and more skeptical audiences, it can be harder to hit those high marks. In this week's episode of The Inbound Success Podcast, Rev.com Director Growth Barron Caster sits down with our very own Kathleen Booth to discuss how the company uses consumer research and insights to 3x its landing page conversion rates.
✍️
The Thought Leader's Secrets to Unforgettable Content
Anyone can create content, but creating truly great content is no easy feat. As a content manager, editor, writer, and notoriously tough critic of all things, few know this better than yours truly. Great content is a perfect blend of skillful phrasing and wise, thought-provoking insight -- but it doesn't have to be intimidating. IMPACT's Director of Web & Interactive Content and my fellow LATEST-writing partner, Liz Murphy, candidly shares what it really takes to create unforgettable content like a thought leader.
🎁
Running a Facebook Giveaway? These 7 Ad Tips Will Help You Maximize Its Performance
Organic Facebook success is just about as elusive as truly great content, but luckily Facebook's comprehensive advertising platform and, of course, everyone's love of free stuff, still puts it within our reach. In a guest piece for our friends at Instapage, IMPACT's Facebook Ad Strategist, Ali Parmelee, shares seven musts to running Facebook Giveaways that guarantee conversions.
👀 ... When You're All Ears (& Eyes)
🚨 Save Your Seat
🌎 IMPACTERS on the Move
👉 Learn more about having someone from IMPACT speak at your event.
🗞️ What I'm Reading
What's on my reading radar this week? Let's take a look:
Talk soon!