Facebook Shares Secrets to Story Success, Jack Dorsey's New Vision for Twitter, & A Nightmare Wedding Planning Experience...This Is THE LATEST!
If I've learned anything about myself in the past few months, it's that I'm a creature of habit.
Throw me out of my routine for more than a few days and it'll take what seems like a lifetime to get back into my groove.
Unfortunately, between moving into my first apartment, IMPACT building out a new office, and just getting back from a fairly culture-shocking vacation, I'm looking for a sense of normalcy.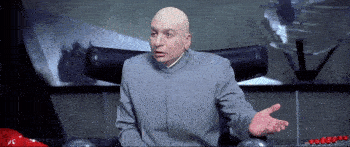 But here's the thing about life and marketing -- nothing stays the same for long.
They're both always changing it up to keep you on your toes (or even knock you off your feet).
Fortunately for us (and Dr. Evil), sometimes you'll get thrown a bone to help you navigate these changes. Take this news from Facebook, for example.
📱
Facebook Wants You to Use Stories -- So Here's the Real Data on How to Do It Right. [Infographic]
It's no secret that Facebook is trying to make Stories happen harder than fetch, but rather than just not-so-subtly hinting at it or forcing the behavior through its algorithm (as it's been known to), the social media giant is giving you the tools to make them less intimidating. How inbound! This week, Facebook released an infographic sharing data-backed advice on how to create the most creative and successful Story content for your brand.
🙅🏽‍♀️
Twitter Hopes These Changes Will Help Prevent Harassment and Keep Users Safe.
Reflecting on the surge of fake news, Twitter feuds, and harassment, Twitter founder & CEO, Jack Dorsey is setting out to help make the platform "healthier" for users. How, you ask? In a TED Talk earlier this week, Dorsey said he believes that shifting away from following individuals/brands to following topics, may be one big change that will do the trick -- but that isn't sitting well with users. IMPACT Talent Manager Carolyn Edgecomb dives into the details of Dorsey's vision and how marketers may be affected.
😒
She Asked, They Didn't Answer. Here's How Poor Content Created a Horrible Online Research Experience For One IMPACT Bride-to-Be.
When you're making a big purchase, the first place you likely turn is Google and we IMPACTers are no different. IMPACT's Director of Client Services, Katie Pritchard, has always theoretically known the pain of not having major purchase questions answered by brands, but it wasn't until she started planning her wedding two months ago that she really experienced it first-hand as a buyer. She shares her experience and the lessons she learned as a marketer.
👀 ... When You're All Ears (& Eyes)
🚨 Save Your Seat
🎉

Weekend Nonsense

Ever since I saw this video shared by both beloved entertainer, Will Smith, and his wife (and INBOUND 2019 speaker), Jada Pinkett Smith, I have been OBSESSED with it.

In moments of stress, it brings me joy and I'd be shocked and appalled if it didn't do the same for you. I give you what I've dubbed, Salsa Baby: