Demand gen vs. lead gen, the psychology of pink, and Facebook's 2019 Holiday Marketing Guide is out ...this is THE LATEST!
💯 Jump Right into the good stuff!


💥 The #1 reason why digital marketing strategies fail is due to lack of buy-in from sales and leadership. In 45 minutes, learn how you can get sales and leadership buy-in for your content strategy from Marcus Sheridan and Melanie Collins from IMPACT on October 23.
I make no secret of the fact that orange is my absolute favorite color...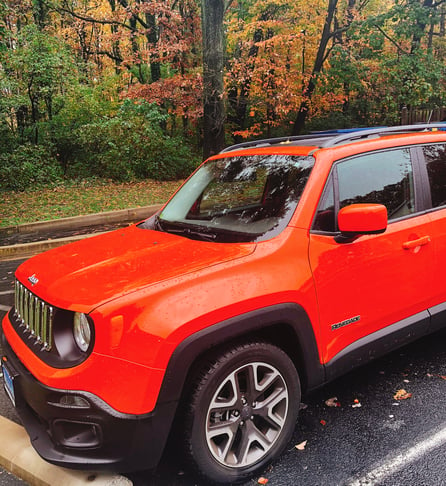 Isn't she beautiful? Her name is Foxy, and she's the closest I'll ever get to "wearing" orange, since I tend to look like a Medieval plague victim in orange hues, given my fair complexion.
I do not, however, pay the color pink the same courtesy. Even though, privately, I absolutely love pink. Yes, my body rejects outfits that don't fall strictly within the color boundaries of black, gray, mauve, tan, and classic plaids. But that doesn't change the fact that pink quite literally sparks joy in my otherwise monochrome world.
In fact, I almost always have a small vase of pink carnations on my desk:
Much like the color pink, I also consider carnations to be unfairly maligned. Some consider them to be pedestrian, but they last forever and, when bunched together, they look like a bright, cheery burst of ruffles.
I don't usually uncover this fiercely girly side of my personality — the one that loves bursts of hot pink to a degree that is somewhat excessive. Because, somewhere along the line, pink became a polarizing force. Much like pumpkin beers, pink is often met with scorn and derision. (Pumpkin beers are like the Oxford comma of the beer world.)
So, today, I'm declaring my love for pink. You may dislike it, and that's totally OK. Everyone is entitled to their own opinions.
Plus, I think there's enough negativity in the world that maybe we should all be a little less quick to drop the judgment axe on those around us when they find pure happiness in the little things in life.
Whether that be pink, pumpkin beer, or something else.
🔥 Yes, there is a critical difference between demand generation and lead generation, and you need to know what it is (4-minute read)
If you're a digital marketer, it's likely you've heard the terms "demand generation" and "lead generation" thrown around. It's gotten to the point where some are quick to say there is no difference between the two terms. Someone will ask, "What is demand generation?" And someone else will be quick to reply, "Nothing new! We're just rebranding lead generation with a shiny new term." But that's not an accurate assessment. In this critical read from IMPACT Director of Demand Generation Kristen Harold, learn the difference between demand generation and lead generation, and how to know which strategy is right for your company's goals.
🔎 Related articles and resources
💕 Pink is a divisive color, but it plays an absolutely critical role in marketing, branding, and design (5-minute read)
Although a good number of women went through a pink phase when they were children, the color of bubblegum and flamingos isn't beloved by all. Considered childish by some and a gendered construct by others, pink is a polarizing force in the marketing world. Even as it gains more gender neutral and mainstream acceptance through its association with National Breast Cancer Awareness Month, many still shy away from it. Love it or hate it, I invite you to explore how powerful pink can be when embraced the right way through branding and design in this article from IMPACT Head of Editorial Content Ramona Suhkraj.
🔎 Related articles and resources
🤔 Is your brand's website the lead-generating machine it could be? Our award-winning website team can help you with a new website strategy or a new website redesign. (Now is the time to start thinking about putting your best foot forward in 2020.)
🛍️ Here are 11 key takeaways from Facebook's hot-of-the-presses 2019 Holiday Marketing Guide (3-minute read)
Is your marketing strategy ready for the holidays? If not, don't panic. Facebook has put together a helpful 2019 Holiday Marketing Guide, which is full of industry insights and statistics to help you develop and implement your business' holiday marketing strategy. But who has time to read through yet another research report, right? To save you some time, IMPACT Digital Beat Reporter Kate Williams has the (streamlined) scoop on the 11 key takeaways all Facebook advertisers and marketers need to know from the blue giant's latest holiday marketing research report.
🔎 Related articles and resources
🎧 Our Latest Shows & Podcasts
📆 Upcoming Digital Sales & Marketing Events
🌎 IMPACTers on the Move
IMPACT CEO Bob Ruffolo will be featured as a guest expert during SEMrush's one-of-a-kind, 24-hour Global Marketing Day 2019 event on October 29!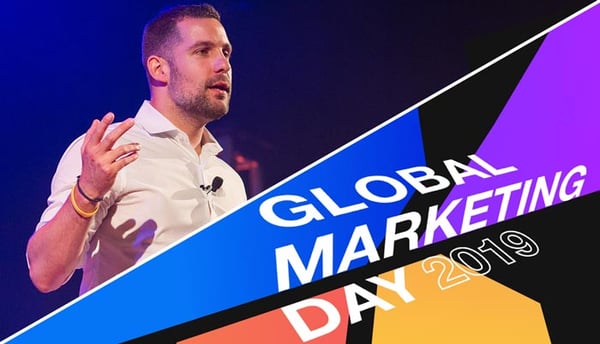 With live streams from four locations around the world — Sydney, London, New York, and San Francisco — attendees can tune in any time, anywhere. Register today for this free event.
Then, in November...
Vidyard's Fast Forward: The Video Marketing Virtual Summit returns on November 14! Our very own Myriah Anderson is part of the lineup with a can't-miss session on using video for sales.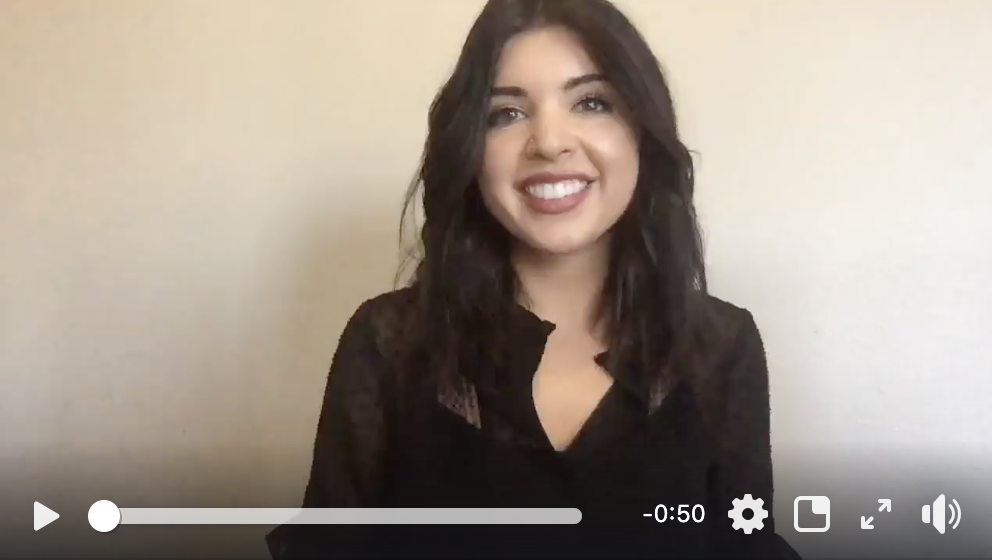 Check out Myriah's video in IMPACT Elite talking all about Fast Forward.
(In case you're wondering, Myriah literally wrote the book on video for sales.)
🤓 What I'm reading right now
Here are the news items, long reads, and articles that have caught my eye this week:
🚀 One last thing
Oh my gosh. The final Star Wars: The Rise of Skywalker trailer is out, and I am beside myself with excitement.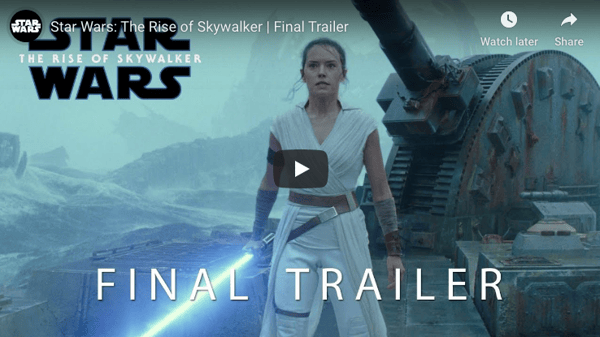 Later, gators! 🐊