New Video Sales & Marketing Research Released, 5 Things You Need to Know Before You Advertise on LinkedIn, & Being Responsible for Things You Don't Control as a Leader ...This Is THE LATEST!
💯 Jump Right Into the Good Stuff!
Get your ticket to

IMPACT Live 2019. You won't want to miss out on this one-of-a-kind, immersive event for growth-focused business leaders and digital marketers.

Use code IMPACT20 to

take 20% off your ticket price.
Currently, there are two different couches in my living room.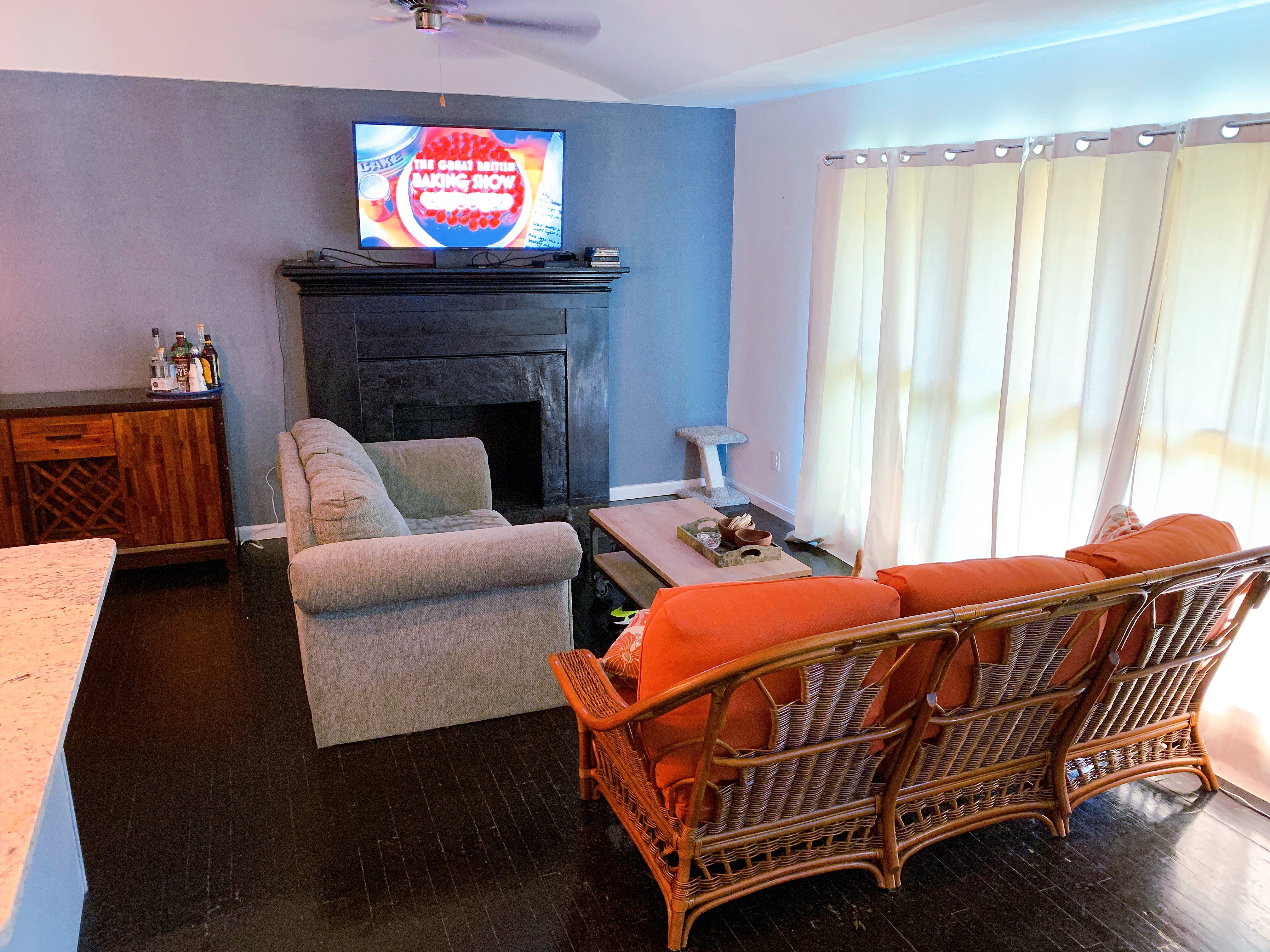 This was not part of the plan. That adorable little green loveseat is supposed to be in a spare room upstairs, not gobbling up half of the living area with its fluffiness.
You see, even though it has been completely renovated, my house was built in the early 1960s. So, it has a few quirks. For example, the hallways are a bit narrow, as are the doorways.
Knowing this, measurements were taken — of the hallway, the room the loveseat was going into, and the loveseat itself. Unfortunately, even with all that planning, an assumption that the cushions were squishier than they are in reality (as well as an extra half-inch on the back), the couch wouldn't fit in the room and almost got stuck in the hallway.
Having taken more than a few spins around the sun, I know that things not going according to plan sometimes is just a fact of life.
For instance...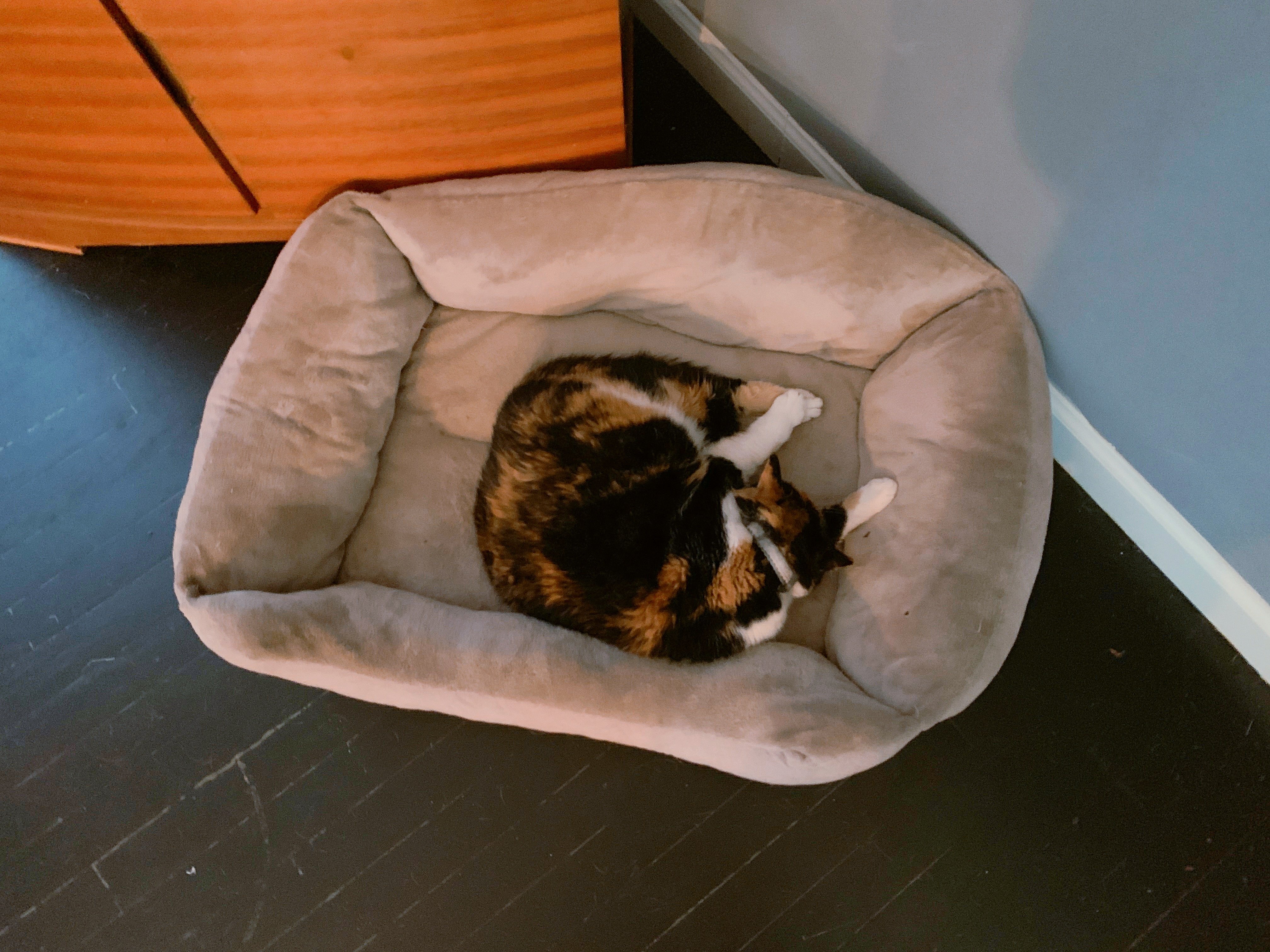 ...this is supposed to be a bed for my dog Nugget. Instead, Pumpkin the cat bullied Nugget out of it two nights ago, and now the dog bed is a cat bed. (And Nugget isn't allowed anywhere near it.)
The same holds true in the digital sales and marketing world — things don't always go according to plan.
Perhaps you expected the copywriting for a particular landing page would only take about 30 minutes to complete, but it took an hour (or more) instead. Or maybe you built a mobile-first strategy based on the knowledge that mobile use overall is way up, but later on you find out that (in reality) your users primarily interact with your site, content, and videos on a desktop computer.
There's no way to guard against any and all eventualities that may negatively impact our work, our strategies, or our campaigns. But aside from continuing to test and being thorough in our planning, one of the best things we can do to minimize "surprises" as much as possible is to devote time to true education.
So often, we only focus on consuming content that is hyper-tactical and provides in-the-moment value. We need to slow down. Yes, still devour all of those "actionable" blogs and videos, but also make the time to review new research, attend meaningful events, and consume reflective advice.
That is how we'll not only achieve the goals that are directly in front of us today, but also how we'll better future-proof our strategies for success tomorrow.
🔥 [New Research] The Latest Video Sales & Marketing Business Trends You Need to Know from Vidyard's Latest 2019 Report
Did you know that, in the world of business video, consumption primarily occurs on desktop and not via mobile? Also, that 10 a.m. is the most popular time of day for video watching, and that Thursday is the most popular day of the week? These are just a few of the most eye-opening and surprising insights to come out of Vidyard and Demand Metric's latest report on video for business. Watch (or read) the latest episode of Film School for Marketers for a thorough rundown of all of the most important insights you need to know from the 2019 Video in Business Benchmark Report.
⭐ RELATED CONTENT:
💸 Before You Invest Any Money in LinkedIn Advertising, There Are 5 Things You Need to Know First
LinkedIn users browse the network passively with an open mind, looking for insightful content, which makes it ideal for brands looking to establish awareness or thought leadership. So, in contrast to an ad network like Google Ads, LinkedIn is best for education, thought leadership, and driving top-of-the-funnel brand awareness. With that in mind, IMPACT Client Success Manager Marc Amigone has pulled together the five essential tips every company advertising on LinkedIn must know before they start their first campaign.
⭐ RELATED CONTENT:
⚖️ As a Leader, How Can You Effectively Be Responsible for Outcomes & Goals You Do Not Control?
If you're an aspiring leader, know that you'll spend less time doing the work that gets the results as you climb up the organizational ladder. Instead, you'll be managing the people who do. Additionally, you'll be the one held accountable for the outcomes and results your people are (or aren't) able to achieve. This is one of the most difficult challenges you will overcome as a leader. That's why IMPACT COO Chris Duprey wrote this article, in which he shares his own experiences handling this challenge, as well as the strategies he has used to become an effective leader who is responsible for results, but not the work itself.
⭐ RELATED CONTENT:
🎧 Our Latest Shows & Podcasts
📆 Upcoming Digital Sales & Marketing Events
⏰ Throwback Thursday
This is one of my favorite talks from last year's IMPACT Live, and it won't take you long to understand why:
Gurus love to spout off about the supposed "death of content marketing." Yes, there is a lot of content out there these days — lots. But does that mean it's no longer possible to stand out? Should businesses consider other strategies?
In this frank discussion, Marcus Sheridan gets real about why great content matters more than ever, and what organizations must do to stand out over the course of time.
🗞️ What I'm Reading Right Now
Finally, without preamble or context, here is what I'm reading right now:
Ta-ta for now!