The average email open rate, optimizing your Google My Business page, and 4 team productivity tools you need

...this is THE LATEST!
🔥 Jump right into the good stuff


👋 Want to work for IMPACT? We're hiring! We're looking for an experienced digital marketing consultant/strategist with a proven track record of advising and leading clients to digital sales and marketing success. Could it be you? Learn more about the role and apply today.
Recently, I conducted a super scientific (see: "completely illegitimate") survey of ~50 digital marketers outside of IMPACT about how effective and efficient they feel at work. Here is how the data broke down, once I crunched the numbers: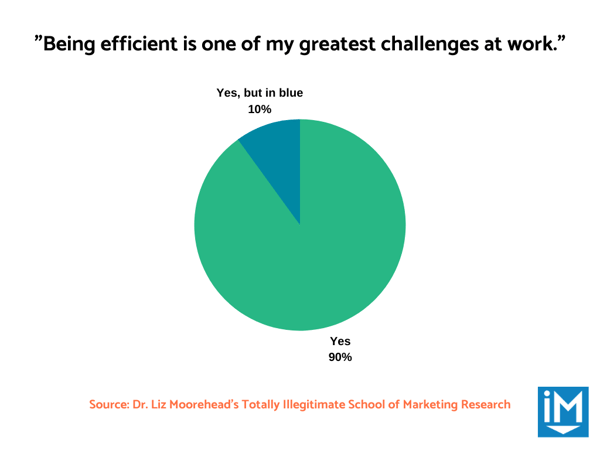 Unsurprisingly, efficiency — as an individual or as a team — seems to be an across-the-board sore spot in our field.
Personally, I typically run into this problem when I have to switch from working remotely to working out of the IMPACT home office in New Haven, Connecticut, as I'm doing this week!
At home, I know exactly the conditions I need to be successful, from how my office needs to be set up to how I manage my day-to-day calendar. But when I come into the office, all of my beautiful, rigid rules completely go out the window. And, when I return home, the list of what I didn't get done is longer than the list of what I accomplished.
To combat this, I'm trying something new this week: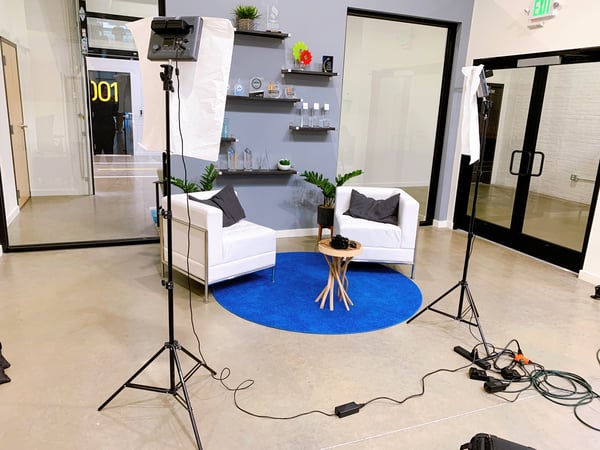 Instead of trying to get a bunch of my usual "Pretend I'm not here, leave me alone!" content writing done this week, I'm going to focus on filming videos for IMPACT, getting face time with my people, collaborative strategy meetings, and so on.
Basically, I'm trying to be more strategic about what is the best use of my time, based on the context of where I am.
Still, I'm always open to trying new things that will help me work smarter — so, what are your favorite productivity tips? I'm all ears, because I have so much I need to get done while I'm here.😨
👉 Learn the average email open rate, so you can measure your email marketing success accurately (4-minute read)
When you click send on any marketing email, there are many metrics to track to evaluate its efficacy. In concert, all of these measurements attempt to paint a picture of who engaged with your email and how. Among the most important statistics is open rate. In this article from IMPACT Editorial Content Manager John Becker, you'll learn the average email open rate, the factors that influence that number, and our best practices for sending irresistible emails.
💬 You asked, we answered
👉 How to completely optimize your Google My Business page listing for success in 2020 (10-minute read)
Google My Business (GMB) is a free, easy-to-use tool that helps businesses manage their online presence and appearance in Google Search and Google maps. It's also one of the most powerful digital sales and marketing tools for businesses who are targeting geo-specific markets. In this article from IMPACT Lead Content Marketing Trainer Kevin Phillips, you'll get an exhaustive, no-stone-unturned overview of how to make your Google My Business listing an unstoppable revenue-generator for your company.
💬 You asked, we answered
⛔ The #1 reason a 2020 digital marketing strategy will fail is lack of buy-in from sales and leadership (learn more)
We've helped hundreds of companies around the world solve their most pressing digital sales and marketing challenges — alignment, lack of excitement, a website that isn't generating enough leads, creating the right content, and so on — and it all began with our transformative inbound culture workshop.
🤔 What do you want to do now?
👉 If you want to maximize your team efficiency in 2020, here are the 4 tools you need to look at (6-minute read)
It's pretty easy to point to tools that will improve the external results of your organization — for example, HubSpot for digital sales and marketing automation, or Vidyard for business video hosting. But one of the biggest boosts a tool can give you is in how well your people and teams work together. In the latest installment of the IMPACT Toolbox series, IMPACT front-end developer Morgan VanDerLeest shares the top four tools you need to look at in 2020 to improve team efficiency and productivity.
💬 You asked, we answered
🎧 Latest shows and podcasts
📆 Upcoming events
⏰ Throwback Thursday
As I mentioned at the start of this issue, we're expanding our digital sales and marketing team at IMPACT. If you're doing the same, I highly recommend you bookmark our ultimate marketing interview questions list:
If you still need more hiring resources, check out our digital marketing manager job description, content manager job description, and our ultimate list of culture fit interview questions.
📚 One last thing
Fun fact about me: I am a huge murder mystery nerd. (One of my favorite authors is Agatha Christie.)
Which is why I am so, so excited that Content Marketing Institute's Joe Pulizzi — also of Killing Marketing fame — has released a new book, and it's a murder mystery!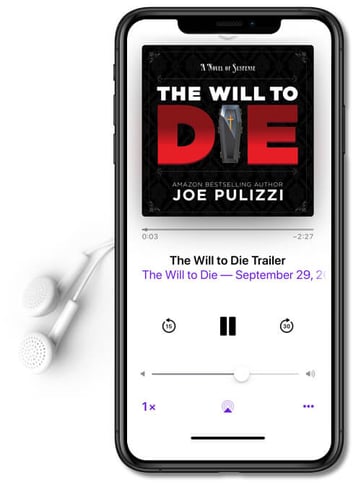 The audiobook version of The Will to Die is now available FOR FREE (for a limited time!) on Apple Podcasts, Google Podcasts, Sticher, Spotify, and Overcast.
Congrats, Joe! Now I know what I'll be reading over the holiday break.
Talk to y'all later! 👋