Advocate communities, streamlining the video review process, and the definition of SEO ...this is THE LATEST!
💯 Jump Right into the Good Stuff!


✨ We're always throwing down other organization's websites but this time it's your turn. We gave our website a facelift. You should check it out and give us your honest feedback!
Today is that special day once a month where I, Stephanie Baiocchi, get to take over THE LATEST!
I am writing to you from roughly 30,000 feet in the air (or something, I dunno, I had to Google that) on my flight from Chicago to Minnesota to visit a friend for the weekend.
I normally don't fly United but I did this time and was stoked because this meant I would finally get a Stroopwafel.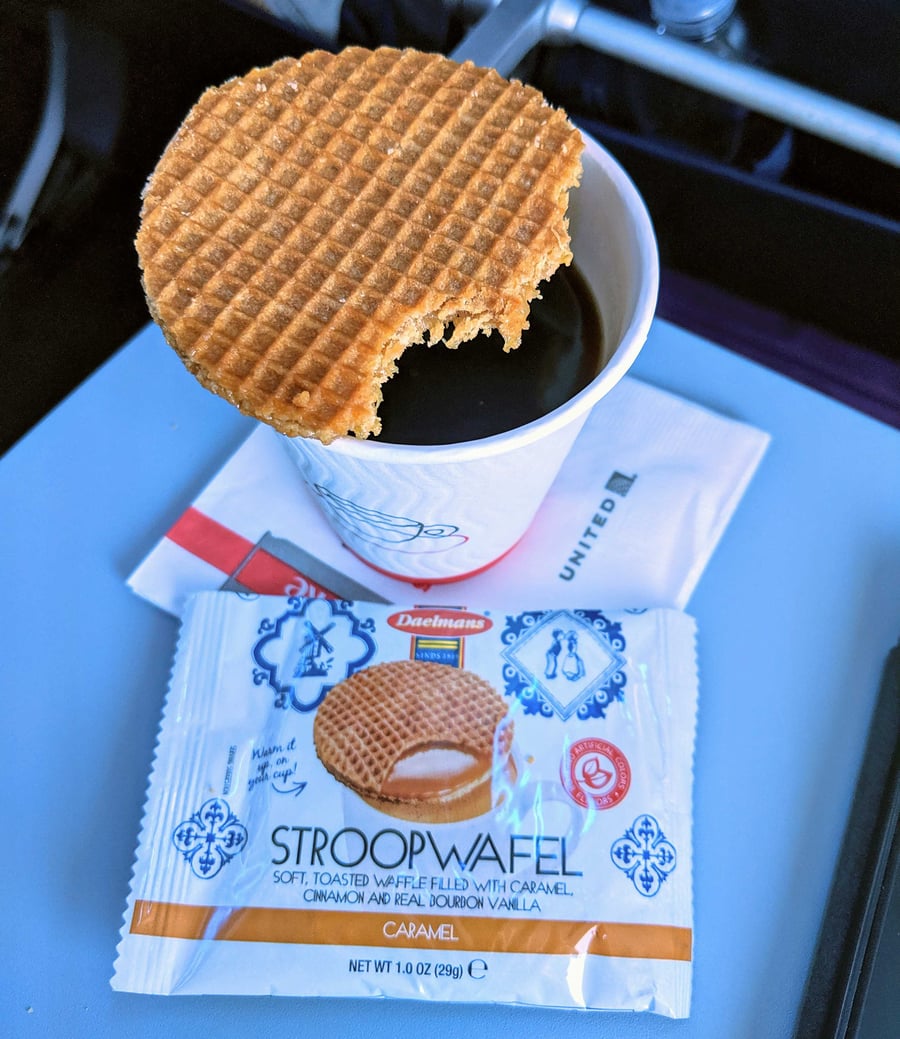 My Stroopwafel properly warming over my coffee.
Until this flight it had been ages since I'd had one because United cruelly yanked them from passenger hands (not literally of course) back in June of 2018.
Naturally, this sparked outright outrage on Twitter, including responses such as "how dare you get rid of it" and "shame on you."
Fortunately, United listened to its customers and just under six months later, the Stroopwafel made its glorious return to the skies.
United, among other airlines, has dealt with its fair share of issues and frankly, PR nightmares, over the past few years. But it's nice to know the airline still takes its customers' concerns seriously. Even about something as seemingly silly as an in-flight snack.
As a customer who always has a lot to say, I appreciate when my comments and concerns are acknowledged by businesses and am more likely to be a repeat customer because of this.
When we listen to what our customers and prospects are saying, we learn more about how to be a better resource to our ideal buyers than we could ever learn from persona research or team brainstorms.
What are you doing to listen to your customers?
🗣️ How to Build an Advocate Community For Your Business
Of course I'm going to throw my own article in here today. But it's not just for selfish reasons. People often ask to "pick my brain" about our advocate community. So, I finally did a total brain dump on the topic in this lengthy but comprehensive article on how to build an advocate community for your business.
🔎 Related articles and resources
📽️ How to Streamline Your Video Review Process
An inefficient or completely absent formal video review process can drag out your video production timeline. Setting up a process for reviewing videos will significantly speed up your review time so videos can be completed faster and you can get the most out of your investments. IMPACT Video Editor Megan Lang says she uses three main cuts to create a streamlined review process.
🔎 Related articles and resources
🎒 Back to Basics: What Does SEO Stand For?
While you might not need to be an expert in SEO, all marketers should understand the basics of this critical discipline. Whether you're only starting to learn about what SEO is or you're just looking for a refresher, IMPACT Director of Web and Interactive Content Liz Murphy has you covered with this back-to-basics overview of what SEO is, why it matters, and real world examples of SEO in action.
🔎 Related articles and resources
💥 Immediately improve your website's performance with a technical SEO audit by IMPACT, in partnership with Narrative SEO.
🎧 Our Latest Shows & Podcasts
📆 Upcoming Digital Sales & Marketing Events
🌎 IMPACTers on the Move
Vidyard's Fast Forward: The Video Marketing Virtual Summit returns on November 14! Our very own Myriah Anderson is part of the lineup with a can't-miss session on using video for sales.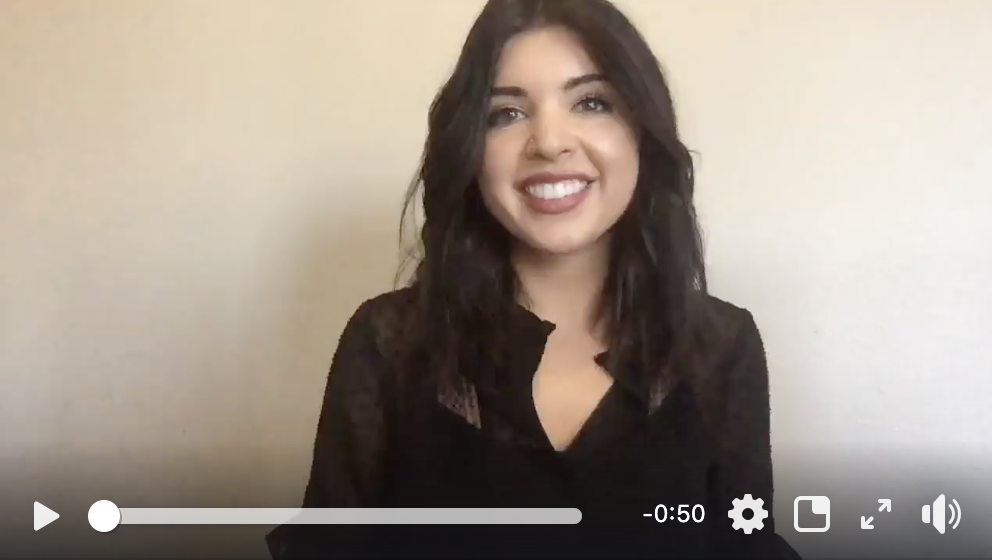 Check out Myriah's video in IMPACT Elite talking all about Fast Forward.
(In case you're wondering, Myriah literally wrote the book on video for sales.)
🎃 Weekend Nonsense
If you've ever sent or received an email you will love this "Email in Real Life" video by the makers of "A Conference Call in Real Life." I absolutely cracked up watching this because it's so painfully accurate.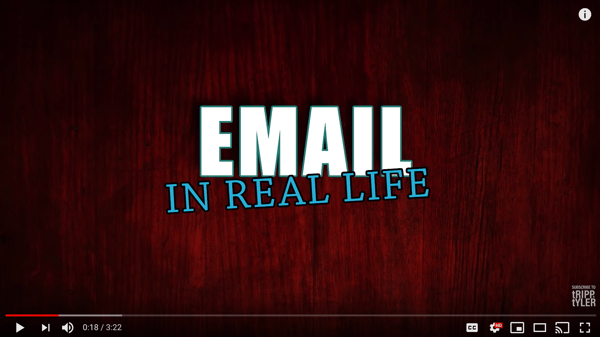 Now back to you, Liz.