Facebook's Storied Future, Welcome Emails, and Video Editing for Any Budget!
So, this past weekend, I was in New York City celebrating a friend's birthday and, like any good group of millennials, we spent it stuffing our faces -- but only after we staged the perfect photos for our Instagram Stories.

As much of an eye-roll as this may be for some, according to Mark Zuckerberg, over a billion others are eating this behavior right up. Here's the scoop...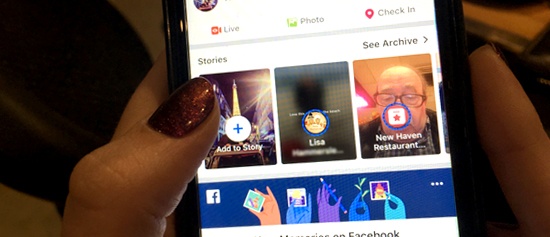 Stories Are The Future of Facebook
Whether its Instagram, Whatsapp, or Facebook itself, more people are viewing & engaging with social media "stories" than standard newsfeeds/profiles, these days. That's why on Facebook's Q3 earnings call, Mark Zuckerberg did not hold back on declaring them "the future" of the platform. Pun Very Much Intended -- Here's the Story from IMPACT Account Strategist, David Little.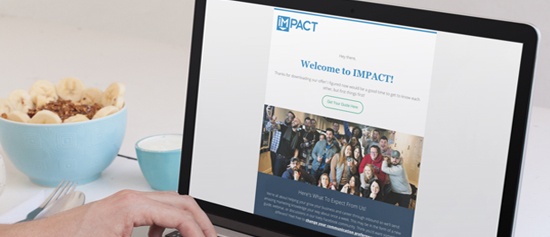 Willkommen And Bienvenue...
Welcome! [INFOGRAPHIC]

Just like entering new social situations (or a beloved Broadway musical), research from this infographic by Invesp shows consumers who get an introduction to a brand via a welcome email are more likely to buy and be more engaged long-term. Explained by yours truly -- This is Why Your Brand Needs to Say Hello to a Welcome Email.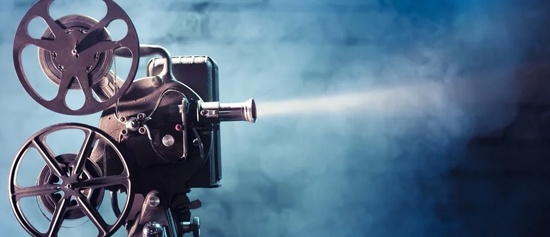 And The Oscar for Best Editing in a Marketing Video Goes To...
Like writing, precise editing can make or break the narrative, message delivery, and overall impact of your marketing videos -- but you'll need the right tools. In this article, IMPACT Video Editor, Megan Lang shares 14 great editing softwares & apps to help marketers create truly memorable videos. Find The Right Tool for Your Budget & Skill Level Here.
... When You're All Ears (and Eyes) 👀
Save the Date 📅
Free 3-Day Online Video Summit! Join 2,000+ marketing & sales leaders to learn how to stay ahead of the pack using video at

Fast Forward on Nov. 6-8th, 2018. IMPACT's Director of Video Training & Strategy, Zach Basner & Client Success Specialist, Myriah Anderson are teaching attendees how to get started with video in their sales process on Nov. 7 at 3 p.m. ET! Register for FREE here!
Calling All MarTech Fans in Chicago!

IMPACT Director of Audience Engagement & Community Stephanie Baiocchi will be presenting at the ANA Business Marketing Chicago Associate Board's Marketing Tech Tools Throwdown on Nov. 7.

Get your tickets now.
IMPACT Elite Live Conversation with Tammy Duggan-Herd, Ph.D.

Mark your calendars for another engaging and insightful IMPACT Elite Live Conversation -- this time with Campaign Creators Marketing Strategist Tammy Duggan-Herd, Ph.D. on Nov. 13 at 2 p.m. Eastern. This is the third of a

four-part Live Conversations series, but you can also go ahead and

add the event series to your calendar now.
That's all, folks!
Does your brand have a welcome email? How about a social story strategy? Hit reply and tell me more. I'm also accepting recommendations for stops the next time I eat my way through NYC, but no pressure. 😉
As always, if you got this from a friend and haven't subscribed yet, join the fun here.
Talk soon,