New Sales Enterprise Treats from HubSpot, Going Viral on Medium, and Standing Up to Robots

...this is The Latest!
Good morning, sunshine!
This is it. After weeks of preparation, I can finally introduce you to The Latest (a.k.a. the newsletter formerly known as The Daily IMPACT).
Why the change? Well, we decided we can deliver just as much (and honestly, even more) value to you, without crowding your inbox every single day. So, instead, I'll curate the very best for you into one snazzy email just 3x a week.
I know, I know. Technically, this means less quality time together, BUT it also means each moment will be that much more special... like the tasty marketing and sales nuggets below. Here's The Latest:
Even More Treats on the Way for HubSpot's Sales Enterprise Users!
On the heels of INBOUND 2018, Sales Enterprise customers are saying hello to a ton of new features. With these in hand, "outgrowing" the tool is going to be a thing of the past. Get the deets.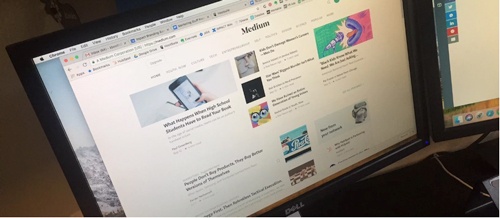 Fact: Medium Could Be the Perfect Medium
We've been debating whether or not Medium is worth investing in for our marketing, but after a few chats and sessions at INBOUND, our VP of Marketing, Kathleen may have an answer (and she shares secrets on how to go viral there from HubSpot's team!) Tell me more.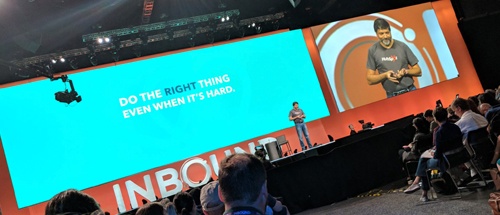 Reflections on #INBOUND18 from IMPACT's Resident HubSpot Nerd
Whether you were in the room where it happened, or had a little INBOUND18 FOMO like me, HubSpot's annual gathering in Boston had some profound takeaways for everyone in inbound. Here's the scoop.
But Wait -- There's More:
Save The Date:

Anddd that's all, friends.

Thoughts? Comments? Concerns?

As one of the first to get The Latest, I'd love your feedback. So, hit reply to tell me what you think and how we can make this the most valuable email you receive. (Seriously, I want to know!)

And as always, you can also join the convo in IMPACT Elite.

Talk soon 😀,