The QR Comeback, Inside Parse.ly's Success, & Facebook's Key Moments...This Is THE LATEST!
Brace yourself: We're already halfway through 2019.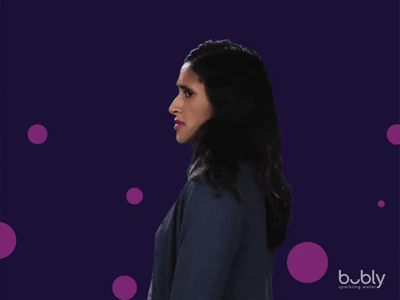 I know; It's crazy right? This is a critical crossroads for many of us.
We need to reflect on the first half of the year and see what went well with our marketing, start thinking about where we want to be in 2020, and in some cases, smash the reset button on things that just aren't working.
It can and will be stressful, but it can also be an amazing opportunity for a fresh strategy.
Take a look at your website and sales data. Perhaps even get out of the office to explore what other businesses are doing.
(Just sayin' IMPACT Live may be the perfect place to do that! Our biggest annual event is quickly approaching on August 6-7 in Hartford, CT, and there will be hundreds of marketers and sales professionals just like you learning, sharing, and connecting. Plus, we've just announced a ton of exciting new speakers, including DigitalMarketer's Ryan Deiss. I'd love to see you there! Use the code LATEST100 to save $100 on your ticket -- Code expires next week!)
If things are going well with your marketing, great! Keep going.
But if they're not, don't get discouraged. This could be your chance to make a comeback.
Kind of like my friends, QR codes...
📱
Are QR Codes Poised For A Mainstream Comeback?
You see QR codes (the little square barcodes-that-could) on concert tickets, movie tickets, and in apps, but they hadn't really seemed to have caught on in marketing in the U.S since their first major appearance in 2011. However, with their incorporation into the native iPhone camera, and more prominent uses in the past few months, we have reason to believe, they could be poised for a more mainstream marketing presence.
📊
Parse.ly Cut Its Marketing Staff, PR, & Content Creation and Still Increased Traffic & Leads
Truly great products sell themselves -- and Parse.ly's success story definitely proves that. In this episode of The Inbound Success Podcast, Kathleen Booth sits down with the analytics platform's VP of Marketing, Clare Carr, to hear how the company cut its marketing staff, reduced PR spending and content creation by half, and still managed to increase website traffic and leads. (It's witchcraft, I say!)
📚
Facebook Shares Insights On How to Capitalize on Moments
Great marketing isn't just about good copy or visuals; it's about hitting the right person with the right message at just the right time. Facebook's new moments guide will help marketers do this more skillfully with their content by identifying these times (i.e. morning commutes, holidays, etc.) and sharing what kind of messaging will strike the right chord during them.

👀 ... When You're All Ears (& Eyes)
🚨 Save Your Seat
New Haven HUG gets in on the Website Throwdown fun (IN PERSON!) on June 25:

The New Haven HUG will be hosting

totally live

website throwdowns! Our panel of experts will be critiquing websites from our audience and offering valuable tips and tricks to improve your site right away.

Make sure to register -- and, if you dare, throw your site into the ring!

Catch Ryan Deiss at IMPACT Live! Ryan Deiss, Founder and CEO of DigitalMarketer, is the newest Spotlight Speaker in the IMPACT Live 2019 agenda! As a leading speaker on digital marketing, Ryan will be talking about the five triggers you need to add to your marketing to create more brand authority. Ryan's joining a packed lineup of marketing superstars, including Marcus Sheridan, Mari Smith, David Cancel, David Meerman Scott, and Brian Fanzo.

What could be better than seeing Ryan at IMPACT Live? Answer: Seeing Ryan and saving some $$$! Use the code LATEST100 to knock $100 off your ticket to IMPACT Live! Hurry--the offer expires next week!
🗞️ What I'm Reading
What's on my reading radar this week? Let's take a look:
Talk soon!