The perfect content calendar template, 17 content marketing tools and apps you need, and how to integrate content into the sales process ...this is THE LATEST!
💯 Jump Right into the good stuff!


✏️ You know the power of content to drive revenue, but you're still struggling. No matter your experience level, our content marketing consultants can help you get started with content marketing, maximize the ROI of your strategy, level-up your website copy, master SEO principles and much more. Learn more about our content consulting services.
Today is my birthday, y'all! 🎉🎈
What's funny about having a birthday close to Halloween is that people assume I love spooky season, costumes, and all of the All Hallow's Eve goodness I can stand.
That could not be further than the truth.
Particularly the costume part, since every birthday party I had growing up was a Halloween party... and my mother was not a half measures kind of gal.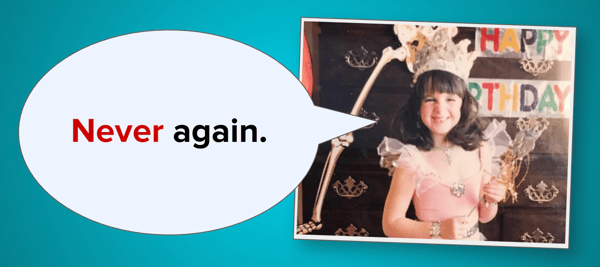 For this get-up, my hair alone took 45 minutes. 😳
Don't get me wrong, I'm not ungrateful for what my mom did at all. (Elaborate handmade costumes and intricate hairstyles with thousands of bobby-pins notwithstanding, my childhood birthday parties were a ton of fun!) But let's just say I got my fill of going overboard on Halloween out of my system at a very early age.
So, in honor of my birthday this year, I'm going to ignore all of the Halloween madness going on around me and focus this entire issue of THE LATEST on one of my absolute favorite things in the whole wild world.
Content.💋
Because, in this chaotic world, I find comfort in words and order in complex, multi-tabbed content strategy spreadsheets.
Below, you'll find three content-focused articles and resources — two of which I wrote and one I helped with. Each were conceived with a laser-like focus on a single goal: to empower you to immediately improve your content strategy development and execution.
Let the content party begin!
🗓️ Here is the exact content calendar template we use at IMPACT, and I can tell you from first-hand experience that it's magical (7-minute read)
I'm going to get right to the point. I've spent years searching high and low for the perfect content calendar template that addressed all of my strategic content planning needs. But I never found one. Then a thought occurred to me — "I know exactly what I want, so why don't I just make one myself?" So, that's exactly what I did. In this collaboration with IMPACT Content Marketing Consultant Christi Wharton, get my content calendar template (without having to fill out a form) and learn the process we use (for ourselves and clients) to put together a revenue-generating content strategy.
🔎 Related articles and resources
🔥 Eliminate the learning curve with content strategy and production, and start seeing immediate results (learn more)
You understand the impact of creating content that answers the most burning questions of your potential buyers to drive real sales results. But you could use some guidance to make sure you're doing it right and staying on top of best practices. We can help.
💙 I could not do my job as IMPACT's content director without these 17 insanely useful content marketing tools and apps (14-minute read)
This list covers everything — tools for keyword research and strategy development, content collaboration platforms, programs for creating content (and making the content creation process feel like bliss), sites for images and photography, editing tools to save you from yourself, and more. So, what are you waiting for? Dive into this comprehensive and newly-updated list of my favorite content marketing tools and apps — I personally vouch for each of them, and many of them are free or very close to it!
🔎 Related articles and resources
💸 The step-by-step process for integrating content into your sales process for greater revenue returns (Inbound Success Playbook)
After "more leads," every single sales pro you'll meet will tell you they also want "more time." Time to spend nurturing and closing qualified opportunities. Time to spend with their friends, families, and loved ones. Time for the activities and hobbies they enjoy the most. Great teaching through content can be the ultimate "time giver" to a sales department. More than that, it can shorten your sales cycle and increase closing rates. In this battle-tested, sales-focused Inbound Success Playbook, you'll learn the precise process you need to follow to integrate content into your sales process, your sales reps can get more time back and see greater results.
🔎 Related articles and resources
🎧 Our Latest Shows & Podcasts
📆 Upcoming events
🌎 IMPACTers on the Move
IMPACT CEO Bob Ruffolo will be featured as a guest expert during SEMrush's one-of-a-kind, 24-hour Global Marketing Day 2019 event on October 29!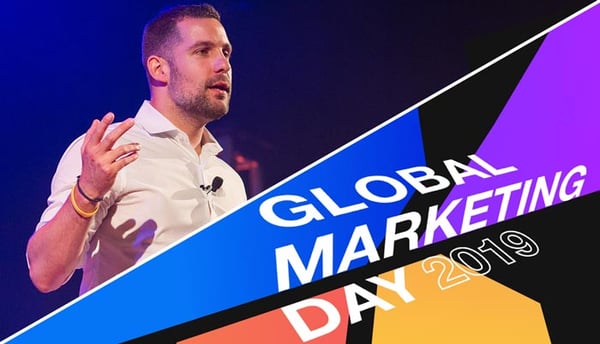 Then, in November...
Vidyard's Fast Forward: The Video Marketing Virtual Summit returns on November 14! Our very own Myriah Anderson is part of the lineup with a can't-miss session on using video for sales.👇

😅 Weekend nonsense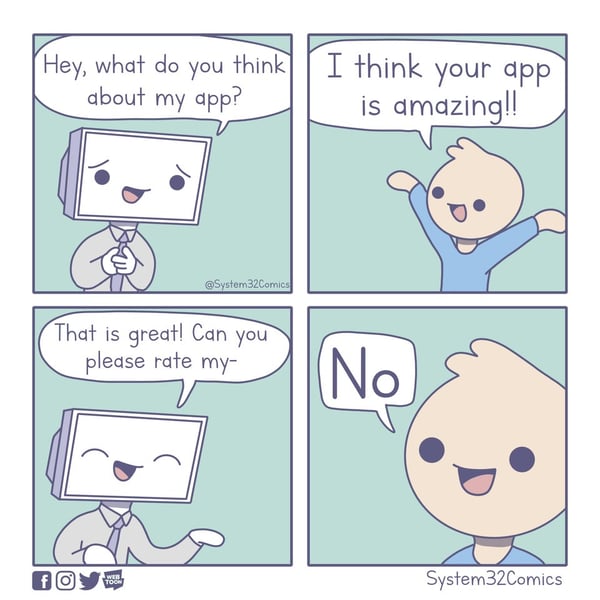 🎟️ One last thing
The Nationals lost last night to the Houston Astros in game three of the World Series (sob), but I'm taking comfort in the fact that I've started hearing rumblings around the office about who are incredible keynote speakers are going to be at next year's Digital Sales and Marketing World.
While I can't let the cat out of the bag just yet, I'll just say that you may want to take advantage of our super early-bird pricing sooner rather than later.
Have a great weekend!