5 major PPC agency red flags, how to achieve true sales and marketing alignment, and 'dwell time' making waves in the SEO world ...this is THE LATEST!

🔥 Hot off the presses




💯 Do you want to stop feeling like you're wasting time and money with inbound marketing? Whether you're just getting started with inbound marketing or you're smashing the inbound reset button for a much needed fresh start with your strategy, this webinar on January 27 will get you on the right track toward crushing your most aggressive digital sales and marketing goals.
As I established earlier this week, I'm basically a tenured professor in the academic area of heartbreak. But my deep knowledge and insights in this area don't just come from my own experiences.
I've spent years — nay, decades — being a shoulder to cry on, a confidante, and tough love-giver for friends when someone they loved did them wrong or they were questioning the status of their relationship.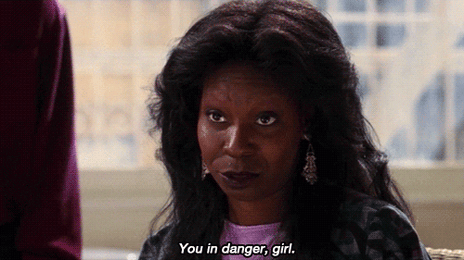 Fig 1: Me giving dating advice to every single one of my high school girlfriends.
What's funny is that many of these romantic "lessons learned the hard way" often apply to the business world — particularly when it comes to trust.
What is the #1 killer of a romantic relationship? Broken trust.
What is the #1 killer of an agency relationship? Broken trust.
What is the #1 killer of sales and marketing alignment? Broken trust... assuming they were ever able to establish trust between them in the first place.
Without trust, you have nothing.
If your buyers don't trust you, they won't give you their money in exchange for goods and services. If you can't trust your agency to give it to you straight when something isn't working or to always operate with your best interests as their top priority, that relationship will fail.
And on, and on.
The applications of trust in relationships are universal. Whether you're talking about a spouse, a partner, an agency, your clients, or your teams, you have to be able to have tough conversations. You have to be able to trust what they say to you is true and transparent, and vice versa. You have to be able to trust that you are committed to growing together, learning together, and taking on your biggest challenges together, as a united front.
In short, trust is the foundation upon which all of your future successes will be built. So, don't settle for anything less. Under your own roof or in your partnerships.
👉 "What are the biggest red flags we should be watching out for in our PPC agency relationship?" (7-minute read)
Just like a romantic relationship, you have to have trust between you and your PPC agency partner. Without it, there will always be questions, lingering doubts, and a growing unspoken resentment that will, ultimately, kill the relationship. Without fail. Your agency must be an extension of your own team, working with you collaboratively to reach your goals. In this brutally honest piece, IMPACT Paid Media Specialist Dan Baum shares the top five signs your current (or prospective) PPC agency partner isn't the right fit for your company... and potentially doesn't have your best interests at heart.
💬 You asked, we answered
👉 "OK, how do we REALLY align our sales and marketing teams, so we can start crushing our goals?" (5-minute read)
If you want to achieve your most aggressive digital sales and marketing goals in 2020, you absolutely must focus on achieving true sales and marketing alignment within your company. This can't be achieved in a single meeting, through an announcement at an all-hands meeting, or by sending an email. In order to truly align these often-at-odds teams, you have to work at it with purpose. In this expert interview with IMPACT VP of Revenue Melanie Collins, you'll learn the exact steps you need to take within your company to align your sales and marketing teams, so you can meet (and exceed) your revenue goals this year and beyond.
💬 You asked, we answered
💔 "No matter what we do, our sales and leadership teams simply won't buy-in to our digital marketing strategy — how do we fix this once and for all?" (find out)
Our transformative inbound culture workshop is designed to establish alignment and excitement across all of your teams for the direction you need to take with your digital sales and marketing. We've helped hundreds of companies in your exact position come together to eliminate barriers to buy-in and achieve astounding revenue growth — and it all began with our inbound culture workshop.
👉 "Why is everyone talking about 'dwell time' all of the sudden in the SEO world? What do we need to know?" (3-minute read)
Dwell time simply refers to the amount of time someone spends on a particular website page after clicking through it from a SERP result, before the hit the back button to the original search results. Doesn't sound like a huge deal, at first. However, many are predicting that it is going to be one of the most important metrics publishers and companies should be focusing on in their 2020 SEO strategy. In this article from IMPACT Director of Operations Kaitlyn Petro, learn everything you need to know about what dwell time is, how you measure it, and the best way to focus on this metric in your SEO strategy.
💬 You asked, we answered
📅 Upcoming events
🎧

Latest shows and podcasts
👋 Work for IMPACT
Wouldn't you love to call me a teammate? Well, here's your chance. We're currently accepting applications for:
🍰 Weekend nonsense
See, at IMPACT, we'd call this "living in the solution":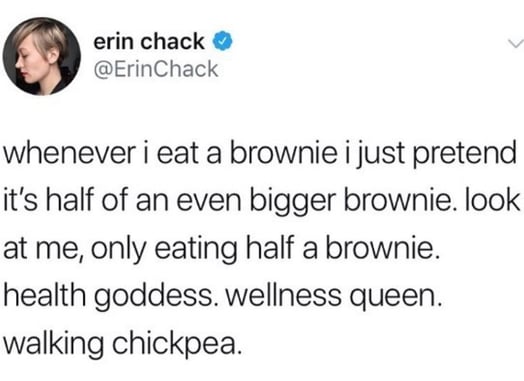 Have a great weekend!