A foolproof digital marketing strategy, how Yale Appliance became the most trafficked small appliance website in the world, and Facebook settles for $40 million in video metrics lawsuit ...this is THE LATEST!
💯 Jump Right into the Good Stuff!


✨ We're always throwing down other organizations' websites but this time it's your turn. We gave our website a facelift. You should check it out and give us your honest feedback!
Happy Tuesday, I'm back, welcome to the new week, blah blah blah... let's get down to business.
As I was cuddled on the couch putting the finishing touches on my epic digital marketing strategy article last night (because I'm physically incapable of not working), something miraculous happened:
With an astonishing 8-1 win over the St. Louis Cardinals, my beloved Washington Nationals are now potentially only one game away from going to the World Series for the first time ever in the history of the franchise.
Did you know there hasn't been a World Series in Washington, D.C., since my grandfather, Vito Perruso, cheered on the Senators in 1933?
Of course, we lost that World Series, per local tradition.
In fact, as a beleaguered Washington, D.C., sports fan, my life has been almost exclusively headlined by misery, loss, and shame. (Did you see the Redskins-Dolphins game this past Sunday? No one really won that game.)
While we still have a chance to totally blow our chances at an NLCS sweep tonight, I'm leaning into the excitement, because this is a surprising change of pace. Is this what happiness feels like? I'm so confused.
For now, let's all cross our fingers that this upcoming Thursday's issue of THE LATEST isn't dedicated to cringe-y poetry, with hackneyed lines like, "My broken baseball-loving heart is now as cold and black as the night sky."
🔥 How to create a foolproof digital marketing strategy in 2020 (includes examples, step-by-step overviews, and more)
I wrote this last night because I'm so sick and tired of articles that promise they'll teach you how to create a robust, results-driving digital strategy only to deliver flimsy, one-to-many templates and a few "duh" best practices. This 3,600+ grand opus delivers everything — how to get buy-in from sales and leadership, what exact topics should be in your content strategy, the specific marketing and sales videos you need to be creating, how to create excitement for your strategy within your company, and a lot more. Beware, this guide is not for the faint of heart — but the results you'll see from this digital battle-tested marketing strategy playbook are going to be worth the effort.
🔎 Related articles and resources
💥 Our transformative inbound culture workshop is designed to establish alignment and excitement across all of your teams for the direction you need to take with your digital sales and marketing.
🌎 Learn how Yale Appliance increased revenue by 350% and became the most trafficked small appliance website in the entire world
On this week's episode of The Inbound Success Podcast, Kathleen Booth spoke to Yale Appliance CEO Steve Sheinkopf, and I can't believe my luck. Because if you're wondering whether or not the digital marketing strategy I shared above actually works, Yale Appliance is living proof that, although it requires a lot of commitment, it absolutely does. While industry competitors have gained 15 to 20% in revenue in the past 10 years, Yale Appliance has increased their revenue by 350%. Learn how Yale Appliance grew from a $37 million business to $122 million business with an all-in commitment to a new digital marketing strategy.
🔎 Related articles and resources
💰 In other news, Facebook maintains innocence while settling 2018 lawsuit over inflated video stats for $40 million
According to reports released earlier this week, Facebook is going to pay $40 million to advertisers to settle a lawsuit about the platform egregiously overstated viewing times of video ads. Although Facebook says their settlement should not be perceived as an admission of guilt, the company overstated viewing time of video ads by up to 900%. (Whoops?) In this article, IMPACT Editorial Content Associate John Becker takes you through everything you need to know about this alleged scandal, so you can make more informed decisions about how you promote brand on Facebook.
🔎 Related articles and resources
🎧 Our Latest Shows & Podcasts
📆 Upcoming Digital Sales & Marketing Events
🌎 IMPACTers on the Move
IMPACT CEO Bob Ruffolo will be featured as a guest expert during SEMrush's one-of-a-kind, 24-hour Global Marketing Day 2019 event on October 29!

With live streams from four locations around the world — Sydney, London, New York, and San Francisco — attendees can tune in any time, anywhere. Register today for this free event.
Then, in November...
Vidyard's Fast Forward: The Video Marketing Virtual Summit returns on November 14! Our very own Myriah Anderson is part of the lineup with a can't-miss session on using video for sales.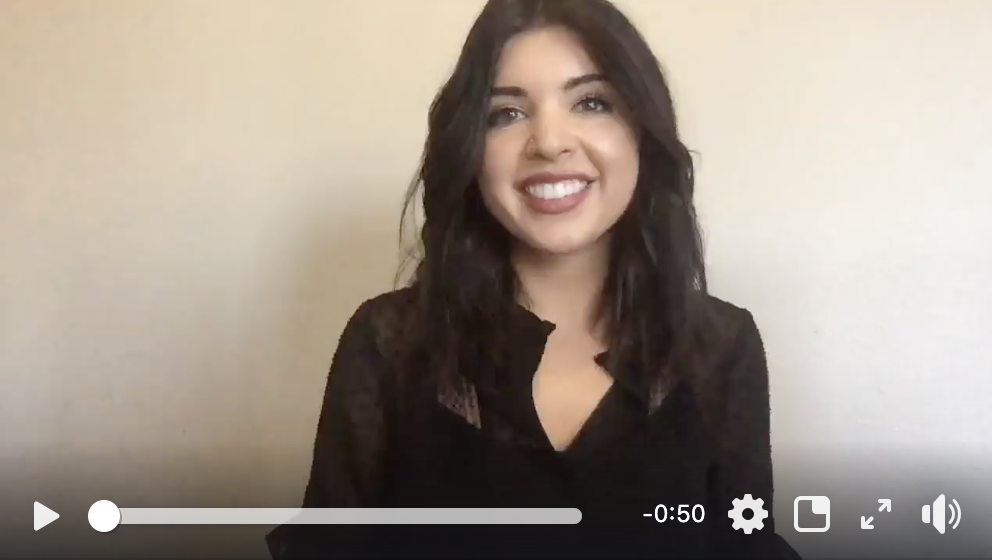 Check out Myriah's video in IMPACT Elite talking all about Fast Forward.
(In case you're wondering, Myriah literally wrote the book on video for sales.)
🗞️ What I'm Reading Right Now
Here are the long-forms, articles, and news items that have caught my eye this week:
🤓 One Last Thing
The team at Slack gets a gold star today for their pun-derful approach to writing the notes for their app's most recent round of updates:
OK, back to my content cave. And think good thoughts for the Nationals! My happiness over their wins will only benefit you, dear readers, in the long run...