TikTok Has a Half-Billion Users, Why Google Tag Manager Is Critical for Your Website, & Instagram Launches Reminder Tags ...This Is THE LATEST!
💯 Jump Right into the Good Stuff!


🏆How does your company compare to others that are seeing remarkable success with inbound? Unlock your digital sales and marketing future — with personalized results and action plans to help you get results — with our Digital Sales and Marketing Scorecard.
Last week, I had a blast as a guest on this month's IMPACT Website Throwdown: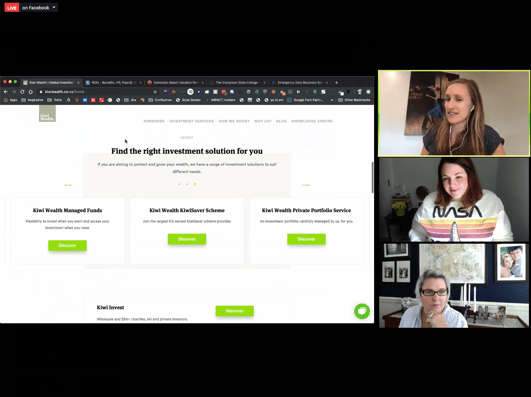 For those who haven't heard of the IMPACT Website Throwdown, each month fellow IMPACTers Stacy Willis and Jessie-Lee Nichols (along with a special guest) critique audience-submitted business websites during a live Facebook broadcast.
In a surprise to no one, I was brought in to provide colorful commentary about website copy.
What's funny is that the most common error I see with website copy — focusing your copy on how great your company and your solutions are, instead of on the problems and goals of your website visitors — is the symptom of a much larger problem.
From website copy to site structure, we (as businesses) have this compulsion to build websites for ourselves, not for our audience. We brag about our accomplishments, we structure site menus with our goals in mind, we use unintuitive proprietary terms, and so on.
Don't get me wrong — as an only child, I love, love, love to talk about myself and how great I am. So, my acute understanding of this urge to lead with your best foot forward cannot be overstated. (Although is it really bragging to say I am six feet tall, so I can reach shelves that some of my friends can't? I mean, that's just stating facts.)
Still, talking about yourself too much instead of focusing on the needs of your audience is one of the most costly mistakes you can make on your website. It's kind of like going out on a date with someone who is completely self-absorbed, so they never stop to ask you any questions. (Or, if they do, somehow your answer leads to some great story about them again.) They're probably not going to get a second date.
So, that's the thought I want to put in your noodle this weekend:
How much are you writing and building in service of your own needs, rather than the needs of your users? Be honest. It's the only way you'll break this vicious cycle.
📛 If You're a Marketer Who's Been Sleeping on TikTok, the Platform Now Has HALF A BILLION USERS
TikTok was the #1 most downloaded app in the Google Play store in Nov 2018, and it's continued its trend upwards, now surpassing LinkedIn, Tumblr, and a gaggle of other socials sites that most of us have an app for on our phones. Its users fall into a highly-desirable demographic for marketers, filled with emerging decision-makers and purchase-hungry consumers — but the social network still presents a lot of challenges for marketers. In this article from IMPACT Head of Editorial Ramona Sukhraj, learn everything you need to know about TikTok's culture, user base, and marketing opportunities.
🔎 Related Articles & Resources
🌐 Google Tag Manager Is a Big Deal for Business Site Owners, But What Is It & When Should You Be Using It?
If you're a marketer here in the back-end of 2019, you've probably had to deal with a tracking code or two in your time — for instance, HubSpot tracking code, Facebook pixels, Google Analytics code, and LuckyOrange scripts. These codes are ubiquitous, as they are the backbone of tracking data and behavior for digital marketers. The problem is that they can also have a catastrophic impact on your SEO, if you keep installing code after code on your website... well, without Google Tag Manager, that is. In this article from IMPACT Digital Sales and Marketing Advisor Marc Amigone, learn what Google Tag Manager is and why every single business website owner needs to be using it — no exceptions.
🔎 Related Articles & Resources
💥 From Google Ads to Facebook Ads, to LinkedIn Advertising and Instagram Campaigns, Our Paid Media Advertising Specialists Can Help.
💵 In Big E-commerce News, Instagram Merchants Can Create "Reminder Tags" to Remind Shoppers About Upcoming Launches & Sales
When Instagram started testing "shopping tags" back in 2016, brands immediately flocked to the feature. Over 60% of users discover new products through Instagram, so having a way to lead them directly to those products for quick purchases can be a serious boon for businesses. Instagram announced the beta for "reminder tags" — a new Instagram shopping feature allowing brands to keep users in-the-loop about upcoming product launches. In this article, IMPACT HubSpot Consultant Nick Bennett gives you the full scoop on Instagram's new reminder tags, and why it's such a powerful feature for e-commerce businesses and Instagram sellers.
🔎 Related Articles & Resources
🎧 Our Latest Shows & Podcasts
📆 Upcoming Digital Sales & Marketing Events
🌎 IMPACTers on the Move
Vidyard's Fast Forward The Video Marketing Virtual Summit returns on November 14!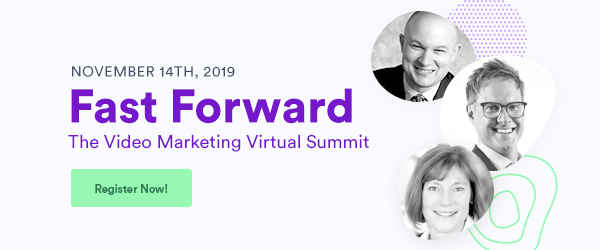 ...and our very own Myriah Anderson is part of the lineup with a can't-miss session on using video for sales:

(In case you're wondering, Myriah literally wrote the book on video for sales.)
🎃 Weekend Nonsense
In honor of spooky season, remember that everyone is carrying their own baggage. So, ask how someone is doing first before you pass judgment...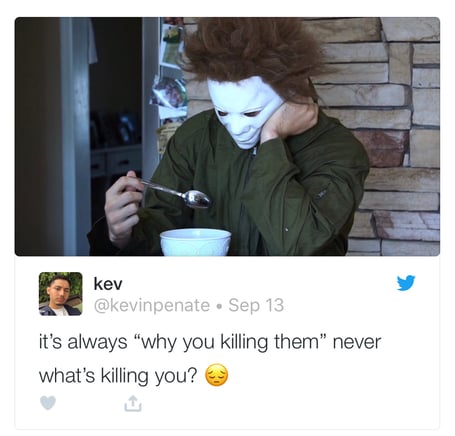 😆 One Last Thing
A "funny because it's true" read from The New Yorker's humor section: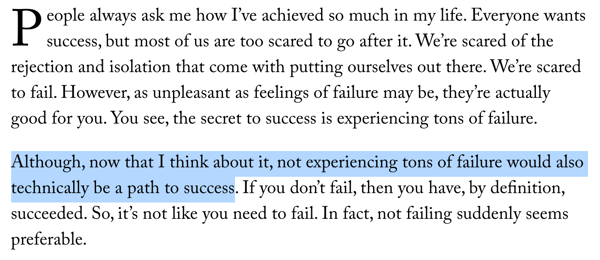 Talk to y'all next week! 👋