This is How Often You Really Should Track Each of Your Marketing Metrics in 2019.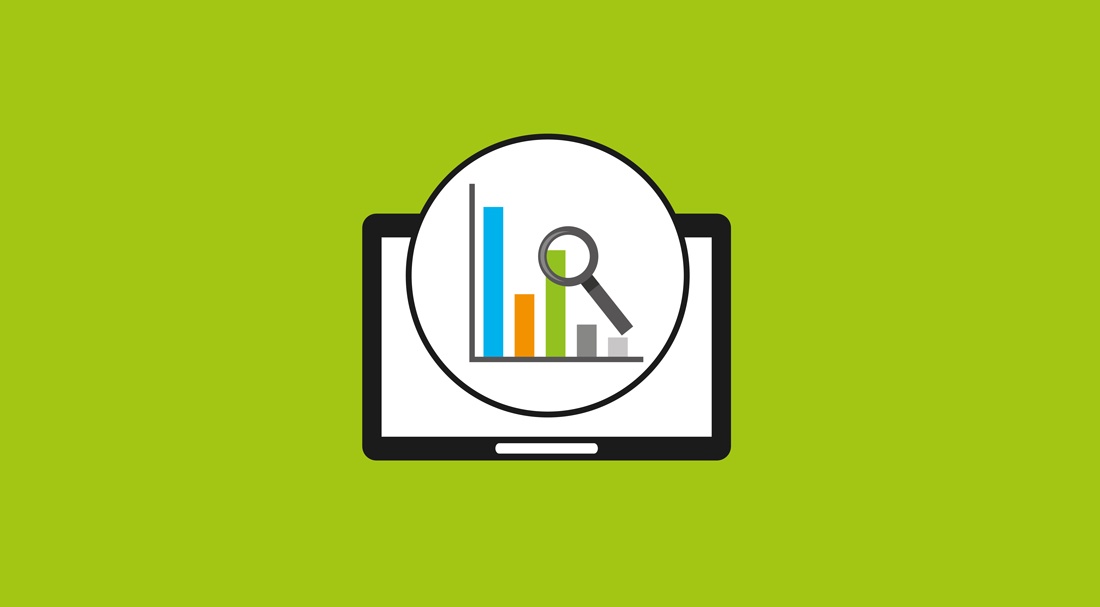 Marketing Metrics to Track
Traffic
Social Media Performance
Number of Subscribers, Leads, Qualified Leads, Opportunities, and Customers
Number of unqualified leads and lost contacts
Visitor to conversion rate
Email blast performance
Existing lead engagement
Opportunity and customer sources
Site speed
404s and indexing status
Bounce rate
Highest trafficked pages
Visitor engagement and user paths throughout the site
Keywords
Landing page performance
Competitor analysis
With all the data available to us as marketers, sometimes it can be overwhelming to know what to look at and when to look at it.
Of course, all of this depends on your marketing team's priorities for the quarter, but there are a few major metrics we monitor on a recurring basis with our clients here at IMPACT.
I started this blog after a conversation I had with a client, Ben Politzer at Education Elements. He recently took over leading the marketing team at the organization after a colleague left for maternity leave.

"Our most limited resource is time - time to conduct analysis and find the right reporting frequency and know the industry benchmarks for each metric. We needed some guidance so that as a team we could then reflect, and use our time to determine what might work best."
If you're in a position like Ben, or you're currently in charge of marketing, it's important to not only review metrics on a consistent basis but to use the data to make decisions about your quarterly priorities.
Why You Need a Metric Tracking Cadence
It's so important to build a cadence and track your metrics regularly because you and your team will be better equipped to make smart marketing decisions.
With a consistent schedule for tracking and analysis, you limit variables in your analysis. You can get a better understanding of your typical performance and establish benchmarks for gauging it moving forward.
If you're not checking metrics regularly, you could make misinformed decisions or end up focusing on the wrong areas.
By having a holistic view and routine around monitoring your digital marketing performance, you can more confidently in building strategies to reach your department's goals.
In this article, I've broken out what we consider the most crucial digital marketing metrics into four categories: those that should be monitored weekly, bi-weekly, monthly, or quarterly.
*NOTE:
You can look at these metrics at any point in time if you're trying to grasp where marketing stands, or if you're looking to make a decision on something specific.
The recommendation below is at least a MINIMUM time frame you should be deep diving into data and one that has been useful for me here at IMPACT.
There's also more specific stats/metrics that can be pulled following each one of these- but this is meant to give you a good understanding of where you're at, and guide you on where to dive deeper. If you have a team, consider assigning each of these for an individual to keep track of.
Metrics You Should Be Tracking Weekly
You'll want to track these metrics weekly because by their nature they fluctuate quickly are can be and good indicators of your initial progress for campaigns, promotions etc.
1.Traffic
Benchmark: With traffic, you want to dive deeper for organic, social, paid, email etc. to monitor each source. Always look to increase month over month/year over year (unless you have noted seasonality). Measure this against your KPIs set for the quarter.
2. Social Media Performance
Note: This can be tracked Weekly or Monthly (depending on how much you're posting and how large your social following is)
Benchmark: Define where you're putting the most effort. Based on this, you'll then want to pay attention to where you're getting the most engagement. On what post? On what piece of content? On what channel? Are individuals reposting?
Metrics You Should Be Tracking Bi-Weekly
Funnel or lead reporting can be tracked bi-weekly because they generally take more time to generate traction. Checking weekly may give you a false impression that things aren't working as they should, and may hinder you from making changes if need be.
Also, these probably take a bit more time for a team member to ensure they're accurate, and therefore might take too much time from someone's schedule if done weekly.
1. # of Subscribers, # of New Leads, # of Qualified Leads, # of Opportunities, # of Customers
Benchmark: These should always increasing! Use your quarterly planning to set benchmarks that align with your organization's goals and keep seasonality in mind depending on your business.
2. # of Unqualified Leads, # of Lost Contacts (Bounce, unsubscribes)


Benchmark: Just ensure these don't drastically increase at any point. All marketing departments have churn.
3. Visitor-to-Lead Conversion Rate

Benchmark: A healthy B2B site will be between 2 - 4% conversion rate.
Metrics You Should Be Tracking Monthly


The following metrics are great to review on a monthly basis because they take a wider view at your marketing efforts and again, tend to take more time to accumulate based on user behavior (i.e. how frequently users check their email).
Take this time to talk about what you can be doing better as a team and how these metrics affected performance during the quarter.
1. Email Blast Performance

Benchmark:
2. Existing Lead Engagement
To monitor/benchmark this, you can create a list to review contacts created prior to the beginning of the past month that have either submitted any form on any page or have revisited the site. This will give a gauge on how you're getting contacts back to the site.
3. Opportunity/Customer Sources

Pull all-new opps/customers/qualified leads in a list and comb through their habits on the site, original sources etc. to spot check your marketing. While doing this you want to ensure you're moving the needle in the most important area: customers/revenue.
4. Site Speed

Benchmark: Look at First Byte for individual pages. The overall site should be at 200ms and load time should be under 5 seconds. To monitor, utilize tools like Websitepagetest.org. More on site speed here.

5. 404s / Indexing status
Ensure all 404s are reviewed, 301s are added, and Google Search Console has been resolved.
Also make sure all pages are included in your sitemap and that it submitted correctly (for blogs, landing pages, website pages etc).
6. Bounce Rate
Note: You can track this Monthly or Quarterly (if you're in good standing it can probably be stretched).
Benchmark: Overall site bounce rate should AT LEAST be targeted below 60%.
Metrics You Should Be Tracking Quarterly
The following metrics can take quite a bit of time to collect. They also fuel larger strategy conversations about site structure, hierarchy, content, and user paths.
Any outcomes from these types of metric reviews will likely be long-term work rather than quick updates. So, you're best off tracking them quarterly.
1. Highest Trafficked Pages
Using the page performance tool, make note of the pages that brought the most traffic to the site. Are there opportunities to convert even more people on these pages? Maximize the traffic increase in any way?
2. Visitor Engagement / User Paths Throughout Site
To benchmark this, consider reviewing tools like Heatmaps (i.e. Hotjar), Individual Page Content, Engagement levels, CTA clicks etc.
This review will help focus your website strategy and focus for upcoming quarters
3. Keywords
Consider the following:
Should be looking to rank on page one (preferably position 1-4).

Review overall site ranking of targeted / focus keywords.

Decide how to maintain or increase rank on these keywords for the upcoming quarter.

Review impressions and clicks through Google Search Console (on keywords you might not be targeting).
4. Landing Page Performance
To benchmark your landing page performance, you should look for target conversion rates between 30%-40%.
This is a great time to review if your content is aligned with the offer on the page.
5. Competitor Analysis (from a marketing standpoint)
From a marketing standpoint, you need to review their keyword ranking compared to yours and the major campaign they're featuring on their website.
Key Takeaway
Depending on whether you have HubSpot, or use a few different systems to track these metrics, Databox is a great place to set up reports so your entire team can be on the same page.
After delivering this to Ben and his team, he shared "Our team weekly reviews our metrics, assesses progress, and determines the impact of our various marketing efforts. But, we didn't quite know what we were missing.
Having the wider view of key metrics, expected results, and a cadence for review will ensure that we don't miss out on anything critical, while at the same time, we continue to maintain the right balance of analysis, strategy, and implementation."
Following a cadence like this will transform the way your team uses comprehensive data to make decisions rather than the data that's quickest for you to look at.
If you're measuring other metrics on a weekly/monthly/quarterly cadence and think it should be added to this list, let me know in a comment!
Free Assessment:
How does your sales & marketing measure up?
Take this free, 5-minute assessment and learn what you can start doing today to boost traffic, leads, and sales.