Sales enablement is the talk of the Inbound Marketing town, but depending on who you ask, you'll get a completely different definition of what it really is.
The loose, definition for the term, however, is "the application of strategies and processes that allow your sales team to do their job better."
Free Guide: The Ultimate Inbound Marketing Strategy Playbook 2022
But sales enablement is more of a philosophy or strategic approach than it is a specific step-by-step plan. The actual tactics of sales enablement will be different for each company depending on their size, resources, and industry.
Since we are an inbound marketing agency, in this article, I'm going to share the inbound strategies that your company can use to enable your sales team to get warmer leads, be more prepared for their interactions, and most importantly, to close more customers.
Strategic Alignment Between Sales and the Rest of Your Company
Companies are broken down into divisions, verticals, departments, or whatever name you want to call them. Having this clear structure keeps everything organized and makes for a straightforward management system.
A problem that often occurs with this, however, is too much division between different departments -- especially sales.
Your sales team can make or break the success of your company.
That means they're not only under a lot or pressure, but that they also tend to generate the most praise and scrutiny outside of the leadership team.
This cultural love/hate relationship with sales has led to it being the "rogue" department in many organizations, where they are expected to handle everything without any outside help -- a role that some teams gladly accept, due to their competitive nature.
Employees in other departments often feel that they don't need to mess with anything relating to sales because that's not their job, but this isn't the case.
Sales is relative to every department in your company because selling your product or service is what pays for every other department. Every interaction that your company has with your buyer persona is a form of sales.
Sales enablement recognizes this and aligns all departments around the greater good of the company.
Everything from the blog posts you publish to the way your customer service department handles complaints to how you interact with people on Twitter is selling your brand.
To expect your sales team to be exclusively responsible for sales and to not do whatever you can to enable them is an outdated way of thinking and it's just bad business.
5 Reasons You Need to Implement Sales Enablement
Let's talk a little bit more about why you need sales enablement at your organization. Consider the following 5 reasons provided by Dailah Lester of Lenati:
Why you need to act now on sales enablement:

Buyers no longer respond to one-size-fits all content and approach – Align content to key stages of the buyer journey, creating a personalized experience that will increase win rates.

Sellers can't win without marketing – Marketing makes it easier for sellers to access, personalize and deliver content at the right time, with the right message, improving customer engagement.

Productivity of sellers is decreasing – Sales cycles have increased 24%. Sellers are spending too much time on non-selling related activities. Implement a sales enablement tool to increase efficiencies and maximize the time sellers spend selling.

Marketing is taking on a sales quota – Historically, 65% of marketing content goes unused. Marketers will need to align with sales to optimize their content investments, focusing on creating content that gets in front of customers and effectively drives revenue.

Everything must be measured – Sales enablement technology provides an ability to measure and analyze actual results to inform future deals, increasing customer retention rates by 14%.

Companies investing in sales enablement are experiencing shorter sales cycles, increased win rates and the ability to continuously monitor results to understand the impact. How will you sustain growth in 2016 without a sales enablement strategy?
Sales enablement is clearly something you don't want to fall behind on – especially if your competitors are already implementing it.
Providing Sales Teams With the Right Information
Some people just have the natural ability to succeed in sales without any help. However, finding those incredibly gifted sales people is hard and holding on to them is even harder.
You simply can't rely on talent alone to build a great sales team. You need to empower them with the information that gives them power.
That starts with creating detailed buyer personas. The purchasing process is emotional and there's a lot of psychology involved.
How can your sales people get in the heads of your leads if they don't understand your ideal prospects as a human being, instead of a number?
Buyer personas allow your sales team to tap into the hopes, dreams, fears, and goals of your ideal customers -- making it easier to close the sale and allowing them to establish a better relationship with your customers right from the start.
Another valuable source of information for your sales team is buyer insights. Marketing software, such as HubSpot and others, allow you to virtually track your prospect's every move.
This is something that every modern business should be doing. By the time your sales team is ready to contact a lead, they should have a clear idea of:
What content the lead has engaged with
Which emails they have opened, clicked on, and replied to, or forwarded
How many times they've visited your website, how much time they've spent on key pages such as the pricing page, and how recently they've visited
Qualifying information from forms they've completed
Documentation of any communication they've had with employees through phone, chat, or email
It's so much easier to sell to someone when you already know what they're interested in and what their concerns are.
Most of this can be automated and even communication notes take little effort, so there's no excuse for not providing your sales team with buyer insights to make their job easier.
Maintaining Top-of-Mind Awareness
Your content marketing team is a sales team in disguise -- at least, they should be.
Content sells through top-of-mind awareness by consistently providing valuable content that benefits your prospect and gives a subtle reminder that your brand is an expert in your field.
You could have prospects that consume your content for months (or even years) before ever becoming a customer. Maybe they didn't need what you offer, didn't have the budget, or just weren't interested -- but when they are ready, you'll be the first one they think of.
By the time your sales team if interacting with them, they already feel more comfortable because they've been getting to know your company through your content for so long.
The same thing goes for social media marketing. Someone might follow your page on Twitter or Facebook well before they even considered becoming a customer, simply because they liked the content you posted.
Building Trusted Relationships With Prospects
Maintaining top-of-mind awareness isn't about bombarding people until they finally submit (although, some companies do take this approach) -- it's about building a relationship and earning the trust of your persona.
A lot of your sales enablement, and the relationship-building process, is going to happen after your prospect has entered your marketing funnel by subscribing to a newsletter or downloading gated content.
This is where lead nurturing comes into play with email marketing.
Here's an example of a basic lead nurturing campaign outlined by HubSpot:
Prospect becomes an email newsletter subscriber.
Send prospect an offer for a free guide.
Follow up with the prospect after he has downloaded this free guide with additional tools and resources.
Send an email promoting a few case studies.
Send an offer for the prospect to attend a webinar on how the product is used by other brands.
Email the prospect with the invitation to demo the product ...
... and so on until the prospect becomes a customer.
You want to be in constant contact with your prospect, but you have to find the balance between enough contact to stay on their mind and not so much that you annoy them.
The key is to always be providing content that is genuinely beneficial.
Create a Sales Content Library

In addition to your normal training materials and onboarding documents, you should create and maintain a library of resources for your sales team to have at their disposal when communicating with leads.
This library can include:
Sales presentations
Case studies
Statistics organized by industry, features that you offer, and your own clients' success
Competitor analysis reports
Overview sheets that they can quickly send to leads
By maintaining a sales content library, your sales team can have all of the essential information about your company on-hand that they can quickly access while they're visiting with leads.
This helps them address concerns and provide reassurance in real-time, and it makes for an overall professional presentation of your company.
Assessing The Current State of Your Sales
Before you get started with sales enablement, it's important to assess where you're at. Chances are, if you've been using Inbound Marketing best practices, you're already prepared for sales enablement.
Nicole Mertes of Weidert Group shares the following checklist to assess the strength of your sales team's inbound power:
1. Develop Sales Content for all Stages of the Buyer's Journey

Does your content library include sales-specific content pieces? And, if so, how well has your sales content kept up with today's buyer behaviors and the changing sales process? Is your team using this content as part of their sales regimen to close more sales?

Chances are, your B2B sales team needs your content's help. Most sales people are less than thrilled with the idea of writing blog content, but when it comes to knowledge about your products, your processes, your industry, etc., your sales team has the wealth of information that your potential buyers are looking for. Help your sales team share that helpful information and position them as thought leaders in the industry by interviewing them for blog articles on your website.

Collaborate with your sales team to produce other great content that will be helpful to potential buyers in the sales process and will help them close more deals. Consider a sales resource page, individual and targeted website pages for each sales rep, competitive analysis content pieces, workflows designed for leads engaged in the sales process, etc.

Remember to make all content easy to share and track.

2. Leverage Social Media for Leads

According to a recent survey from Feedback Systems, 72% of sales professionals feel that they are not proficient with Social Selling, yet 61% of organizations engaged in Social Selling report a positive impact on revenue growth. Is your B2B sales team using LinkedIn to prospect and sell? If not, start with the basics—the right training, a documented plan of action, and metrics for measuring success.

3. Establish a Process for Lead Management

Does your sales team have protocols and a process in place for managing leads from Marketing? Do Sales and Marketing agree on the same definition of a Sales Qualified Lead (SQL)? What does the timing look like between attempts to connect with leads? How many attempts are made before a lead is returned to marketing? Is each attempt a phone call, email, or both? What content is shared in each attempt and is it specific to the stage the buyer is in during the sales process?

If you cannot confidently answer "yes" to some of all of these questions, grab your Sales leaders and collaborate on a Service Level Agreement (SLA) to establish the right Marketing and Sales processes for effective lead management.

4. Equip Your Sales Team with the Right Tools

Does your sales team have tools that help them close, complete tasks faster, and become more efficient?

At the top of the list should be a CRM, which directly correlates with successful sales teams. At the most basic level, a CRM should store customer and process data to help manage customer relationships. HubSpot reports that "unsuccessful sales teams are 2x more likely to use Excel, Outlook, or Physical Files to store lead and customer data." However, a CRM may become more of a hindrance than a help if you're not using the right one for your organization. When evaluating CRM's, choose one that provides the capabilities you need and integrates nicely with your inbound marketing platform.

According to the State of Inbound 2015 report, "more companies are evaluating sales tools spanning a variety of categories than last year." Sales tools under consideration include digital transaction services to manage contracts and orders, business data software for prospecting, content sharing tools, and email tracking.

5. Establish KPI's to Measure Success

Lastly, does your team have key performance indicators (KPI's) established for both marketing and sales?

Establishing and tracking KPI's can help your sales team evaluate productivity on a regular basis, providing visibility to the activities that have the most impact on sales success. If you're not on target, your KPIs can point you in the right direction to improve results.
We recommend doing a similar assessment for your business in 2016 so you are in the position to get ahead of the trend and beat your competition.
Sales Enablement Predictions for 2016 By Inbound Experts
As new marketing tactics and strategies start to gain traction, marketers are always on the lookout for the most up-to-date information. Sales Enablement is still relatively new and the average marketer isn't quite sure what to expect.
Fortunately, Seismic interviewed several Inbound Marketing experts and shared their following predictions about the future of sales enablement.
IMPACT founder and CEO, Bob Ruffolo, said:
"I think the biggest shift in 2016 will be Sales Enablement. Unlike [in] the past, when many would say Inbound Marketing 'doesn't work' because of unqualified leads or poor sales alignment, Inbound Marketers [are] going to be helping their sales team close the leads they bring in."
Brian Halligan, CEO and Cofounder of HubSpot is predicting an increased emphasis on personalized selling in 2016:

"Outbound sales is dying and the days of the cold calling are coming to an end. The new sales playbook will consist of a personalized approach to the buyer, and like we've seen proven on the marketing side, the use of great content and insights that helps solve the buyer's unique problems."

Mark Roberge, Chief Revenue Officer at HubSpot echoes and elaborates on his CEO's prediction:

"In 2016, organizations will look to transform their sales process so they buyers have a positive experience through their entire buying journey." Leading sales organizations are vastly aware of the correlation between one-to-one sales interactions and positive customer experiences, and others will continue to adapt in 2016.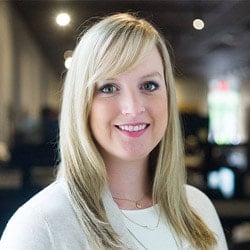 Account Strategist at IMPACT, Brie Rangel, predicts:
"In 2016, I believe marketers will have even more of a responsibility to impact and improve the entire customer experience. From initial interest (lead generation) and the sales process (sales enablement) to delighting customers (retaining and upselling), smart marketers will see the value in closing the loop and learning from meaningful prospect and customer feedback."
"In 2016, cutting-edge algorithms will give leaders a leg up over competitors drowning in data and using run-of-the-mill analytical tools," predicts Forrester Research in a recent report. Being adaptable to these new algorithms and tools will be important for sales and marketing organizations in 2016.

According to ITSMA, 85% of B2B marketers polled in 2014 stated that understanding buyers will be their #1 priority in two years. That means in 2016, empowered buyers will still have control of the buying process and the information they consume, and marketers will need a deep understanding of these buyers more than ever. With an increased number of purchase influencers, "hidden sales cycles" and overabundance of information, it's never been more difficult to understand buyers' needs.
2016 is the year of sales enablement – after reading this article you are now prepared to get your company on track for improved sales and smarter marketing.