The Science Behind Aligning Your Copy and Visuals (& How to Do it Right)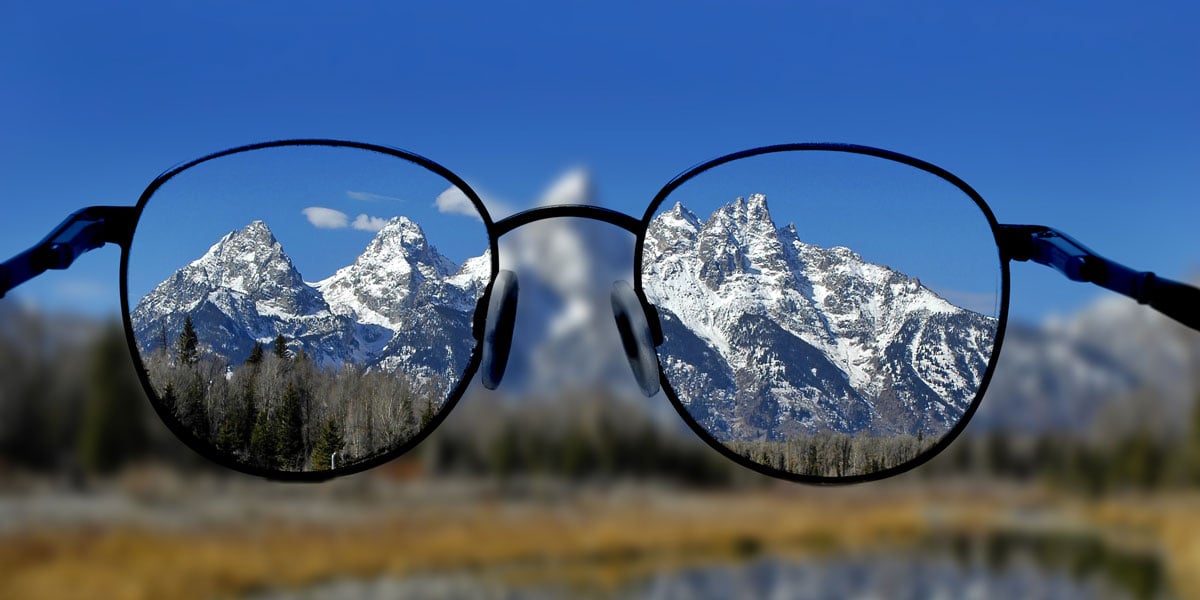 Visual content plays a bigger role in your conversion funnel than you might think.
Behavioral studies, brain scans, and tracking eye movements have proven to researchers that visual content communicates faster, and more efficiently, and as marketers, we need to take notice.
No matter what you use to market your products or services or where you use it, from websites to print, having a good strategy for marketing with imagery is an essential part of any marketer's toolbox.
Conscious of it or not, we constantly depend on our ability to see to interpret the world around us. We see an image, object, or person, process it, and react to it all within a fraction of a second. In fact, 90% of the information we process is visual.
With only a few milliseconds to grab someone's attention, how do we stand out?
With some inspiration from Copyhackers, this article will walk you through the science of visuals and how you can use them to aid your marketing messages and reach your audience the right way.
Why Are Visuals So Important in Marketing
The power of imagery in content marketing stems from basic biology.
As Gaga says, we were born that way.
Our brains are chemically built to process images and visual cues in our world; not text. As Director of the Center for Cognitive Brain Imaging at Carnegie Mellon University, Marcel Just puts it perfectly:
"Processing print isn't something the human brain was built for. The printed word is a human artifact. By contrast, Mother Nature has built into our brain our ability to see the visual world and interpret it"
Researchers have calculated that the human brain decodes and processes images 60,000 times faster than text, and a staggering 90% of the information processed by the brain is visual.
When applied to your site, that means 80% of the copy on most pages does not get read.
Not only do we like looking at cute pictures of cats online more than reading about cat facts, we retain what is visually conveyed better too.
We hang onto 80% of what we see (20% gets thrown out to focus on other important things like breathing), and on average, only 20% of what we actually read gets processed.
So all that content you've slaved over endlessly: only 20% gets read, and only 20% of that 20% gets processed! That leaves you at a whopping 4% of what you originally wrote actively read, remembered, and recalled by your prospects.
Visual Consumers
Biology aside, modern consumer behavior also skews heavily in favor of visuals when it comes to communication. Between Facebook, Snapchat, Instagram, and Pinterest, prospects are turning to more and more visual tools when it comes to making buying decisions.
Video and images are how people today share and consume information in their personal lives and in order to resonate on this personal level, brands need to be doing the same.
Now, you may be wondering how reliable a blog post about how text is inferior to visuals is going to be. It sounds hypocritical, but it's not.
Let's face it, you can't market with only images and expect to improve your page rank or conversions. Instead, you need to capitalize on the power of visuals to enhance your text.
You need to align your written content with the perfect image (or video, gif, chart, etc.) in order to not only grab readers' attention but to ultimately, get your point across.
Choosing images that don't send the same ideas as your copy can only lead to confusion and cries of "mixed messaging" -- and confusion is conversions biggest killer.
How to Use Images in Your Content
Before we get into how to choose the right image for your marketing messages, let's go through a few general tips and best practices on visual marketing overall.
Tip #1: Placement Matters
According to an eye-tracking study done by Eyetrack III, images located above headlines engage visitors better than images that come after. Also, make sure the image is on top of the page, so they don't have to scroll to find it.
Years ago, legendary advertiser, David Ogilvy published research on the use of images for marketing. He found that by left-aligning images, eyes can get lost looking for the next line of text.
Just look at this example:
The irony on this one is overwhelming.
This blog post about blog formatting mistakes looks a little all over the place with the image aligned to the left. Keeping a consistent left margin makes it a lot easier for people to keep reading your content.
Tip #2: Put a Caption on it!
The same eye tracking study found that smaller text promotes focus. Visitors will better retain the information located in the caption, instead of skimming through it like they do if the text is bigger.
In his research, Ogilvy also found that images in the middle of the text draw more attention than the text itself and that the caption on that image gets read on average 300% more than the body text itself.
Tip #3: Direct Your Audience's Gaze
Not only can you use images to grab attention and keep people engaged, you can direct their gaze to where you want it.
If everyone in an image is looking in one direction, your viewer will too.
Look at this image of a baby on this site's landing page. Your eyes follow the direction he is facing, right? This cute little visual took your attention conveniently to the offer conversion form just to the right.
Pointing also can direct their eyes where you want too. An image of someone pointing somewhere, or even something as simple as an arrow can be surprisingly effective at directing someone's attention wherever you'd like.
Tip #4: Don't Use Obvious Stock Photos
Now, this isn't to say you can't use stock images; Just the incredible boring ones should be avoided. Their dullness and lack of imagination can rub off on your viewers, sending them high-tailed from your site. Not to mention, the chances of those same images appearing on your competitors' websites will be undeniably high.
Here are some tips on how you can choose less cheesy stock photos and a few free alternative sources for finding them.
Tip # 5: Pay Attention to Quality
No image is better than one that's poorly photoshopped, pixelated, or blurry. Having low quality or poorly framed photos can reflect badly on your brand; coming off as a sign of unprofessionalism.
Original, authentic photos are great, but they should be well-lit, framed, high resolution, you get the point.
Tip #7: Don't Use Crowd Shots
Photos with a single main subject perform better than the image of a crowd. Too many things to look at becomes frustrating when you don't know what to focus on. Ever played Where's Waldo?
Picking the Right Image for Your Message
In marketing, your image must always have a purpose. It needs to promote your desired action and provide value to your overall message.
Easier said than done, right?
Depending on the action you want your audience to take, images can help guide them in the right direction. If you want to...
1. Build Trust & Credibility
Like we said before, we rely on images a lot more than we do text or what we hear. As cynical as it is, for humans, seeing is believing.
Bottomline: If you don't look credible, then you won't be building trust with anyone.
Researchers have found that by adding an image next to your content actually improves its believability, even when the image was completely irrelevant to what the content was about.
This is not to say that any old image will do, however.
In a separate study done by Colorado State University found that when publishing scientific papers on experiments (talk about trying to read dense content), the results were perceived as more reliable and credible when accompanied by pictures on the subject they were studying.
Specifically, pictures of brains accompanying research on cognitive subjects were trusted, more than those with just pictures of graphs or charts containing the data.
What does this mean for your marketing? If you match your content with highly-relevant imagery proving what you're saying, you can build trust with your readers.
Share photos from real-life customers using your product or show pictures of your actual clients. The value that a testimonial has can only be doubled or tripled if a visitor can put a face to the words written.
Take Square for instance. They sell point-of-sale equipment that helps small businesses accept credit card payments and track sales.
Square gives you a real-life use case of their services right on their homepage, and show actual customers using their products to help their business grow. It helps people not only envision themselves as those happy customers but associate that experience with your brand
2. Tell a Story
The journey to any purchase is a story and in order to make yours more compelling (and in turn, people more likely to follow through with it) it should be a memorable one.
Using aspirational images of "what could be" alongside your messages (i.e. someone on a beach, a person climbing a mountain, etc.) can take people's minds to another place, thinking "That could be me" --- if I use this product or service.
Getting away from images of your product (like Square above) can also be refreshing, taking viewers to a place of improved self. In other words, by buying your product, not only will you have the product, you will actually be happier or otherwise better off.
Researchers have found that when we see something we like or want, the nucleus accumbens is stimulated. Our brains release the neurotransmitter dopamine and our pleasure centers light up, just at the thought of getting what we want.
This means that just the idea of getting what you want can have the same effect on your brain that actually buying or using the product can. This has an evolutionary application too; Our brains are constantly looking for things to improve our chances of survival.
Adding story appeal to your image can invoke a sense of curiosity in your page. Visitors want to know what's going on in the image and are more likely to read your content in order to find out.
Successful content marketers showcase their brand by telling a story with every image, and perhaps more importantly, they include their customers in that story.
Check out the travel and hotel accommodations company Baarb for instance. They don't try to sell you hotel packages and show you a ton of prices and numbers, but rather the experience of going somewhere.
Now, who doesn't want to go to Asia and be THAT relaxed?
They'd rather you visit their site and "Get Inspired" by the amazing photography of their various destinations, and give you great information about travel tips and mistakes to avoid when traveling abroad.
This is why telling a story with your images is so important. Show them an experience your service or product can give to them.
Key Takeaway
At the end of the day the right image is worth closer to 60,000 words, and most definitely, worth the digging that goes into finding the perfect one. Choosing the wrong image can hinder even the most persuasive copy useless but with this insight into the functions of our wonderful brains imagery you should have nothing to fear!
Free Assessment:
How does your sales & marketing measure up?
Take this free, 5-minute assessment and learn what you can start doing today to boost traffic, leads, and sales.