An Honest Review of HubSpot Video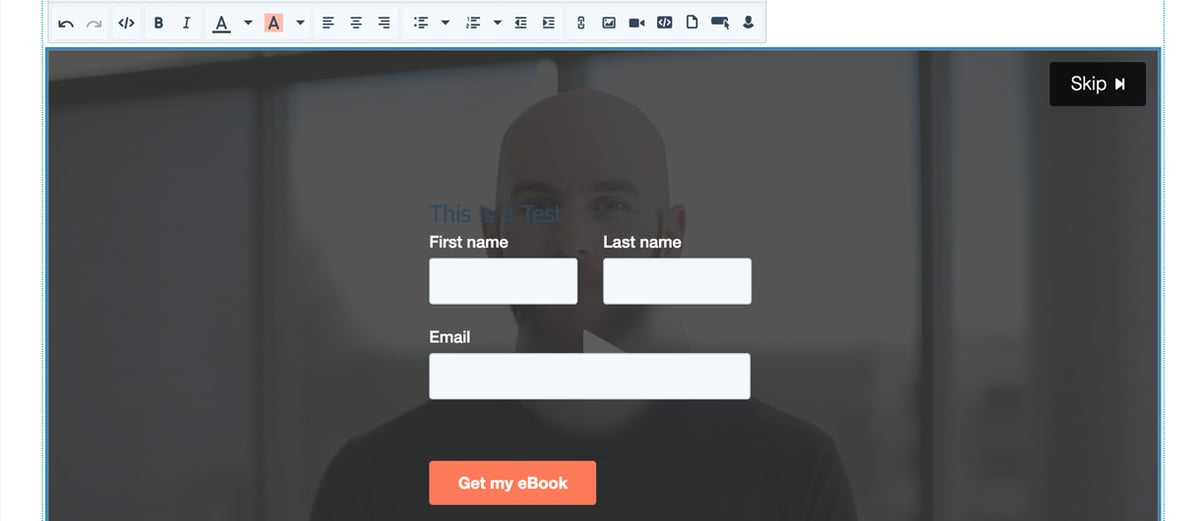 Savvy marketers already know video is the future.
That's why I was stoked to hear about the launch of HubSpot Video.
HubSpot Video is a series of native video features available to HubSpot Pro and Enterprise customers and launched in September of 2018. It allows users to implement video at all stages of the customer journey all directly within HubSpot.
When HubSpot first introduced the tool, the most common questions I was asked were "where do I find HubSpot Video?" and "how much does it cost?"
The answers are simple: (almost) everywhere and nothing.
Features of HubSpot Video are sprinkled throughout the platform and it's absolutely free to use.
In his post introducing HubSpot video, Marcus Andrews, Product Marketing Leader at HubSpot, said it perfectly:
"HubSpot Video isn't a new app or tool. Instead, it's a new series of video features woven throughout the HubSpot platform. In other words, it's the video-ification of HubSpot: the ability to create, host, manage, customize, and measure video inside of HubSpot, in ways that haven't been possible before today. The new features are free for all pro and enterprise customers and require very little set-up."

- Marcus Andrews, HubSpot Product Marketing Leader
You may be thinking "what's not to love?"
Very little, in fact.
However, as an avid user of both HubSpot and Vidyard, the tool that powers HubSpot Video, I wanted to take a deep dive into all HubSpot Video has to offer and give you an honest, unbiased (as much as I can!) review of the tools available to you - both in HubSpot's Marketing Hub and Sales Hub.
HubSpot Video in Marketing Hub
From hosting to measurement, HubSpot Video is designed to address the most common challenges marketers face when it comes to using video.
Users can host 250 videos for free in the file manager which can then be embedded into blog posts and landing pages on the spot.
Furthermore, you can add calls-to-action (CTAs) and forms directly into these videos once they're on your pages.
Here are some of the biggest things to note when using HubSpot Video in Marketing Hub.
Pros and Cons of HubSpot Video in Marketing Hub
Let's start with the most obvious concern: "what if my videos already live somewhere else?"
According to HubSpot, "if you have existing videos hosted on other providers (e.g. YouTube, Vimeo), you can migrate them to HubSpot after accepting the terms of service or embed them in your HubSpot content."
Zach Basner, IMPACT's Director of Video Training and Strategy, discusses this more in his article about HubSpot Video FAQs.
It's also worth noting each HubSpot user who adds videos to marketing content in HubSpot must enable HubSpot Video in their own account and accept the Vidyard terms of service.
Pro: Once you insert a video onto a landing page, website page, or blog post you can do quite a bit to customize it and use it effectively.
Con: Finding the video you're looking for in the first place can be tough. Searching the HubSpot file manager leaves a lot to be desired and this is just as true with video files.
Pro: You can change the size and player color easily as well as add metadata, change the title, and even edit the thumbnail. It's great that you can do this right from within the page.
Con: Your changes (player color, title, etc.) do not save to your video. They're only applicable to this specific page. This means you'll have to make all your changes again if you use this video again on another page. Also, when updating the player color your HubSpot favorite colors are not shown in the color picker.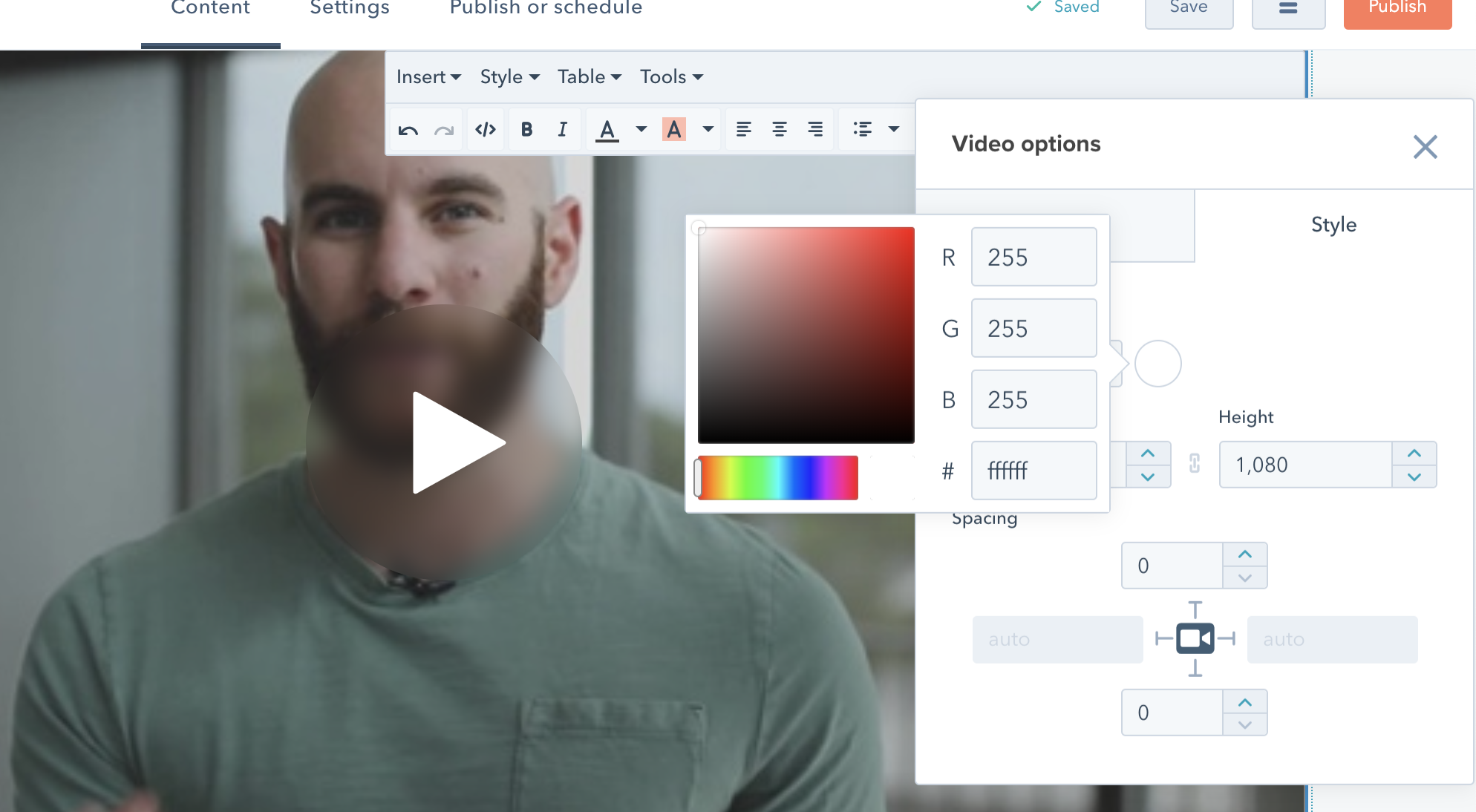 Pro: You can choose a frame from your video for the thumbnail using a slider. You can also choose to upload your own which can be an image (PNG or JPEG) or animated GIF file.
Con: If you want to use an animated GIF file as the thumbnail, you'll have to create one yourself. There's no way to generate it from the video which is a great feature of GoVideo (we'll get to that shortly). Also, similar to the above issue of customizations not saving to the video itself, any thumbnail you choose here will only apply to this page.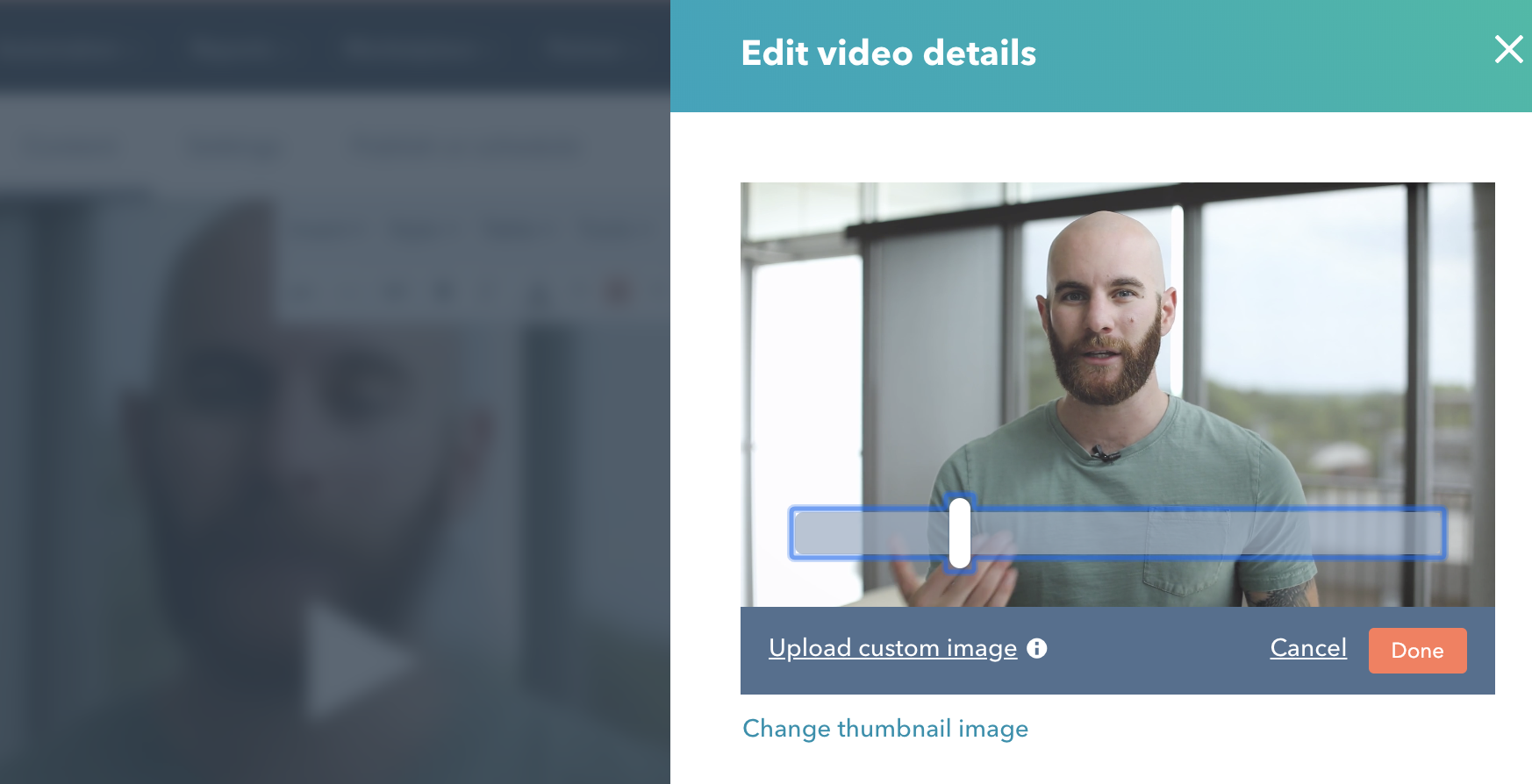 Pro: You can insert a CTA or form into the beginning or end of your video right from the page you're on. This will only apply to the specific page where you're using your video.
There are tons of great uses for CTAs and forms in videos since you can create lists and trigger workflows based on these interactions. It's also useful for things like product videos that can link directly to a product page on your site.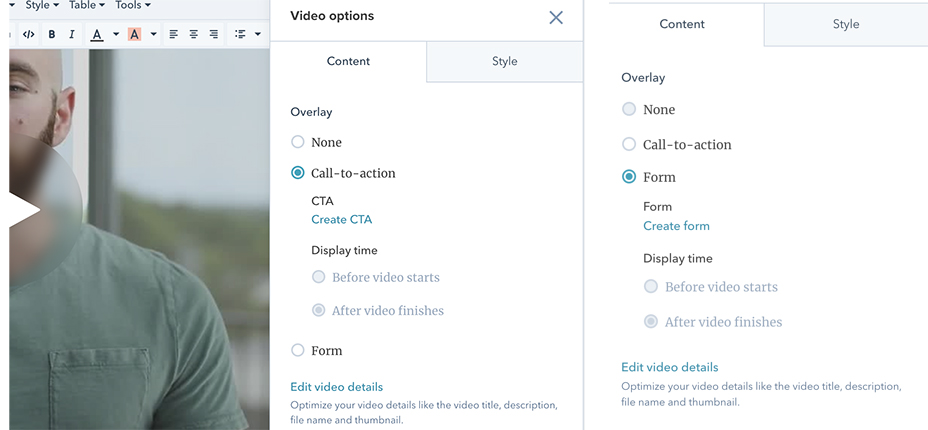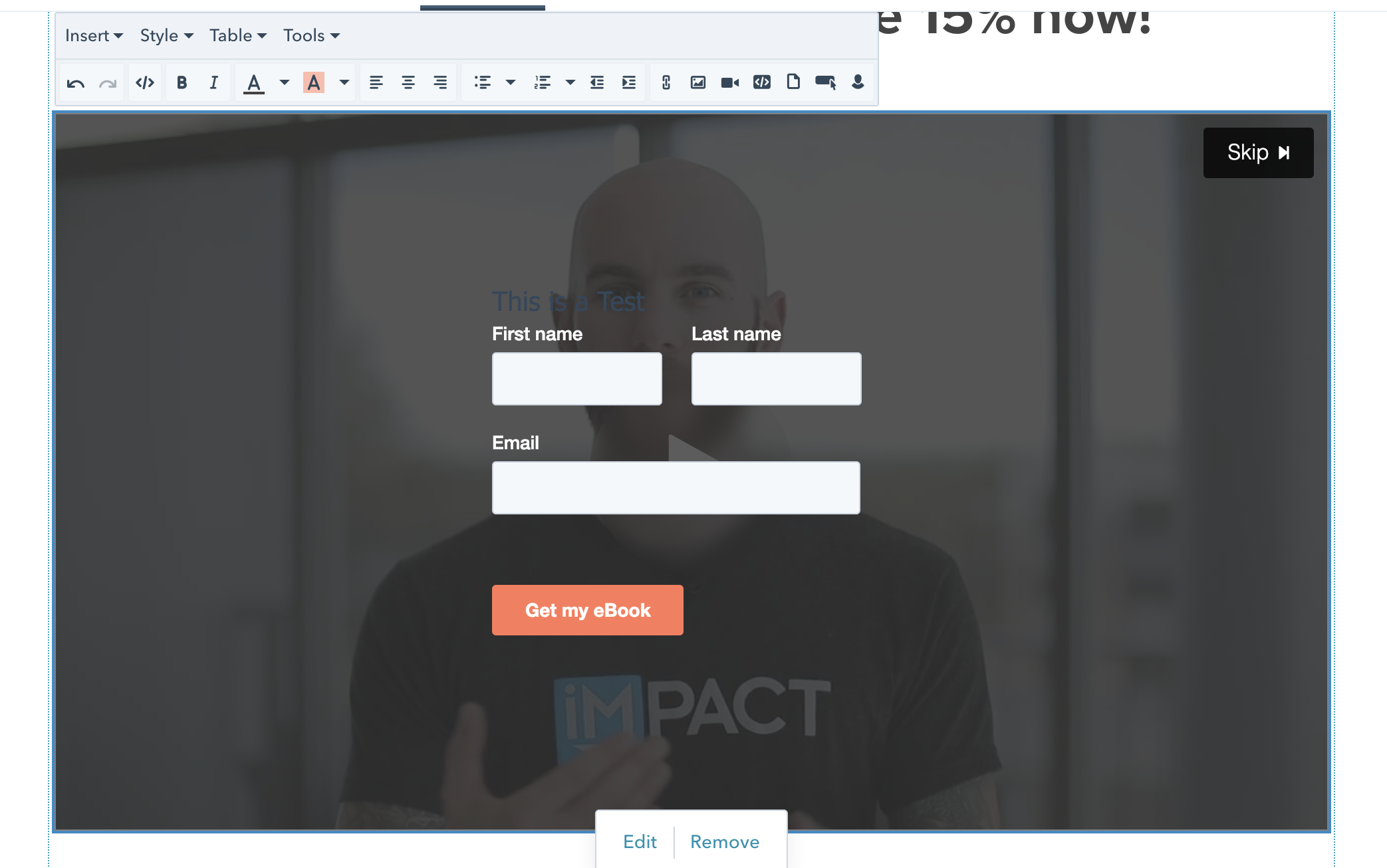 Note: Contrary to what it says on the HubSpot knowledge base article, you can actually reuse a video form or CTA once you've created it. You can only use forms and CTAs specifically created for video, though.
Con: You cannot force a user to click a CTA or fill out a form to continue watching the video. There will always be a "skip" button in the upper right corner.
Using HubSpot Video + Social
We know that native video on social consistently outperforms video shared via another site such as YouTube or Vimeo.
Pro: HubSpot Video in the social tool in HubSpot allows you to add a video to a social post which will upload the video natively to YouTube, Facebook, LinkedIn, and Twitter. Instagram is not yet available for use with HubSpot Video.
The fact that videos upload natively to social does mean posts can take a few extra minutes to process and publish, but that's true of video uploaded directly to these platforms as well.
With Facebook, the video will process like a regular video which means you can then go to Facebook and edit the thumbnail, add it to a playlist, and add captions.
Con: You cannot add captions, tags, etc. without going to Facebook and editing the video. If you're going to this you'd probably just upload the video there in the first place (unless you don't have access to the original file).
The max length for videos on Twitter is 2:20 and 10:00 on LinkedIn with minimums of 3 seconds. A helpful feature though is that HubSpot Video will not allow you to insert videos that are too long.
A Note on Using HubSpot Video in Email
HubSpot Video does not work with marketing emails. This is not exclusive to HubSpot, though. You cannot yet embed a video into a marketing email on any platform. HubSpot suggests using an image to link to a video that lives on a landing page.
This is an okay solution, however, if you upgrade to one of the paid Vidyard plans you'll have the ability to grab the embed code from your videos in Vidyard and paste it into the code of the email. This will pop in a nice preview that links to the video on a sharing page.
The main difference here is that you can use the animated GIF thumbnails available in Vidyard which are captured from your actual video versus just a static thumbnail.
What About HubSpot Video Analytics?
Pro: For any blog post, website page, or landing page that includes at least one video you have access to some basic video metrics. These include video views and video retention. AKA the number of times your video was loaded in a web browser and where viewers are stopping in your video.
If you have more than one video on a page, you can filter this report by video. The metrics are basic but they're there and can certainly be useful.
Con: The metrics I find most useful are in the paid plan. Having access to information like who has watched certain videos and how many seconds or what percent of the video they consumed can help you segment and better personalize your marketing.
Plus, your sales team will see this information on the contact record as well.
Helpful Tips for HubSpot Video + Marketing Hub
When you upload a video or go to embed a video, the file manager will default to showing your recent videos. Unfortunately, much like with regular files, searching for videos in the file manager isn't that great.
When you only have a few, it's not so bad, but when you get over 100 videos, it can be really challenging to find what you're looking for.
You might end up finding folders of images that appear "empty" if the folder matches your search. Plus, the video title is not overlaid so you have to click into the info section to see what the video is called.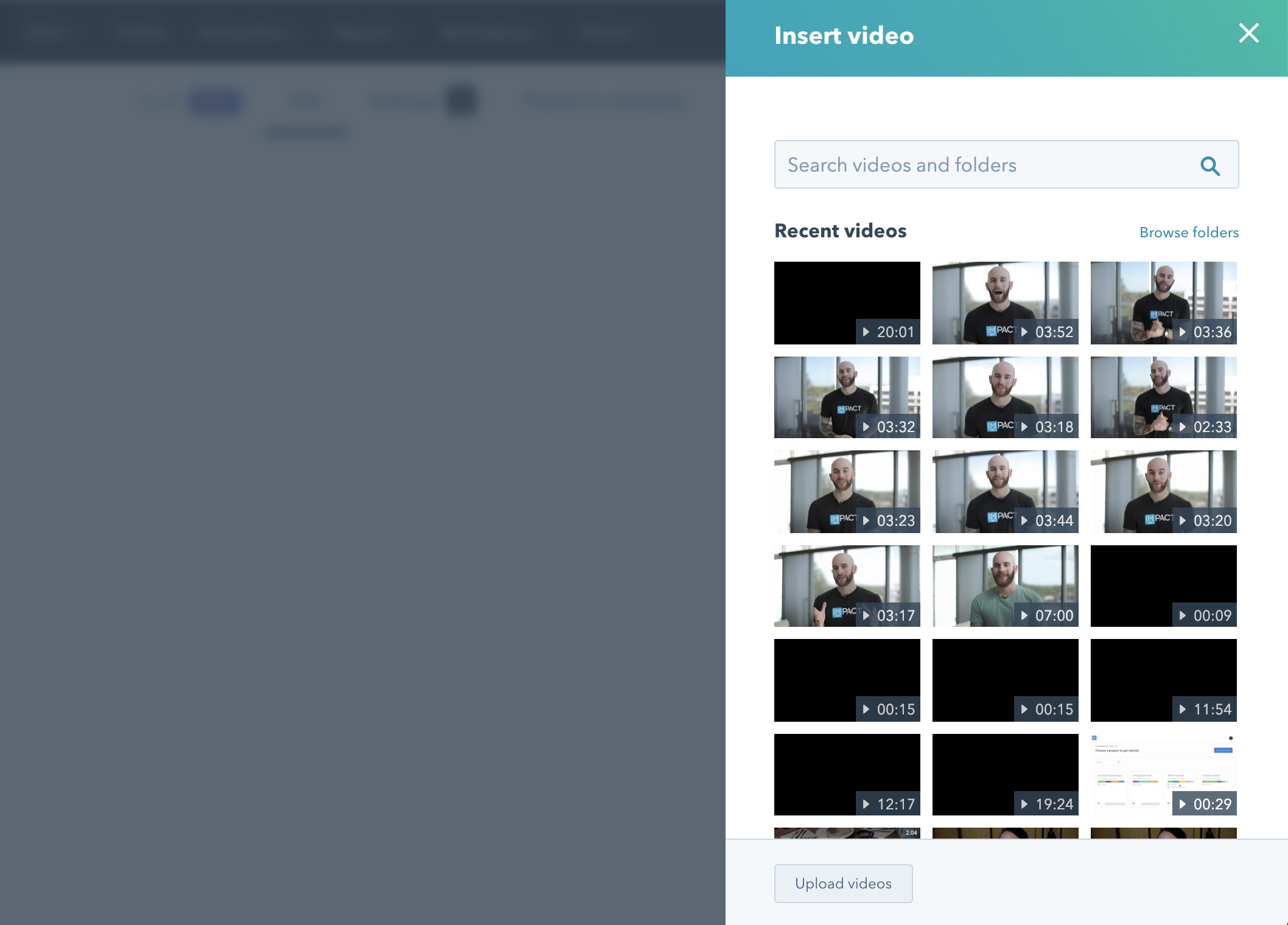 By carefully naming your videos and uploading them to folders within the file manager, it will be much easier to find what you're looking for when you need it. I recommend naming any folders you use for video with "video" in the name so they're easier to find later.
When you're inserting a video, you can move it to a folder from this area. You can also change the title of a video. To edit the thumbnail, you'll either need to insert the video or go to the main file manager page.
When searching in the file manager, you're searching both images and videos. You cannot yet filter by file type. This is why it's vital to carefully name your video files and add them to a folder you can find easily. From here, you can also see where a specific video is already being used.
Note: You cannot yet add captions to a video in HubSpot Video's free version.
HubSpot Video in the Sales Tools
When using HubSpot Video in the Sales Hub, you'll find it looks a little different.
Considering how much of HubSpot looks the same, this can be a little jarring for some users. It looks different because this part of HubSpot Video is powered by Vidyard's GoVideo.
GoVideo allows you to record more 1:1 style videos that work great in a sales email or personalized outreach.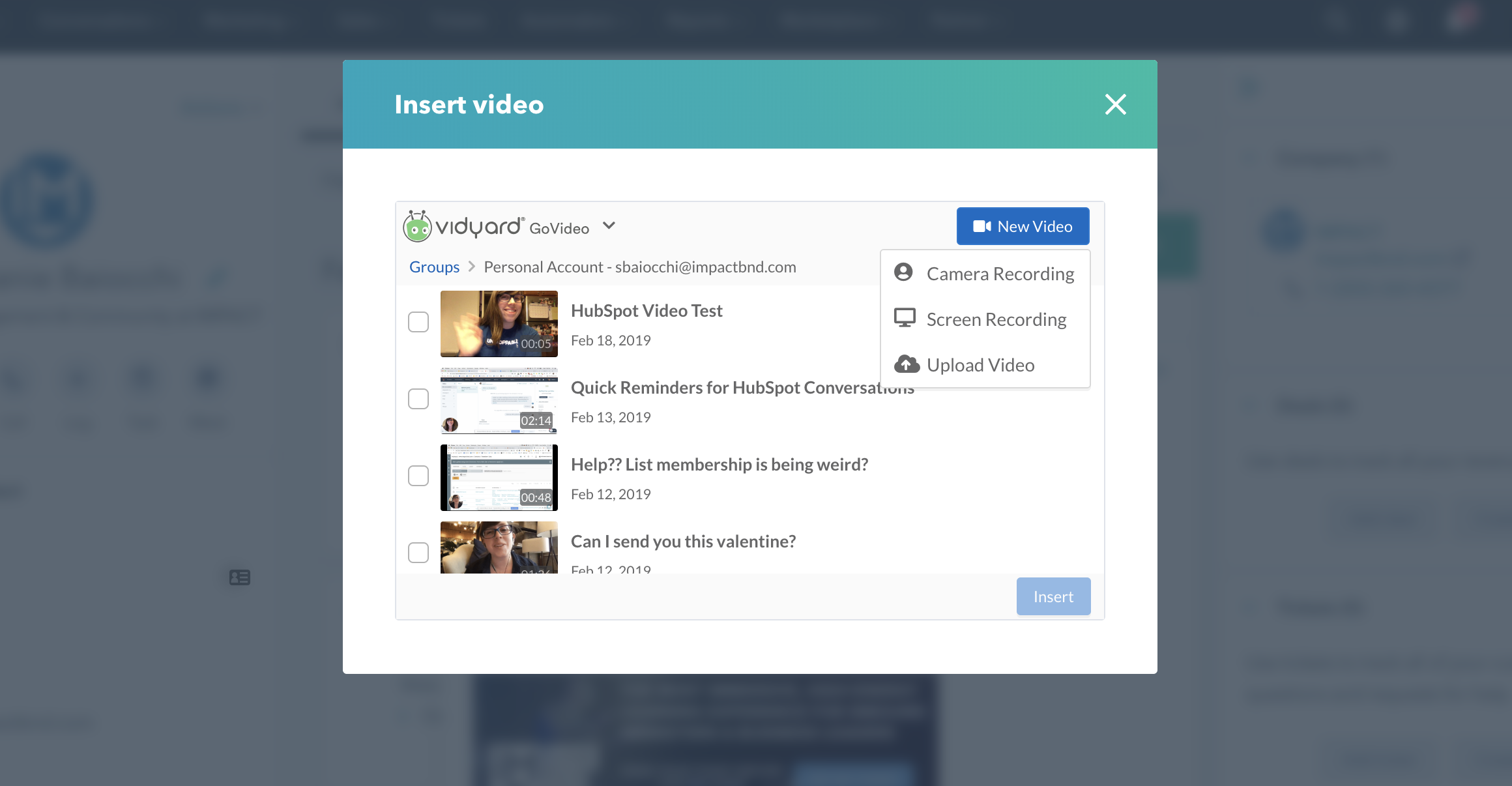 Pro: If you record a new video within your email, you can give it a title and save it for later use without ever leaving HubSpot. Your previous GoVideo recordings are also stored here. You can also record your screen or upload a video file.
Con: You cannot insert an animated thumbnail or even custom image thumbnail to videos in Sales Hub. It's also frustrating to remove a video if you add the wrong one. You have to click in exactly the right spot or it will just open the video player again.
Pro: On the sales side of HubSpot Video, you're only searching through videos so the search is much better. Plus you can see video titles and dates which makes it much easier to find what you're looking for quickly. Plus, the only folders you'll see in here are folders of your videos.
Con: You will not have access to shared folders with your team or the ability to add multiple videos (aka a playlist) unless you upgrade to the paid GoVideo for teams.
HubSpot Video in Conversations
Pro: While you cannot yet add videos to a bot response in HubSpot Conversations or to sales snippets, you can insert a video when responding to a conversation in your HubSpot Inbox.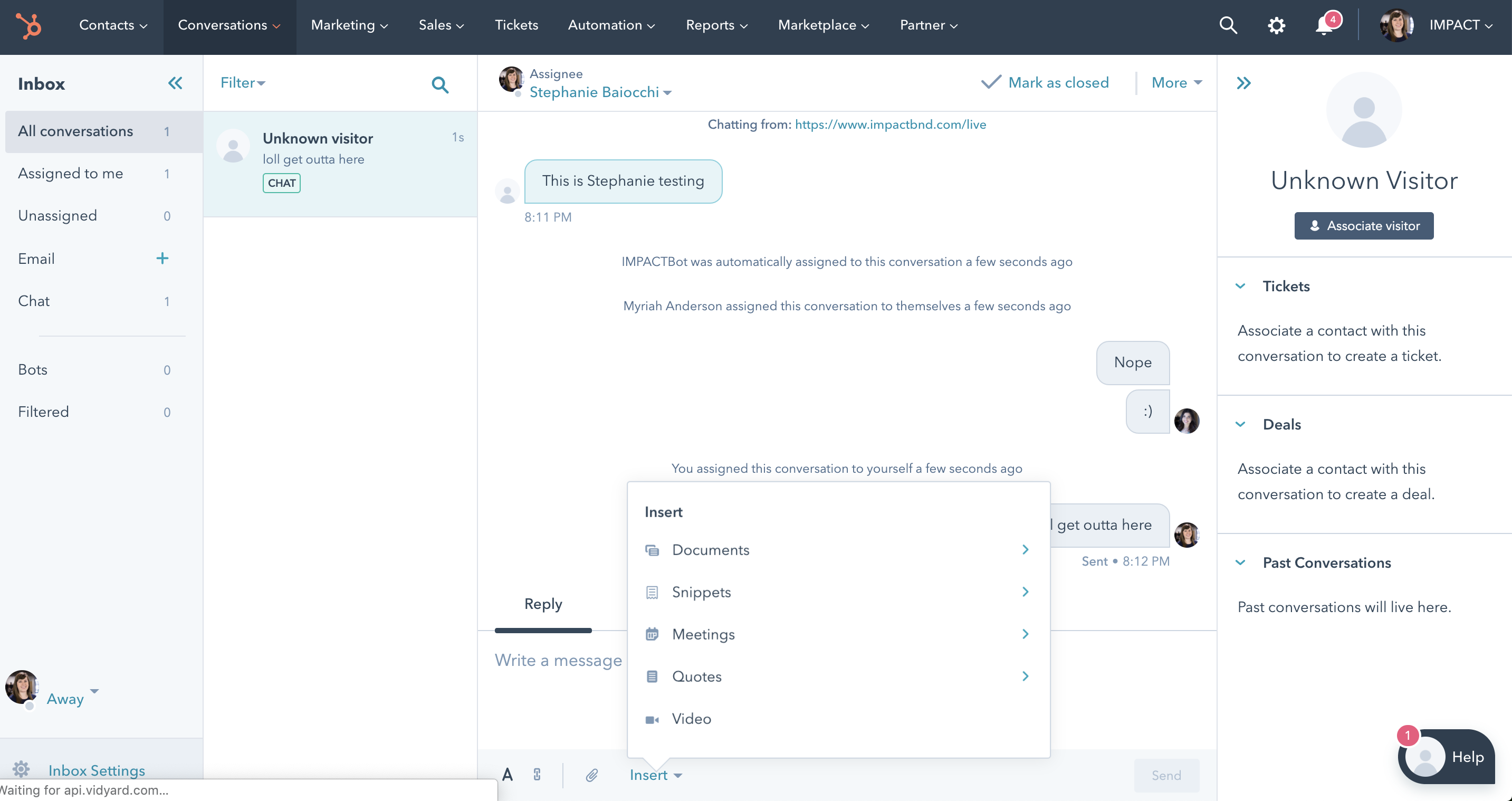 Con: When you do add a video to a conversation it will only link anchor text with the video title. You will need to add something that lets your visitor know the link goes to a video. You can change the linked anchor text to make it more clear before sending.
Specific Features, Limits, and Upgrades
HubSpot Video is available to HubSpot Pro and Enterprise customers only.
It includes unlimited GoVideo (sales) videos and 250 videos hosted in the Marketing Hub file manager. Plus, video files uploaded to the file manager can be a maximum of 2 GB.
Fortunately, only videos with the "allow embedding, sharing, and tracking" switch on count towards the maximum limit of 250 videos.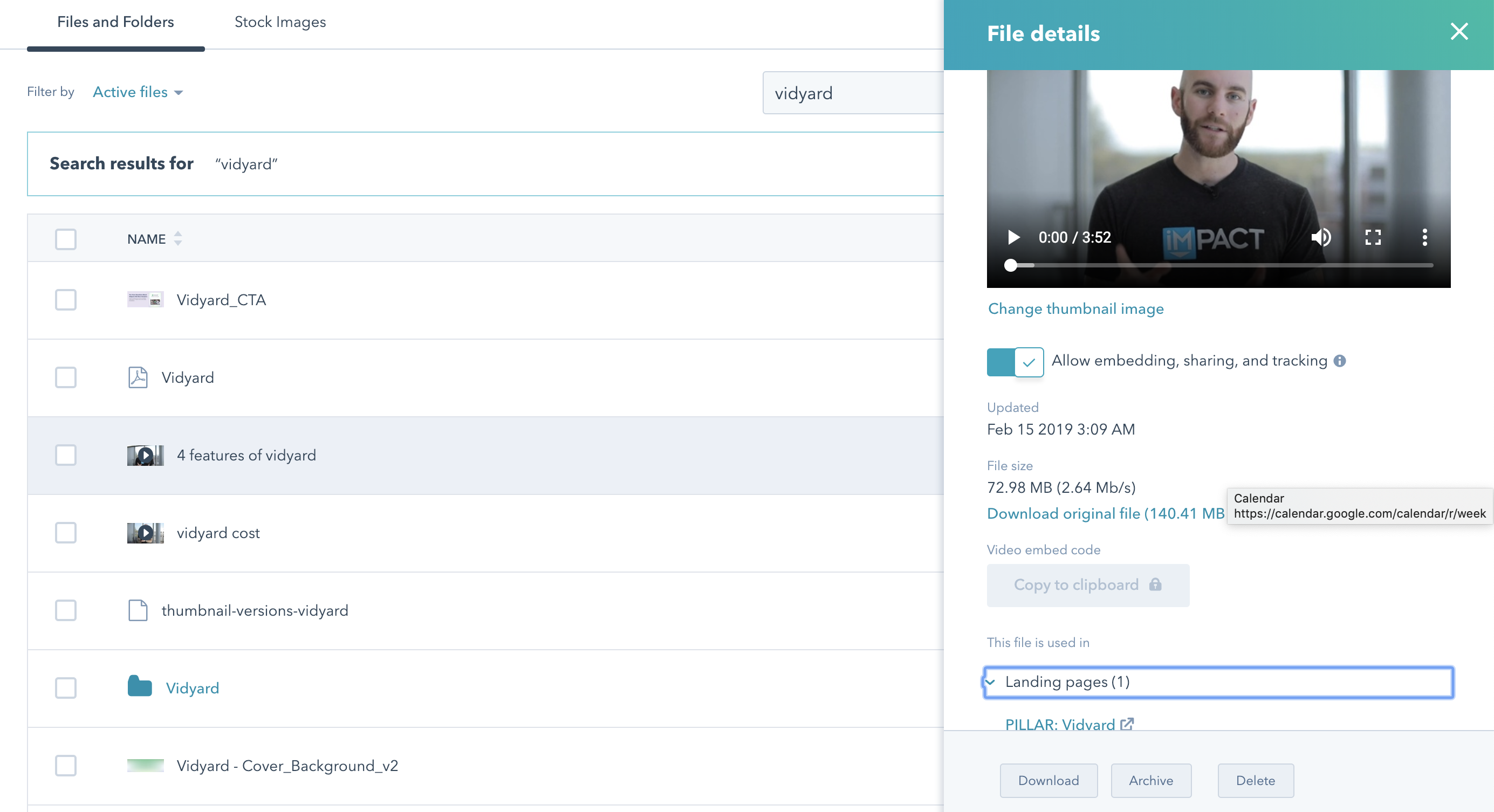 If you upgrade to a paid plan you gain access to features like video playlists, customizable sharing pages, and downloadable video files. This does not, however, increase the 250 video limit.
My Honest Review of HubSpot Video
Overall, HubSpot Video is a very useful free upgrade to the tools in HubSpot that was frankly necessary for the times. The ability to so easily integrate video into what we're doing takes away so many of the excuses both marketers and sales professionals tend to have.
While the tools can be a little finicky, overall it's quite comprehensive and offers a lot of flexibility.
It's more than just video hosting in the file manager. HubSpot Video is our path to using video throughout the customer journey to enrich the experience our prospects have with us by building trust and adding value the whole way through.
Free Assessment:
How does your sales & marketing measure up?
Take this free, 5-minute assessment and learn what you can start doing today to boost traffic, leads, and sales.