How to Increase Organic Traffic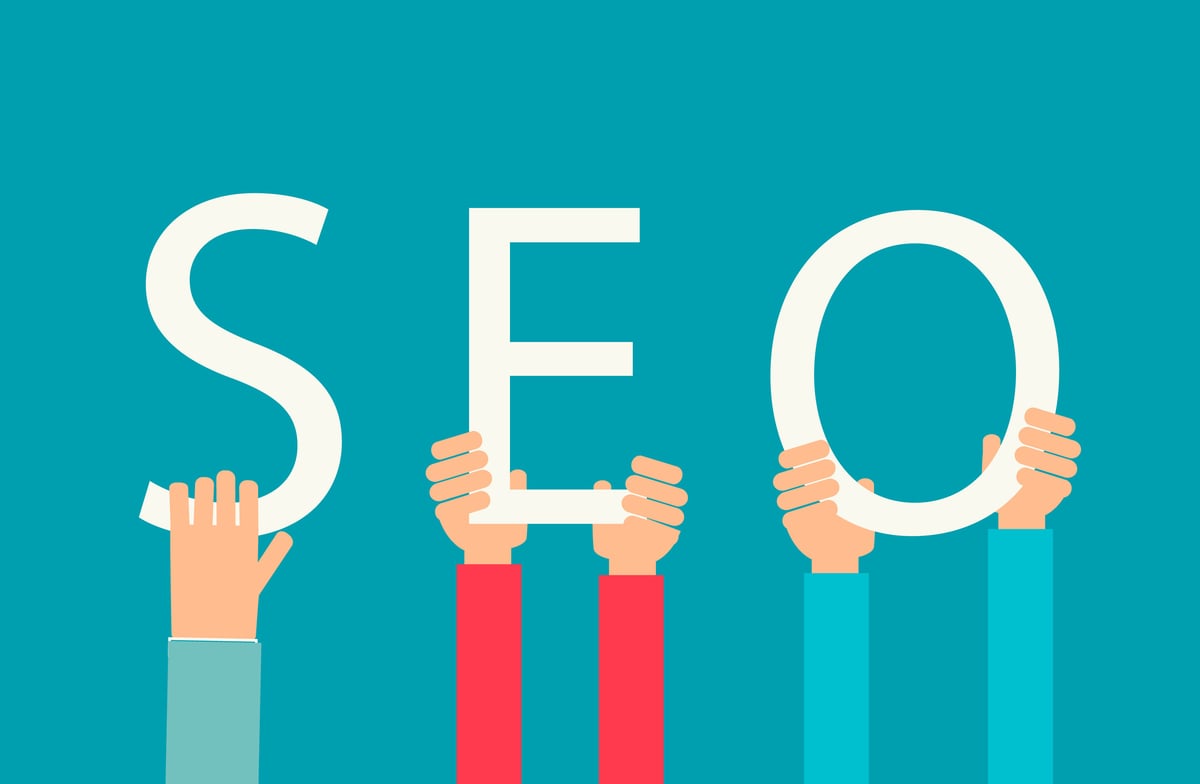 The best traffic your business can receive is organic traffic.
Not only is organic traffic free, but visitors who find you through search engines are actively looking for what you offer -- unlike paid traffic, where you often have to pull someone's leg to come to your site.
The one downside to organic traffic compared to paid traffic is that it's not instant.
I know what you're thinking; we want results and we want them now!
Yes, increasing your organic traffic does take more time and effort, but there are several ways you can speed the process up dramatically.
Plus, fortunately for you, very few companies understand how to increase organic traffic correctly -- including your competition.
Here are the three most important factors for increasing organic traffic, in order:
Creating valuable content

Building natural links to your website

On-page SEO
As cliche as it sounds, creating valuable content really is the best thing you can do to increase organic traffic.
Yes, building links and optimizing your website are important, but, building links to your content is exponentially easier when your content is awesome and the benefits from optimizing your website are limited.
Create Content That Attracts More Visitors and Builds More Links
Creating quality content is your best bet for long-term growth. You can do everything in the world to get people to your site, but it's a complete waste of time if they don't stick around.
The rules are constantly changing as inbound marketing continues to evolve.
Google is relentlessly tweaking their algorithm to improve the experience for visitors on their search engine and they don't want your website to rank highly because you've found a way to manipulate their system. They want you to rank highly because you've created the most relevant and engaging content for people.
One of the most common problems for businesses is that they have no idea what kind of content to create in the first place.
(Does that sound familiar? If you'd like to get some ideas, check out this list of 15 types of content that drive traffic to your website.)
Let's take a look at the most effective types of content for increasing organic traffic.
1. News and Recent Events
Does your brand stay up-to-date on the latest trends in your industry? Use that to your advantage.
Writing about news, current events, and trends are proven strategies to gain organic traffic -- especially if you can be one of the first sources to discuss a particular event.
Finding the Right News
To see what's trending in your niche, check out Google trends. A good trick is to look for topics that are trending upwards, but aren't big enough to get on the radar of the major websites in your industry. This gives you an opportunity to become the authority before the trend takes off and when it does you are the go-to resource.
Aim for Long Clicks
There are several ways to leverage news articles to increase organic traffic. You can't always ensure that you are the first to cover a recent event, but you can ensure that you create the best piece of content on that subject. By doing so, you will increase the amount of long clicks to your page, which Google favors. That means people who click on your link end up staying on your page, instead of immediately going back to the search results, indicating that they have found what they were looking for.
Get Linked To
Another advantage of writing high quality posts on recent events is that you are more likely to get linked to by authority sites, which in turn gives your site more authority with Google.
Over time, as you cover news in your industry regularly, people (and Google) will start to trust you as a reliable source of new information and you will rank higher.
The only downside to this strategy is that it requires you to pump out content constantly and you are relying on quick boosts of traffic that fizzle out. Which is exactly why your company should also make use of the next type of content.
Evergreen Content
Another time-tested strategy to increase organic traffic is creating evergreen content. Unlike writing about news, evergreen content is designed to stay relevant for years.
Evergreen content is much longer than your average blog post and will range from 2,000 words up to 10,000 or more. These are the "Ultimate Guide" type of articles where the content is intended to be a comprehensive resource.
Long-form content like this works for several reasons:
There is more content for Google to crawl

Visitors are more likely to bookmark, share, and engage with the content

Evergreen content gets more links from authority sites over time
A great example of someone who uses evergreen content to increase traffic and grow their business is Neil Patel. Check out his Advanced Guide to Content Marketing to see what I mean.
Neil has an entire team of people working to create that kind of content, but most organizations may not have the same resources. To see a more practical strategy for creating evergreen content, take a look at the Skyscraper Technique developed by Brian Dean over at Backlinko.
YouTube Videos
Creating video content is a great way to increase organic traffic, especially YouTube videos. Here's an example where a B2B software company used videos to increase traffic by 300 percent.
The strategy is simple. You create a post for your website and create a YouTube video that is related to that post. Then you embed that video in the actual post and you add a link to the post in the description of the video on YouTube.
Here's why it works so well for increasing your organic traffic:
Google (who owns YouTube) automatically shows relevant videos from the platform higher than other content

Adding a video to the page will keep them on the page longer and this on-page time helps increase your ranks.

Links from YouTube videos build authority for your site.

YouTube is a major search engine itself and people who might not find you on Google will find you there.
In addition to the SEO benefits, videos are a great way to add value for your persona. Sometimes it's much easier to show someone, rather than tell them, when you are trying to explain something.
Guest-Blogging
So far we've only discussed creating content for your website. However, creating content for other websites is also an effective way to increase your organic traffic.
The key here is to only focus on major publications (such as Huffington Post, Forbes, Business Insider, etc) and top-level blogs in your industry. We've written a post that details exactly how to become a contributor to major publications, including an email template for pitching editors!
Guest-blogging increases organic traffic by helping you rank higher. It helps you:
Build editorial backlinks from authoritative sites to your site or landing page.

Gain referral traffic from the content you contribute.

Increase brand awareness which leads people to Google your name or product.
Not only are you improving your SEO and increasing your traffic, but guest-blogging is a powerful way to build new relationships with influencers, to connect with new audiences, and establish your company (or yourself) as an authority in your industry.
Increasing Organic Traffic Without Creating Content
We know that content is king and most backlinking tactics only do more harm than good, so how can you increase organic traffic without creating content?
Let's take a look at a couple of ways.
Social Media
SEO is more human-friendly than ever and with the rise of social media, social signals have become a crucial factor for search engine ranking.
Social media and SEO now go hand-in-hand, because:
Google uses Twitter to discover new content

Social shares build links in a non-manipulated way

Social media influence boosts authority of blog posts

Google loves Google+

Google cares more about relevance than technical SEO
To increase your social signals, make sure that your website has share buttons, connect buttons, and that you're active on your favorite social media platforms.
On-Page SEO
This is a little more technical and that's why most people overlook it, but on-page SEO does have an impact on organic traffic.
On-page SEO for your website is something that you do one time and you're done with it. Here is a SEO checklist for startup websites that shows you everything you need to know.
On-page SEO for your blog posts, on the other hand, is an ongoing practice that includes:
Using a SEO-friendly URL (yourbrand.com/new-article-that-your-persona-loves)

Including multimedia in your content (photos, diagrams, videos, screenshots, etc)

Linking to relevant content, inbound and outbound

Improving your page load-time

Adding social share buttons

Creating in-depth content

Adding rich snippets
For all of the technical details on the items listed above and more, read the Anatomy of a Perfectly Optimized Page from Backlinko.
Key Takeaway
Although there are several individual tactics for increasing organic traffic, the best approach is a holistic one where you do a little bit of everything. Create great content for your own website, contribute to major publications, and stay active on social media.
It takes time and effort, but you'll find that traffic growth is more exponential than linear when you're doing things the right way. Most companies handle inbound marketing in all the wrong ways and the ones that do quickly stand out.
Free: Assessment
Does your website build trust with buyers and bring in revenue?
Take this free 6 question assessment and learn how your website can start living up to its potential.