How to make an animated GIF in seconds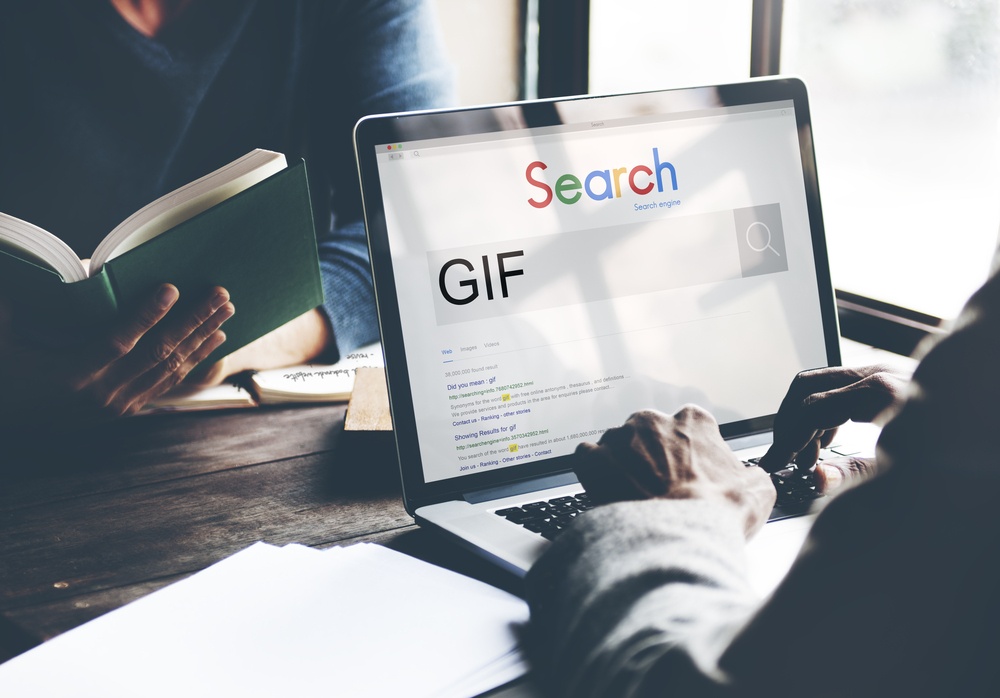 There are few communication methods with the ability to so perfectly describe your mood, situation, and even internal monologue as the GIF does.
From memes to promotional messages and social media, GIFs are infiltrating our daily personal and professional conversations, and as a marketer, you should be taking advantage.
It only takes seconds -- no joke.
Facebook, iPhone messages, and Android platforms have all integrated GIFs into their keyboards. Making say "no" funnier than ever. Dare we say, they're the new emoji?
If you're struggling with finding that perfect GIF or have a brilliant idea for a new one for your marketing endeavors, I'm going to show you how to make an animated GIF in seconds! No Photoshop or animation skills required!
How am I qualified to tell you this? Because I made two GIFs in 75 seconds (each)!
Creating an animated image GIF
Step #1: Sign up for Canva
If you've never used Canva before - sign up right now. It's a fantastic free tool with an expansive library of stock images, fonts, graphics that anyone can use to look like a graphic design genius. (No offense to actual graphic design geniuses).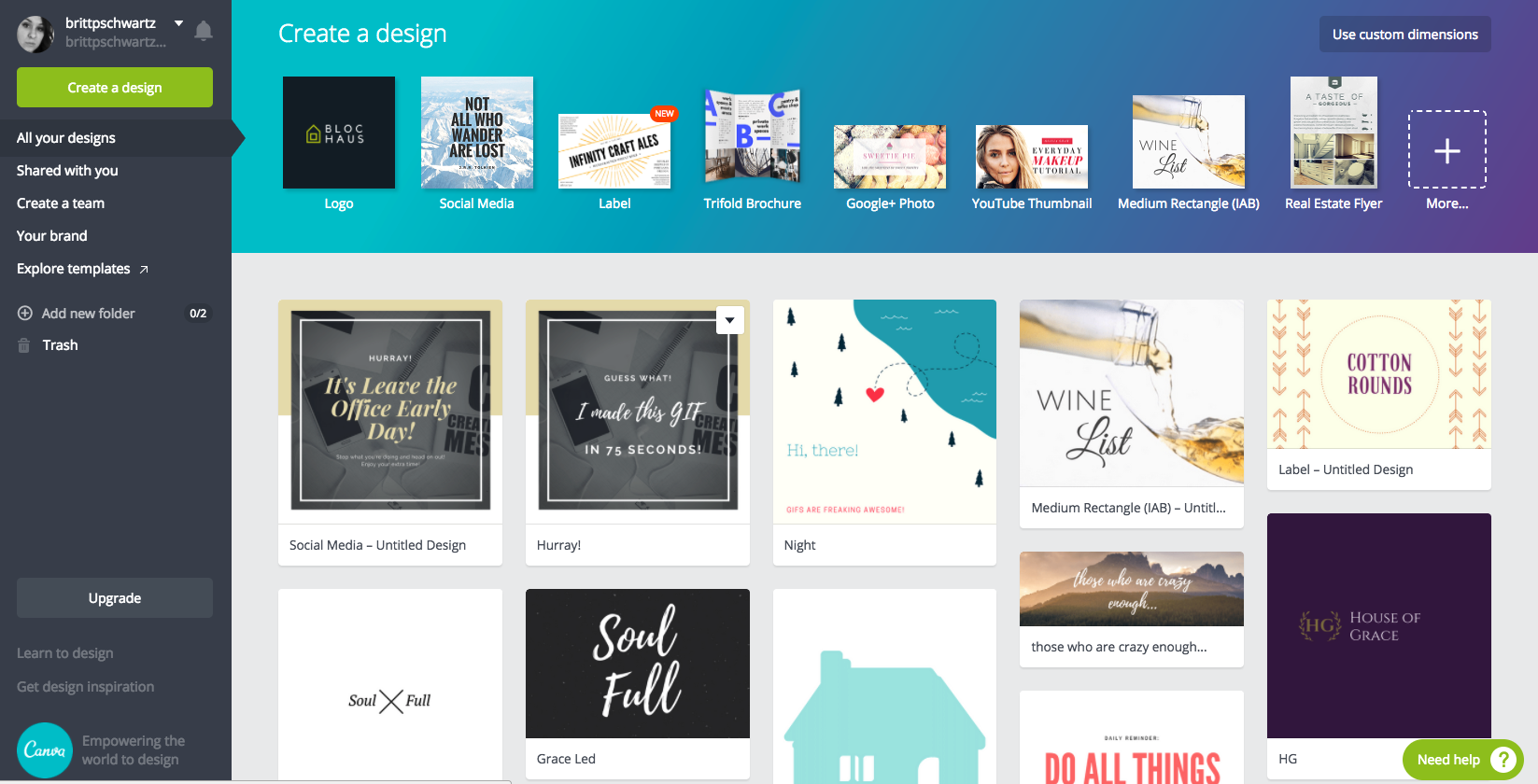 Step #2: Create your GIF layers
One of the reasons I love Canva so much is because it has a lot of great starter graphics. The GIF in my example was made from one of their base images.
Before spending time/money on downloading graphic/images check out their library and you may find something to help you get started.
If you don't see what you're looking for head over to Vecteezy.com, HubSpot (if you're a customer), and Creative Market to find free graphics to use.
I started with this one: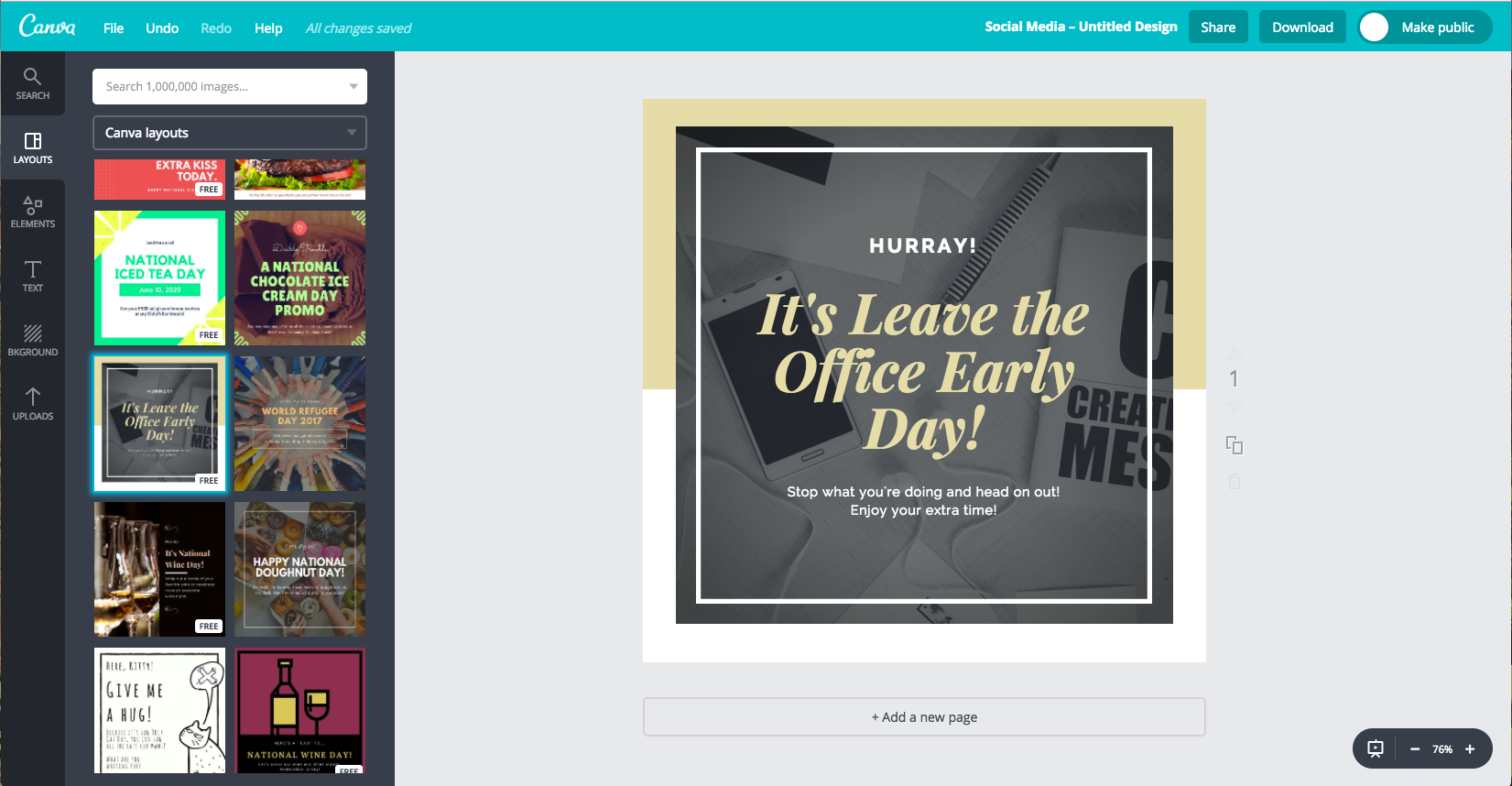 Step #3: Build your layers
Animated GIFs look "animated" because they layer multiple still images over each other in a loop. You have to create each of those layers.
I knew that I wanted the animated part of my GIF to be the words.
To do this I:
Removed all the words from the image, but left the backgrounds, border, etc.

Add in the first row of text "GUESS WHAT"

Downloaded the image
Once downloaded, I:
DIDN'T MOVE ANYTHING.

This is important! If you move elements or text between layers, it will not animate smoothly.

Added in the second line of text that I wanted to display, "I made this GIF"

Downloaded the image

(Now I have two!)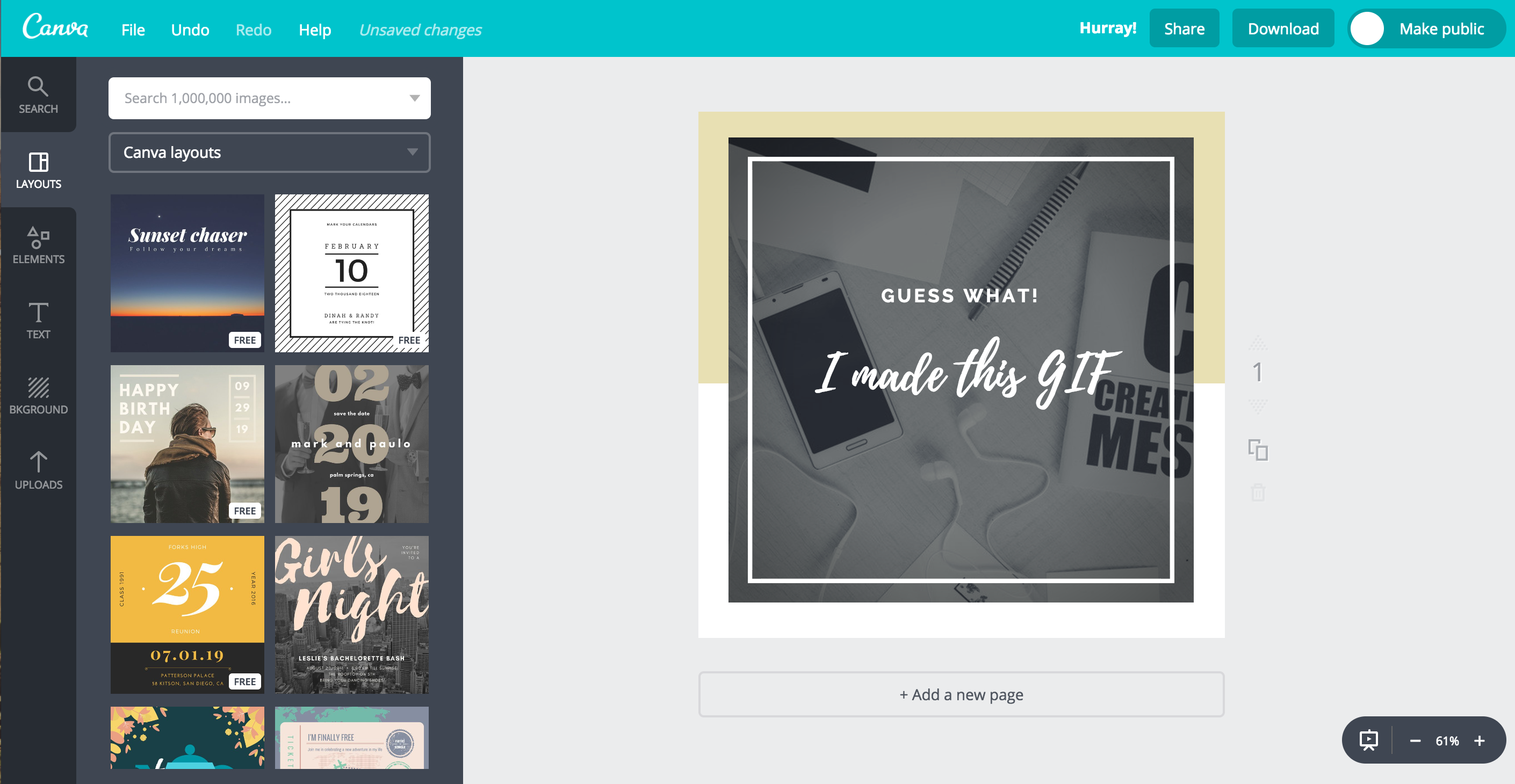 I repeated those steps with the final line of text, "In 75 seconds!" and then downloaded one last time!
Now, I had the three layers of my GIF created and saved. You can add in as many layers as you like, but remember:

You're telling a story

Keep the elements consistent as you design each layer

Use pre-made graphics when possible

Canvas allows you to upload your own images if you don't mind something you love!
Step #4: Make your animated GIF in seconds
I know that sounds overly simplistic, but trust me, it really is that easy. My favorite tool is GIPHY. You may recognize that name if you use the GIF response on iMessage, Twitter, or even Slack!
GIPHY is one of the largest libraries of GIFs and if Apple is using them, well, so am I.
You can make a free video or animated GIF in GIF and save it for social, download it to your computer, or even get a mini-one to use on your phone.
Here's how to use it!
Go to GIPHY's site and select the "CREATE" button in their header.


For the animated GIF, select Slideshow.




Upload your layers


Organize them in the order that you want them to animate.





Using the slider tool, select how fast you want the layers to loop.




Select "Create Slideshow" at the bottom of the screen.




Dance - you did it! You Made An Animated GIF in Seconds!
Do you want to learn how to add special filters, stickers, and even text to your GIF? Scroll down to Adding Special Features!
Creating an animated video GIF
I know what you're thinking, "BRITT, that was a great GIF and everything, but all the best GIFs are fun clips!" Don't worry, I got ya covered!
GIPHY doesn't just created animated GIFs out of images, but also videos! Here's how to do it:
Step #1: Upload video file
Unlike when creating from a video, you'll want to upload the file to the GIF Maker tab.
Step #2: Use sliders to edit video
GIPHY allows you to select both when the GIF should start and how long it should run for. Use the sliding tools to determine which part of your video will become your GIF loop.
Step #3: Download GIF and share links
Download your GIF to your computer, but also grab those share links! You can immediately share your creation on Facebook, Twitter, or you can really up your GIF game by adding special features!
Adding special features
One of my favorite features of the GIPHY GIF tool is being able to add filters, stickers, words, and even edit the loop of my GIF.
To use their special features, just drop your GIF link (the one you grabbed when you finished creating your GIF) into the GIF Editor tab.
Choose the best filter, sticker, and add a caption to your new animated GIF!
Download it and share when you're done!
GIFs are fun, powerful, expressive and really easy to make!
Download our free eBook on tips for tuning up your social media marketing and throw in some new GIFs that you'll be creating in just seconds!
Free: Assessment
Does your website build trust with buyers and bring in revenue?
Take this free 6 question assessment and learn how your website can start living up to its potential.