How You Should (& Shouldn't) Choose an Inbound Marketing Agency Partner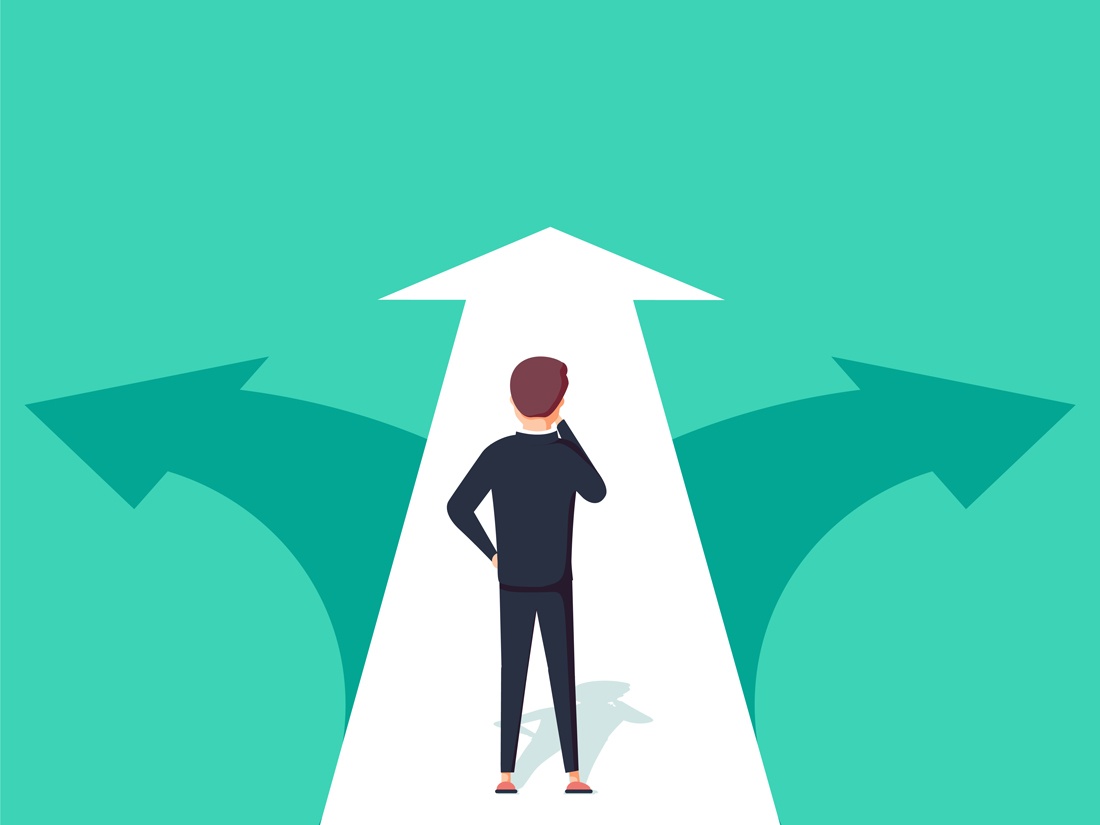 After much deliberation and internal evaluation of your goals and resources, you've decided that you need help from an inbound marketing agency. That means it's time for you to start your search for the right agency partner.
Whether you have worked with an agency before or not, you'll probably begin to realize that not all agencies are the same.
More importantly, even the best agencies may not be the right fit for you.
That's because, no matter how awesome an inbound marketing agency might seem, entering into a partnership with one is kind of like marriage.
You should have shared values, beliefs, and common goals and talk about all of those things up-front before committing to one another.
You want to have a solid sense of what your goals are, why they are important, what will happen to you (and your business) if you do or don't achieve them? Even if you contract for a short period of time, go into the relationship with the long-term in mind because it will better help you answer the preceding questions.
Since I have been on both ends of the decision-making process -- as a client making the agency selection and now, as an agency interacting with prospective clients -- I have had A LOT of these conversations.
Through them, I've learned that most prospects are not well prepared to have goal based business conversations and that they often focus on the wrong decision-making criteria.
Here are the top five things to look for as you're evaluating an agency's fit for your organization.
1. Focus on Track Record, Not Industry Experience
At the end of the day, what you really need to know is, is the agency you're talking to capable of getting you the results you need?
Too often when I talk with prospects for IMPACT, they ask me, "What other companies have you worked with in my industry?"
If this sounds like you, stop. This is 100% the wrong approach.
An agency can have experience in the industry but what's their track record? Are they meeting those clients' objectives?
To have worked with other companies in the same industry doesn't make an agency qualified to work on your account. What does make them qualified is if they have a track record of helping businesses overcome problems and challenges.
More simply, they know how to get results.
When you're in a sales conversation with an agency, I suggest separating the industry from the discussion and instead focusing directly on solving the problem.
🔎 Related: Top 13 Inbound Marketing & HubSpot Partner Agencies for 2020
The easiest way to do this is by being transparent and open. Prepare by making a list of your goals and corresponding problems and challenges that stand in your way of achieving them.
It's likely the challenges you face are very similar to those of businesses in other industries.
Some of the most common I hear are:

"My website doesn't get enough traffic."
"I need to increase my lead volume."
"I'm only one person, I can't do all of this by myself."
"I'm getting traffic to my website but not enough leads."
"When people come to my website they bounce, or they aren't doing what I want them to do."
On the surface, these challenges may appear to have different solutions depending on the industry, but when you look under the hood, the tactical implementation related to solving these problems all follow the same general playbook.
Whether your business is B2B, B2C, international, national, local, SaaS, IT, automotive, insurance, consumer goods, or all of the above, inbound marketing challenges tend to be universal.
So, instead of asking who else have you worked with in my industry, you should be asking, "How have you helped other businesses overcome this challenge?"
By taking this approach, you give yourself a better chance at entering into a happy marriage and growing with your agency.
2.
Accountability to Clients
The next thing you need to consider is how accountable your agency partner is willing to be.
When I say that, I don't mean a pay-per-lead or skin-in-the-game type of relationship.
Rather, how much does the agency inform you about the project management process they use to get work completed and demonstrate measurable results?
Here are a few conversation starters you can use to gauge the accountability of a potential inbound marketing agency partner:

"Tell me about your planning cycles."

"What will the strategy look like from a tactical execution standpoint?"

"What type of visibility will I have into reporting?"

"How do I know if a project is on track?"

"What if we need to pivot or course correct?"

"What is your role in ensuring my success with your agency once I become a client?"
3. They're Their Own Best Case Study
Next, and of equal importance of all the others, how well is the agency doing with their own marketing initiatives? If they can't successfully implement inbound marketing for themselves, how could you expect them to do it for your business?
Spend time on their website and blog and explore how they target personas with content, keywords, and conversion opportunities.
When it comes time to speak with them, ask them some questions about their approach to marketing their agency and challenges they've faced.
"What was it like for your company when you first adopted inbound marketing?"

"How has your website traffic grown over the years?"

"What are your conversion rates like?"

"How many leads do you generate per month?"

"Do your salespeople still make cold calls?"
If they can't, or even worse, won't answer these questions and be transparent about how their own marketing team performs for their business - how can you expect them to get results for your business?
4. Transparency in Pricing
Not only do you want to know HOW your agency will project manage, you also need to know how they price and what factors go into determining it.
There are agencies that don't really have a good grasp on how to price or how to value individual activities their team performs.
When agencies don't know how to assign a value to the activities that they perform, you could end up paying more or even less than you should be paying.
Both can have equally negative effects on the relationship.
When clients pay too much, they feel burned and taken advantage of. When they pay too little, the agency feels burned and taken advantage of and then the inevitable scope creep conversations take place.
Other items in your marketing budget have set pricing, right? (Software is $X per year, advertising costs $Y per click, and email marketing platform costs $Z.)
So, why is inbound marketing agency pricing often so fuzzy?
Use these questions to get to the bottom of what you are really paying for, with any type of marketing agency.
"Is there a set fee per month?"

"How do you determine that fee?"

"How many hours of work does that fee equate to?"

"How will I know that I'm actually getting that time from your team?"

"What if my needs change? Am I locked into that same fee from now until the end of my contract?"

"Do you have a services catalog with pricing that I can review?"

"Are you willing to talk through your services catalog with me?"

"How do you determine the price and value each item in your services catalog?"

"What is your team's approach to determining which services will help me accomplish my goals?"
This last question isn't a pointed pricing question, but it will help you get to the bottom of how the agency prices their services.
Pricing Based on Goals
Ultimately, their approach should be based on your goals and to meet those goals, they should have a playbook of well-defined activities.
For example, at IMPACT, we literally have a service catalog we use with clients. It's not a menu where they can go shopping; Rather, it's a deep overview of what we can do, from which a client and their dedicated strategy team can come together to decide what blend of strategic activities would work for them.
If the agency can't point you to a resource like this, chances are the pricing will remain fuzzy at best.
Bottom line, at the beginning of the sales process, an agency should be able to give you a ballpark of what their clients normally spend.
They should then say, "As I learn more about your team, goals, challenges and timing, Mr. Prospect, I'll be in a better position to pinpoint exactly what the pricing will be."
Beware of an agency that says it will definitely be $X or $Y before they've learned more about what you need to accomplish.
In a future blog post, I'll talk more about short-term scoping engagements, and why they are becoming more prevalent and client accepted. But for now, we'll leave the pricing conversation at that.
5. Fundamental Alignment
We all want to work with people we like -- who doesn't?
But before you choose an agency solely based on the team that will be working on your account, be sure the beliefs of your team and organization are aligned with the values and beliefs of the agency as well.
Just as companies and employees should have shared values, your business and the agency you select should also have shared values and beliefs.
At IMPACT, we talk with our prospects about our core values and our 10 fundamental beliefs.
Our core values are passion, helpfulness, and dependability.
We live and breathe these values and are even promoted based on how we demonstrate them with our teammates and our clients.
Our fundamental beliefs are applied to the operational aspects of the agency/client relationship. They are:

It takes one, cohesive team working together.
Live in your buyers' shoes.
It requires a 10x improvement over the status quo.
Nothing is ever finished and things can always be better.
Growth is a long-term play.
If you're successful, it's because of you.
So, when I'm talking with a marketer interested in hiring IMPACT, I always ask, "Do these beliefs resonate with you?"
If a prospect is afraid of taking risks, testing things, and growing together, we don't consider them to be a good fit.
That's why you need to ask prospective agencies about their fundamental beliefs, so you can be sure you're not only aligned with goals but also what the partnership will really look like.
Final Thought
Finding the agency that is the right fit for your business, should be an informative, transparent, and motivating process. You are undertaking a search that can transform your career and the success of your company.
Have fun while you are doing it, but also keep all of these questions handy so you can be confident that you are well-informed and make the best decision for your organization.
Happy hunting!
Free Assessment:
How does your sales & marketing measure up?
Take this free, 5-minute assessment and learn what you can start doing today to boost traffic, leads, and sales.