Subscribe
Join 40,000+ sales and marketing pros who receive our weekly newsletter.
Get the most relevant, actionable digital sales and marketing insights you need to make smarter decisions faster... all in under five minutes.
Thanks, stay tuned for our upcoming edition.
Humanizing your Marketing Campaign with Humor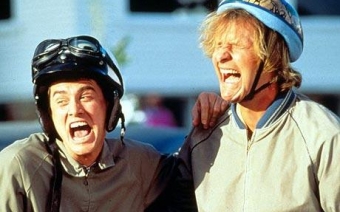 Have you ever seen a blog post that starts off with a joke? Probably not. However, how often have you read a companies blog or email and it made you chuckle or smile? Implementing humor is an effective tool that allows companies to engage with prospects and leads, making the company appear more human.
Humor can also be used to grab peoples attention in emails, blogs and landing pages. Utilizing humor in those areas of your inbound marketing campaign can keep your prospects and leads interested and engaged, and more importantly, converting.
You want to interact with those people reading your content to keep them coming back to your site and reconverting downloading the new content that your company generates.
Interested in learning more about creating killer content that humanizes your brand? Contact IMPACT and learn how we can help you get started!
Humanizing your Marketing
Humor is something that can easily be implemented but it can be difficult. The humor used in your content should create an emotional connection, making them feel closer to your company. When using humor, keep in mind who your audience is, will they understand what you are trying to say and if it's relevant to your company and what you are talking about.
Be creative when adding humor to your content. Humor is an excellent way to engage with your prospects and leads if it is implemented correctly. Humor can be used by telling people a story that they could relate to or even a witty statement to a blog post or email. Marketing messages can easily get lost in a noisy world, creative humor is an effective measure that can cut through that noise and add value if done consistently and appropriately. Use creative ways to present your content to prospects or leads whether it be by adding memes to your content to using a different approach to presenting your content.
Your content does not necessarily need to make people laugh out loud (although this would be great), after all, we're not all George Carlin.
However, even getting them to smile can keep your prospects and leads interested. Hopefully, making them want to click on the call to action that is at the bottom of the page. One way to keep them interested is to keep your humor short and simple. Adding humor online usually needs to be direct and swift, you want to grab their attention long enough without making them feel like they are attending a comedy show.
Taking humor too far can make people lose interest, not taking you too seriously. Which is way humor should be used selectively because it can sometimes backfire. There are always risks to using humor no matter where it is used, make sure that there is a lighthearted tone is communicated throughout and that it works well with your audience whether it be industry professionals to potential customers.
Humor in Line With Your Brand
Does your humor follow the image of your company? It is important to keep it consistent with your brand, do not poke fun at something that is not related to your industry or company. For example; as an inbound marketing agency it would be weird to make a comment about something a politician said for several reasons, your audience will wonder what it has to do with your company and how it is related to what they are reading.
Humor is a marketing message that can help your company stand out, humor could be related to the use of clever language, referencing pop culture, memes and making light of other peoples pain. As an inbound marketing agency you could make a meme about lead generating featuring Lionel Richie, Hello! Is It Leads Your Looking For?
Increasing Email Open Rates
Implementing humor in emails is an excellent way to grab the attention of your prospects and leads. What is a good way to add humor to your email marketing campaigns? Humor could be used as a witty statement pertaining to the subject of the email. Using humor in emails can be used as a way to trigger memorability. You want to create an AHA! moment in your prospect or leads mind.
This can occur when you have your lead or prospect thinking one way and then have them thinking another.
An example that Inc. 5000 used was by suggesting a "Midwestern state and quickly turned it to a statement about finances. The unexpected wordplay registers in the brain as humor, which triggers endorphins that encode for memory." The statement dealt with a knock knock joke that would allow your prospects and leads to relate to your company by thinking about this childhood joke that will stick in their memory.
Blogging for Humor
Blog posts are a way for companies to interact with prospects and leads by providing them information that relates to the industry. For example; many people may have felt unsure about adding humor to their marketing campaigns. Adding humor to a blog post can establish rapport, in most instances relationships are built on experiences of shared humor. People do business with people they like, and if they smile and laugh every time they read your content they associate you with happiness. Combined with knowledge, humor enhances expertise, which demonstrates confidence and strength.
Landing Page Laughter
Adding humor to landing pages can help create an alignment between the different elements of your marketing campaign. Humor works well when there is communal understanding of the issues at hand. Identifying a common problem and creating a punch-line around it can help create this trigger around the issues that your Ebook or Whitepaper can help your prospects and leads with. Humor can help your prospects convert and your leads reconvert, keeping them interested in the content that your company is generating.
Remember to make sure that your humor is short, simple and consistent with your company. Keeping your audience interested and engaged when reading your blog, emails and landing pages, making them convert and reconvert.
Lead Generating Content
Creating content that humanizes your brand will not only ensure people connect with you more; it also does wonders for your lead generation. It keeps people interested and engaged with your content, which in turn, makes them much more likely to convert to a lead.
Looking to feature more lead generating marketing content? Contact IMPACT and learn how we can help!
Free Assessment:
How does your sales & marketing measure up?
Take this free, 5-minute assessment and learn what you can start doing today to boost traffic, leads, and sales.